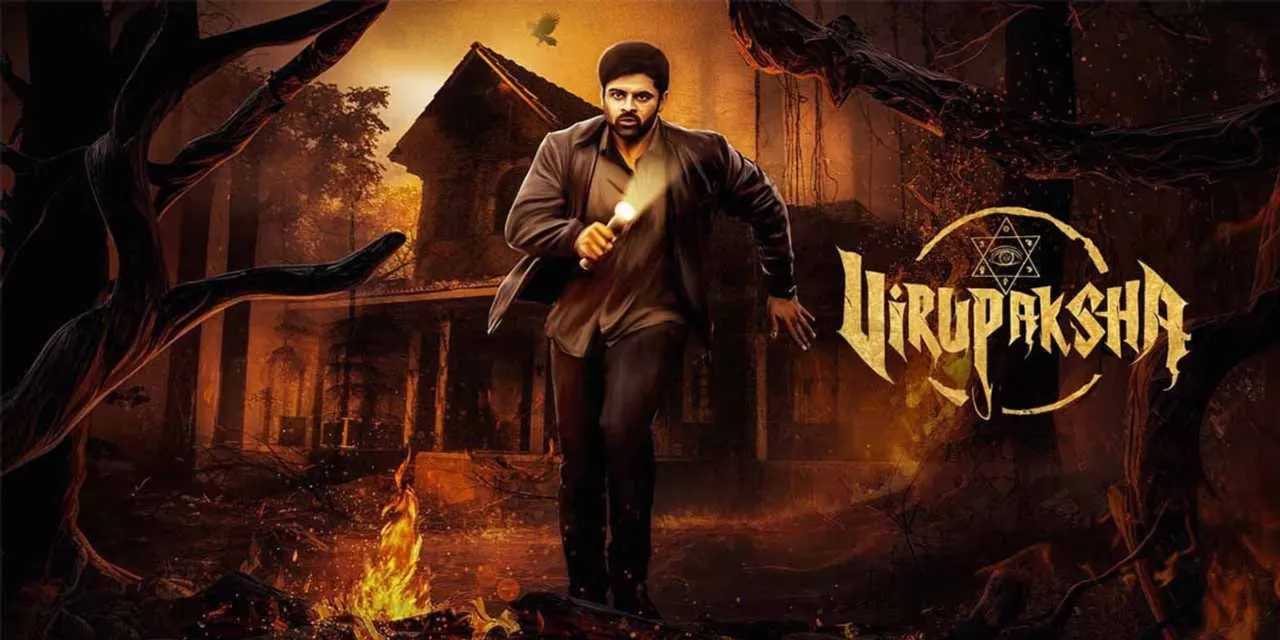 Virupaksha is a mystical thriller that has captured the hearts of audiences across India. Directed by Karthik Dandu, the movie stars Sai Dharam Tej and Samyukta Menon in the leading roles. Produced by BVSN Prasad, the film boasts an impressive line-up of actors, including Ajay, Sai Chand, Brahmaji, Sunil, Rajiv Kanakala, and Soniya Singh. The film's music is composed by B. Ajaneesh Loknath, and the cinematography is handled by Shamdat Sainudeen, while Navin Nooli edited the movie.
The Plot
Virupaksha tells the story of Surya (Sai Dharam Tej), who visits his village Rudravanam after a long time. He falls in love with Nandini (Samyukta Menon), the daughter of Rudravanam's sarpanch. Soon, mysterious events begin to happen in the village, and people start dying one after the other. Surya tries to unravel the mystery behind the deaths and discovers a dark secret about the village's past.
The First Half
The first half of Virupaksha is racy, with the director wasting no time in setting up the plot. The movie begins on an interesting note, and the audience gets involved in the proceedings right from the very first frame. The production design team has put in a lot of effort to take us into the world of Rudravanam, and it shows. The sound effects in the film are scintillating and are sure to send chills down the spine. The first half will thrill and scare the viewers at the same time.
The Performances
Sai Dharam Tej sheds his mass image and plays his part neatly. He, as a person who tries to unravel the mystery in the village, did a fair job. The mega actor has shown a lot of maturity in his performance and did what exactly the script demands from him. Samyukta Menon gets a meaty role, and she did a spectacular job as well. The gorgeous beauty grabbed the opportunity with both hands and gave it her all.
Ajay, Sai Chand, Shymala, Soniya Singh, and Brahmaji also did their roles well. The characterizations are strongly written, and even those who appear briefly drive the story forward.
The Minus Points
After a very good first half, one would obviously expect the second half to have the same momentum, but this part disappoints slightly. Though it has a couple of well-executed twists, the pacing dips, weakening the impact. The climax also could have been a bit better. The romantic track in the initial parts of the movie is a bit boring, and the scenes that come in this regard could have been written better. The movie is not for the faint-hearted, as it has gore sequences.
Verdict
On the whole, Virupaksha is an engaging mystical thriller that is high on technical values. A good storyline, commendable performances by the actors, pulse-pounding sound effects, and neat direction are its trump cards. Barring the slightly slow second half, this movie very much deserves a theatrical experience for its incredible technical values.