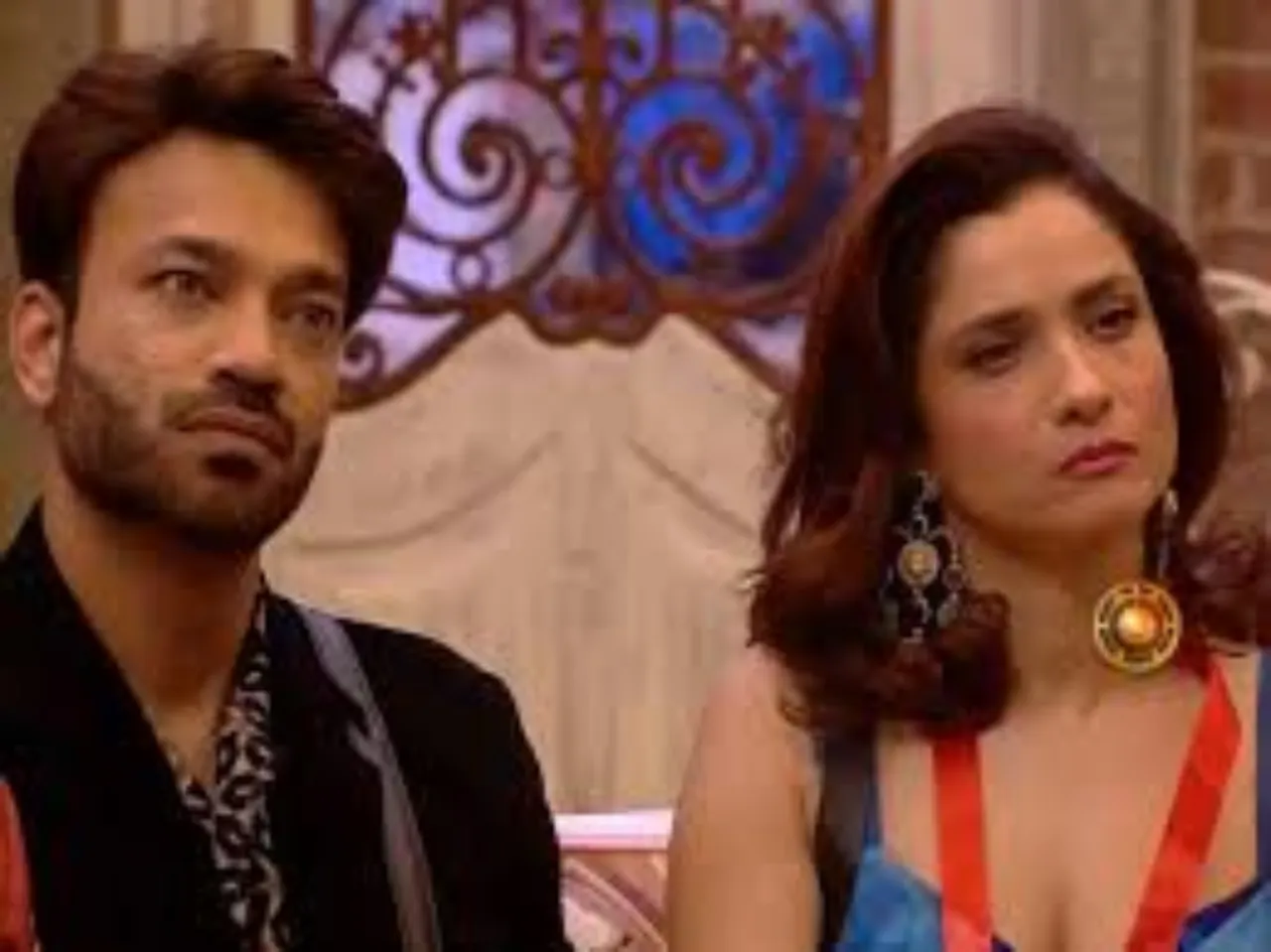 The popular reality show, Bigg Boss 17, has been making headlines for its controversial moments and heated arguments among the contestants. One such incident involves Ankita Lokhande's husband, Vicky Jain, who recently made a shocking statement during a conversation with Rinku Dhawan. In this article, we will delve into the details of Vicky Jain's controversial statement, his reasons for being upset, and the ongoing feud between Vicky and Abhishek Kumar. Let's dive in and explore the drama surrounding Ankita Lokhande's Vicky Jain.
Vicky Jain's Controversial Statement
In the latest episode of Bigg Boss 17, Rinku Dhawan confronted Vicky Jain about his issues with Abhishek Kumar. Vicky expressed his deep disappointment and anger towards the Udaariyaan actor for disrespecting his wife, Ankita Lokhande, inside the Bigg Boss house. Vicky's statement took a serious turn when he said, "In the outside world, I would have taken drastic measures if anyone misbehaved or disrespected my wife."
The Feud between Abhishek Kumar and Ankita Lokhande
The tension between Abhishek Kumar and Ankita Lokhande escalated during a heated argument a few days ago. Ankita, in the heat of the moment, showed a middle finger to Abhishek, which further fueled the fire. In response, Abhishek made derogatory remarks against Ankita, causing a rift between him and Vicky Jain. Since then, Vicky has been avoiding any interaction with Abhishek Kumar.
Vicky Jain: Losing His Identity
In an interview, Vicky Jain opened up about the challenges he has faced due to his association with Ankita Lokhande. He expressed how people often see him as "Ankita Lokhande's husband" rather than recognizing him for his individuality. This loss of identity has been a struggle for Vicky, who wants to be known for his own achievements and talents. Despite the controversies surrounding his relationship with Ankita, Vicky aims to establish himself as an independent personality.
The Impact of Vicky Jain's Statement
Vicky Jain's controversial statement has sparked a strong reaction among the fans of Abhishek Kumar. Many have taken to social media to slam Vicky for his words and demand that Salman Khan, the host of Bigg Boss, address the issue during the Weekend Ka Vaar episodes. The controversy has intensified the ongoing drama in the Bigg Boss house and has become a topic of discussion both online and offline.
Contestants in Bigg Boss 17
Apart from the Vicky Jain-Abhishek Kumar feud, Bigg Boss 17 has seen several other contestants making headlines with their actions. Let's take a look at some of the notable participants in the show:
1. Ankita Lokhande
Ankita Lokhande, a popular television actress known for her role in the show "Pavitra Rishta," entered the Bigg Boss house with high expectations. However, her involvement in controversies, including the heated argument with Abhishek Kumar, has kept her in the spotlight.
2. Mannara Chopra
Mannara Chopra, another contestant in Bigg Boss 17, has been vocal about her opinions and has openly criticized the special treatment given to Vicky Jain and Ankita Lokhande. Her outspoken nature has made her a target of both criticism and support from the audience.
3. Munawar Faruqui
Munawar Faruqui, a stand-up comedian, has brought humor to the show with his witty remarks and jokes. His presence has lightened the atmosphere in the Bigg Boss house, providing some comic relief amidst the intense drama.
4. Isha Malviya
Isha Malviya, a popular social media influencer, has been actively engaging with the audience and showcasing her personality in the show. Her youthful charm and relatable content have gained her a significant fan following.
5. Rinku Dhawan
Rinku Dhawan, a seasoned television actress, has been involved in various conversations and discussions within the house. Her presence has added an element of maturity to the dynamics among the contestants.
6. Sana Raees Khan
Sana Raees Khan, a model and actress, has made her mark in Bigg Boss 17 with her confident persona and strong opinions. She has been actively participating in tasks and voicing her thoughts, making her a notable contestant.
Conclusion
The controversy surrounding Ankita Lokhande's Vicky Jain in Bigg Boss 17 continues to capture the attention of viewers. Vicky's controversial statement, the feud between Abhishek Kumar and Ankita Lokhande, and the presence of other notable contestants have all contributed to the drama and intrigue of the show. As the season progresses, it remains to be seen how these conflicts will unfold and impact the dynamics within the Bigg Boss house. Stay tuned for more updates on Ankita Lokhande's Vicky Jain and the latest happenings in Bigg Boss 17.