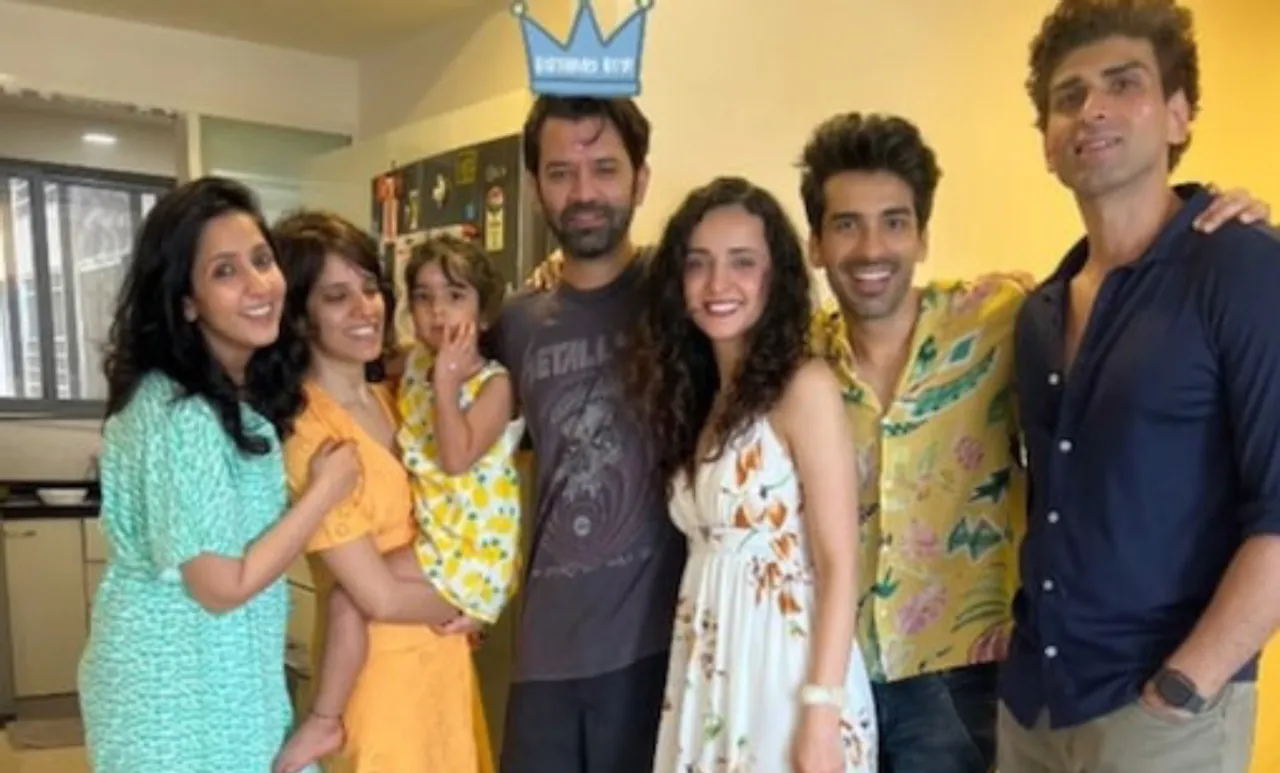 Barun Sobti, the talented Indian actor, celebrated his 39th birthday recently. Known for his remarkable performances in Hindi films, television dramas, and web series, Barun Sobti has garnered a massive fan following over the years. In this article, we will delve into the personal life, professional career, and the warm bond shared between Barun Sobti and his former co-star Sanaya Irani.
Childhood Sweethearts: Barun Sobti and Pashmeen Manchanda
Barun Sobti's personal life is nothing short of a fairytale love story. He and his wife, Pashmeen Manchanda, are childhood sweethearts who first met in school and gradually developed a strong bond of friendship. Overcoming the challenges of a long-distance relationship, Barun and Pashmeen tied the knot on December 12, 2010, in a heartwarming ceremony at a Gurudwara.
Their journey as a couple took a joyous turn in 2019 when they welcomed their first child, a baby girl named Sifat, after several years of marriage. The arrival of their precious daughter brought immense happiness and warmth to their expanding family. In April of this year, Barun and Pashmeen's joy multiplied as they welcomed their second child, a charming baby boy named Meer. Undoubtedly, the addition of Meer to their family further enhanced their happiness and love.
A Stellar Career: Barun Sobti's Rise to Fame
Barun Sobti shot to fame with his role in the hit television show "Iss Pyaar Ko Kya Naam Doon," where he shared the screen with his dear friend, Sanaya Irani. This show catapulted Barun into the limelight and established him as a prominent actor in the industry. Since then, he has ventured into various television programs, leaving an indelible mark on each project.
Some notable appearances include "Baat Hamari Pakki Hai" and "Dill Mill Gayye." However, Barun Sobti's talent extends beyond the realm of television. He has also made a significant impact in the world of web series, featuring in acclaimed shows such as "Asur," "Kohhra," "The Missing Stone," and "Tanhaiyan," among others. With his versatility and captivating performances, Barun Sobti continues to captivate audiences and earn critical acclaim.
Sanaya Irani: A Special Bond
Sanaya Irani, widely recognized for her portrayal of Khushi in "Iss Pyaar Ko Kya Naam Doon," shares a special bond with Barun Sobti. Despite the passage of eight years since the show's conclusion, Sanaya and Barun have managed to stay in touch and have become an integral part of each other's lives. Their friendship goes beyond the screen, extending to their families as well.
On Barun Sobti's 39th birthday, Sanaya Irani took to her Instagram page to shower him with warm birthday wishes. She expressed her love by posting a series of adorable images from his birthday celebrations, showcasing the deep bond they share. The duo celebrates all the significant milestones in their lives together, accompanied by their families. It is worth noting that Barun is also close to Sanaya's husband, Mohit Sehgal, further solidifying their enduring friendship.
Heartwarming Birthday Wishes: Love from Industry Peers and Fans
Barun Sobti's birthday was not only celebrated by his dear friend Sanaya Irani but also by his industry peers and fans. Celebrities like Ridhi Dogra, Daljiet Kaur Patel, Mohit Sehgal, and many others flooded social media with heartfelt birthday wishes and blessings for the talented actor. The outpouring of love and admiration is a testament to Barun Sobti's impact in the entertainment industry and the immense support he receives from his fans.
Conclusion
Barun Sobti's journey is a testament to love, friendship, and success. From his awe-inspiring career in television and web series to his beautiful love story with Pashmeen Manchanda and the enduring bond he shares with Sanaya Irani, Barun continues to inspire and captivate his audience. As he celebrates his 39th birthday, we wish Barun Sobti continued success and happiness in all his future endeavors.