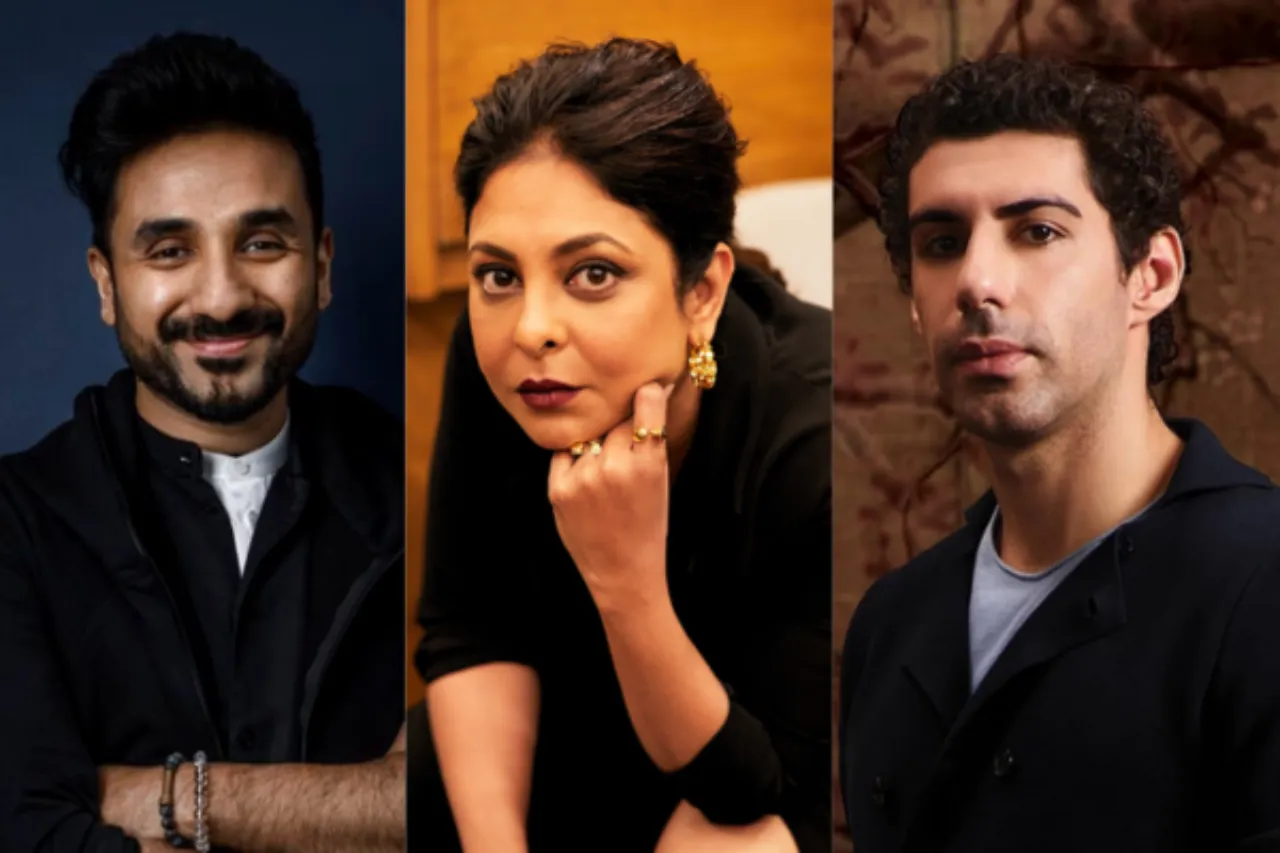 The 2023 International Emmy World Television Festival kicked off with a bang as some of the brightest stars of the Indian entertainment industry graced the opening cocktail event. Among the attendees were the talented actors, Vir Das, Shefali Shah, and Jim Sarbh. This star-studded affair not only showcased the immense talent of these actors but also highlighted the growing influence of Indian content on the global stage.
Vir Das: A Multifaceted Entertainer
Rising to Prominence
Vir Das, a renowned Indian comedian, actor, and writer, has been making waves in the entertainment industry with his unique brand of humor and versatility. With his quick wit and relatable jokes, Vir Das has won the hearts of audiences both in India and abroad. He has established himself as one of the leading stand-up comedians in the country and has performed in numerous sold-out shows.
Acting Career
In addition to his successful career in comedy, Vir Das has also made a name for himself in the world of acting. He has starred in several critically acclaimed films and web series, showcasing his acting prowess and versatility. His performances have garnered praise from both critics and audiences alike, further solidifying his position as a multifaceted entertainer.
International Recognition
Vir Das's talent and hard work have not gone unnoticed on the international stage. He has been invited to perform at prestigious comedy festivals around the world, including the Edinburgh Festival Fringe and the Melbourne International Comedy Festival. His ability to connect with audiences from different cultures and backgrounds has made him a global sensation.
Shefali Shah: A Powerhouse of Talent
A Journey of Excellence
Shefali Shah, a versatile actress known for her powerful performances, has carved a niche for herself in the Indian film and television industry. With her ability to portray complex characters with depth and authenticity, she has garnered critical acclaim and a dedicated fan base. Her journey in the entertainment industry has been nothing short of remarkable.
Impactful Roles
Throughout her career, Shefali Shah has taken on a wide range of roles that have showcased her acting prowess. From intense dramas to light-hearted comedies, she has proven her versatility time and again. Her ability to immerse herself in a character and bring it to life on screen has made her one of the most sought-after actresses in the industry.
Breaking Boundaries
Shefali Shah's talent extends beyond the boundaries of the Indian entertainment industry. She has ventured into international projects and has gained recognition for her work on the global stage. Her performances have been applauded at international film festivals, further solidifying her status as a powerhouse of talent.
Jim Sarbh: Redefining Acting
A Unique Approach
Jim Sarbh, an actor known for his unconventional roles and experimental approach to acting, has been pushing the boundaries of the Indian film industry. With his intense performances and unconventional choices, he has carved a niche for himself and garnered a dedicated fan following. His commitment to his craft and willingness to take risks have set him apart from his peers.
Versatility Personified
Jim Sarbh's ability to portray a wide range of characters has earned him critical acclaim and admiration from audiences. From playing complex villains to vulnerable protagonists, he has showcased his versatility and range as an actor. His performances have left a lasting impact on viewers and have cemented his position as one of the most talented actors in the industry.
International Recognition
Jim Sarbh's talent has not gone unnoticed on the international stage. He has been a part of internationally acclaimed films and has represented Indian cinema at prestigious film festivals. His unique approach to acting and his ability to bring depth to his characters have earned him accolades and recognition from the global film community.
Conclusion
Vir Das, Shefali Shah, and Jim Sarbh's presence at the 2023 International Emmy World Television Festival opening cocktail was a testament to their talent, versatility, and growing influence in the entertainment industry. These actors have not only captivated audiences in India but have also made a mark on the global stage. With their unique styles and powerful performances, they continue to redefine Indian cinema and showcase the immense talent that the country has to offer. As their careers soar to new heights, it is clear that they are here to stay and leave a lasting impact on the world of entertainment.