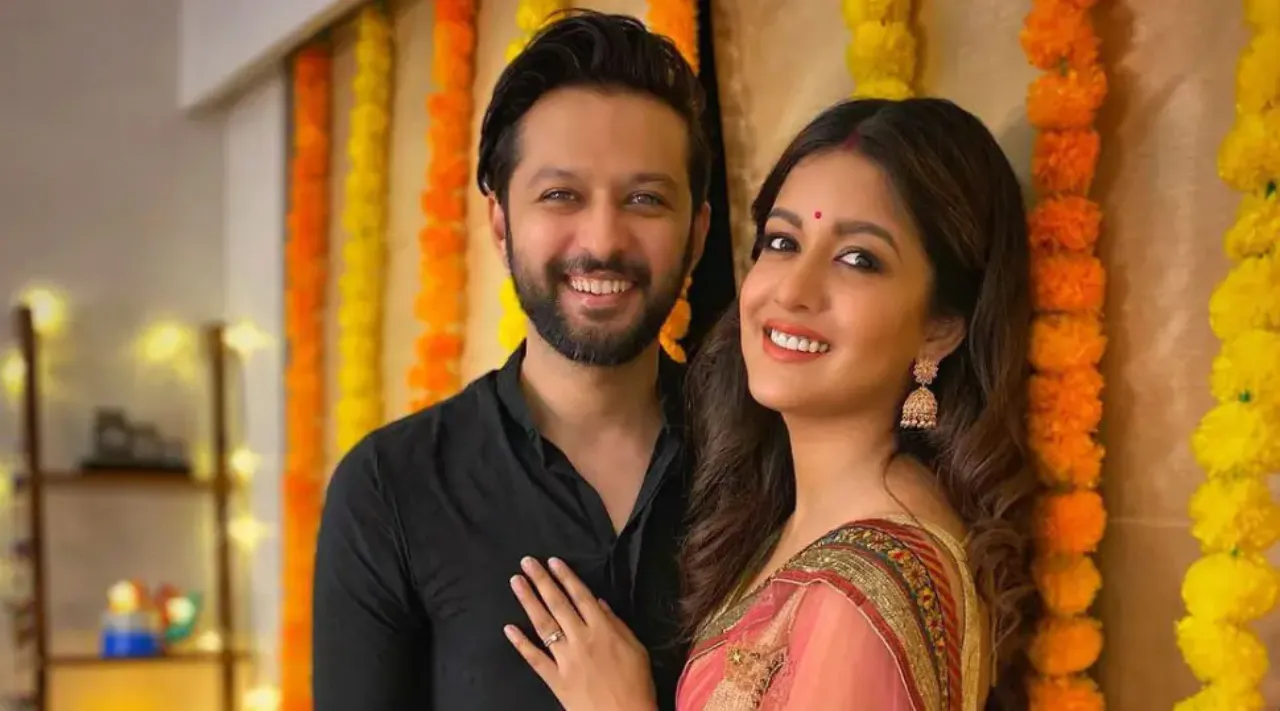 Ishita Dutta, the talented Indian actress, recently celebrated the birthday of her husband, Vatsal Sheth, in a special way. The couple, known for their on-screen chemistry and off-screen love, enjoyed a delightful lunch date. This heartwarming gesture by Ishita demonstrates their strong bond and the love they share. In this article, we will delve into the details of their lunch date and explore their relationship.
A Romantic Birthday Celebration
Ishita Dutta and Vatsal Sheth celebrated Vatsal's birthday in a romantic and intimate setting. The couple chose to mark the occasion with a lunch date, creating precious memories together. The lovebirds were spotted enjoying their time at a popular restaurant in the city.
Ishita, looking stunning in a stylish outfit, ensured that Vatsal felt special on his big day. Their affectionate gestures and smiles conveyed their deep love and admiration for each other. The couple's fans were thrilled to see them celebrate this joyous occasion in such a beautiful way.

The Perfect Chemistry
Ishita Dutta and Vatsal Sheth have been setting relationship goals ever since they tied the knot. Their remarkable on-screen chemistry in various projects has garnered immense praise from audiences and critics alike. Off-screen, their love and understanding have only strengthened their bond.
Their lunch date not only showcased their love but also highlighted their compatibility and companionship. Ishita and Vatsal's ability to make each other feel special is evident in every gesture they shared during the celebration. Their fans can't help but admire their relationship and aspire to have a similar connection with their partners.
Fans Reactions
As news of Ishita Dutta and Vatsal Sheth's lunch date spread, their fans couldn't contain their excitement. Social media platforms were flooded with wishes and heartfelt messages for the couple. Fans expressed their admiration for the couple's love story and showered them with blessings on Vatsal's birthday.
The couple's genuine and down-to-earth nature has endeared them to their fans. Ishita and Vatsal have always been appreciative of their supporters and often interact with them through social media. The overwhelming response from their fans further strengthens their bond with their dedicated fanbase.
A Look Back at Their Journey
Ishita Dutta and Vatsal Sheth's love story began on the sets of their television show. The couple's on-screen chemistry soon blossomed into a real-life romance. After dating for a few years, they tied the knot in a private ceremony attended by close friends and family members.
Their journey as a couple has been filled with love, laughter, and support for each other's careers. Ishita and Vatsal have been each other's pillars of strength, and their relationship continues to thrive as they navigate the challenges of the entertainment industry together.
The Power Couple
Ishita Dutta and Vatsal Sheth are not only known for their successful acting careers but also for their philanthropic endeavors. The couple has actively participated in various charitable initiatives, using their platform to create a positive impact in society.
Their dedication to giving back to the community reflects their values and their desire to make a difference. Ishita and Vatsal's commitment to social causes has earned them admiration from their fans and colleagues in the industry.
Conclusion
Ishita Dutta's heartwarming gesture of taking her husband, Vatsal Sheth, on a lunch date to celebrate his birthday showcases their strong bond and love for each other. The couple's romantic celebration and their genuine affection for one another have left fans in awe. Ishita and Vatsal's journey as a couple continues to inspire many, both on and off-screen.
As Ishita and Vatsal's fans eagerly await their next project together, they can take comfort in the fact that this power couple will continue to create magic, both in their personal lives and in the world of entertainment.