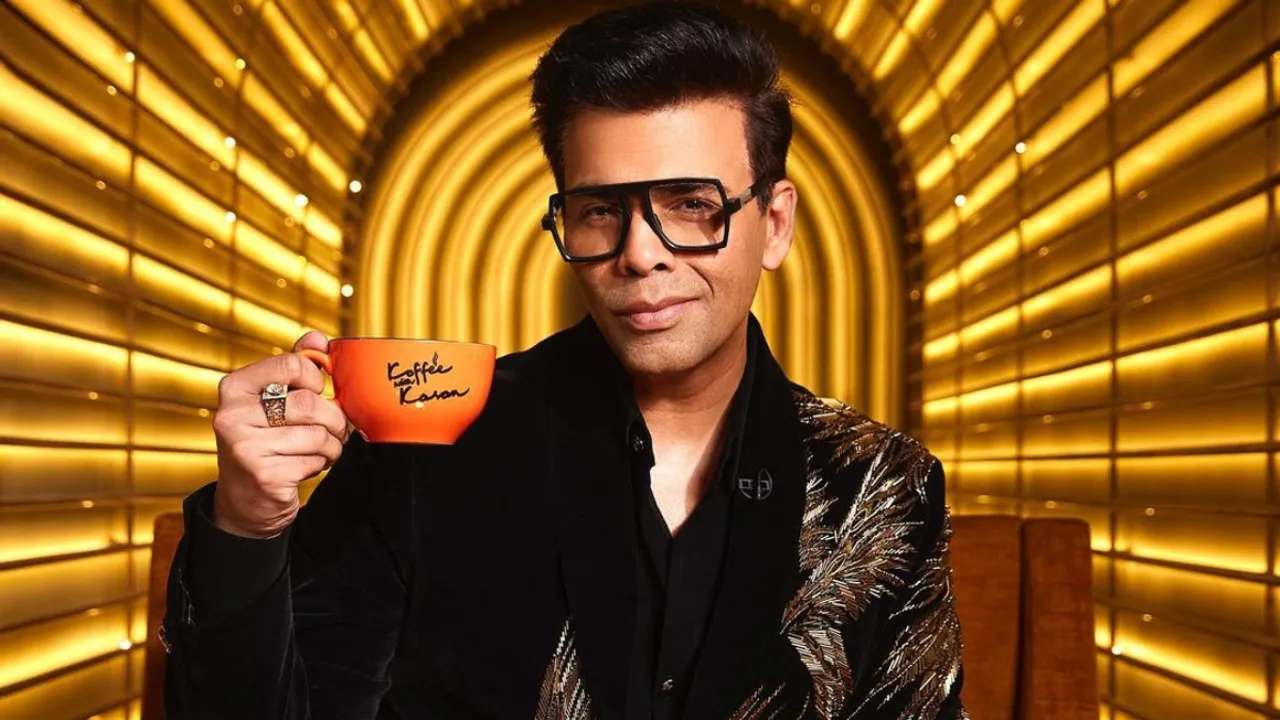 Koffee With Karan, the popular talk show hosted by Bollywood filmmaker Karan Johar, is all set to return with its highly anticipated eighth season. Fans of the show have been eagerly waiting for the announcement of the streaming date, and now the wait is finally over. In this article, we will reveal the streaming date of Koffee With Karan Season 8 and provide you with all the details you need to know about the upcoming season.
Streaming Date and Platform
Koffee With Karan Season 8 will be available for streaming starting from 26th October . The show will be exclusively available on Disney+Hotstar, bringing the latest episodes directly to your screens. Whether you're a die-hard fan of the show or someone who enjoys engaging celebrity interviews, Koffee With Karan Season 8 is sure to entertain and captivate you.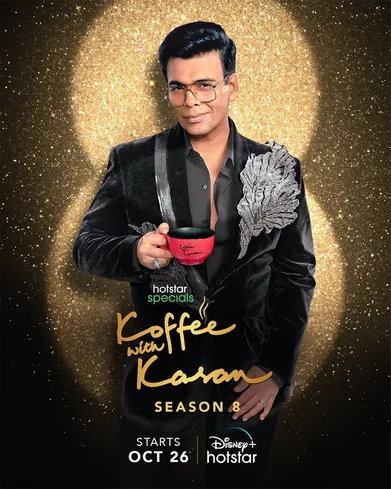 Format and Host
Koffee With Karan follows a unique format where Karan Johar invites popular celebrities from the film industry for candid and unfiltered conversations. The show provides a platform for celebrities to share their personal and professional experiences, their journey in the industry, and their opinions on various topics. Karan Johar, known for his wit and charm, ensures that the conversations are lively and engaging.
Celebrity Lineup
One of the highlights of Koffee With Karan is the star-studded lineup of celebrities who grace the show. Season 8 promises to bring together some of the biggest names in Bollywood, creating excitement and anticipation among fans. While the exact lineup is yet to be announced, rumors are already swirling about the celebrities who might appear on the show. From established superstars to rising talents, Koffee With Karan Season 8 is likely to have an eclectic mix of guests.
Fan Expectations and Social Media Buzz
As soon as the streaming date for Koffee With Karan Season 8 was announced, fans took to social media to express their excitement. Hashtags related to the show started trending, with fans eagerly discussing their predictions for the celebrity lineup and sharing their favorite moments from previous seasons. The social media buzz surrounding Koffee With Karan Season 8 is a testament to the show's popularity and the anticipation among fans.
Behind the Scenes
While we enjoy watching the final product on our screens, there is a lot of work that goes on behind the scenes to make Koffee With Karan a success. From meticulous planning to coordinating with celebrities and ensuring smooth production, the team behind the show works tirelessly to deliver a top-notch viewing experience. In this section, we will explore the efforts that go into making each episode of Koffee With Karan and the challenges faced by the production team.
How to Watch Koffee With Karan Season 8
To catch all the exciting episodes of Koffee With Karan Season 8, you can easily stream them on Disney+ Hotstar. Simply sign up for an account on Disney+ Hotstar, search for Koffee With Karan Season 8, and start enjoying the show. The episodes will be available for streaming at your convenience, allowing you to watch them anytime and anywhere.
Conclusion
Koffee With Karan Season 8 is just around the corner, and fans are eagerly counting down the days. With its unique format, star-studded lineup, and engaging conversations, the show has become a favorite among Bollywood enthusiasts. Make sure to mark the streaming date on your calendar and get ready for a season filled with laughter, revelations, and entertaining moments. Stay tuned for more updates and prepare yourself for an exciting journey into the world of Koffee With Karan.