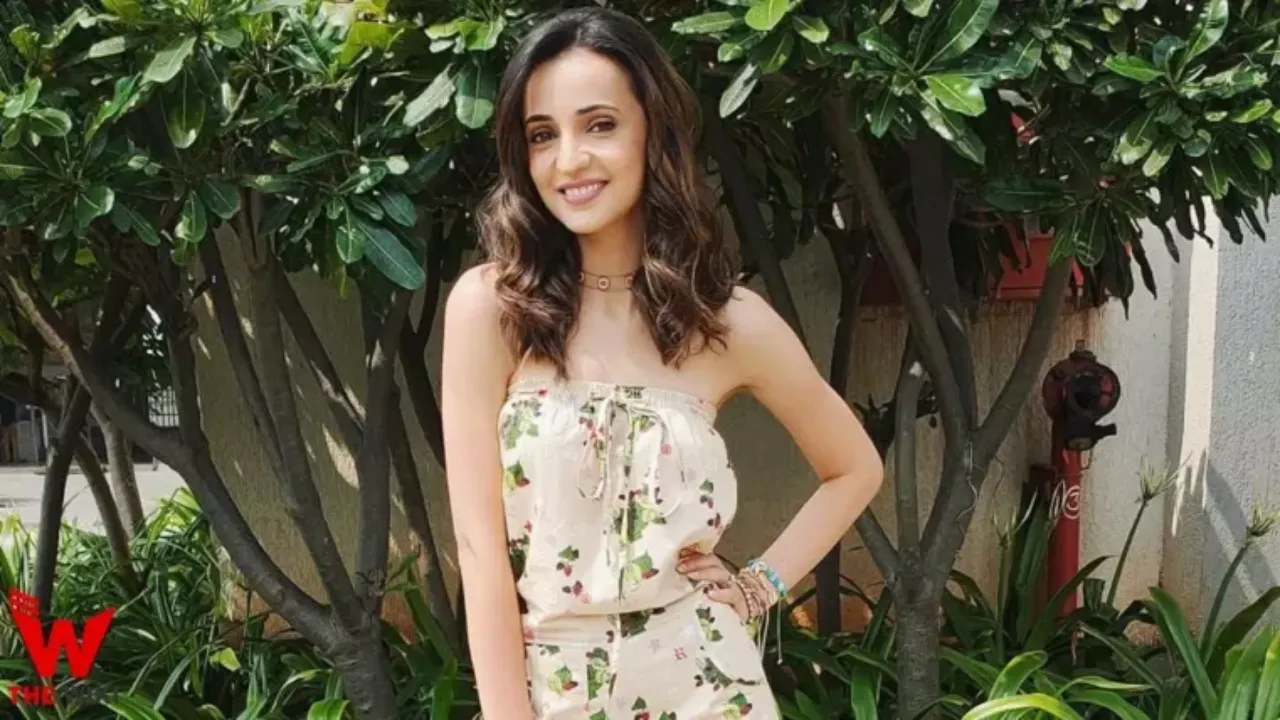 Sanaya Irani is a name that needs no introduction in the world of Indian television. With her impeccable acting skills, charming personality, and stunning looks, she has won the hearts of millions of viewers across the globe. From her early life and career beginnings to her breakthrough role in "Miley Jab Hum Tum" and her success and popularity in "Iss Pyaar Ko Kya Naam Doon?", Sanaya Irani has proven time and again that she is a force to be reckoned with in the TV industry. In this article, we will delve into the life and achievements of this phenomenal TV actress and explore the reasons behind her immense fan following and social media presence.
Early Life and Career Beginnings
Sanaya Irani was born on September 17, 1983, in Mumbai, India. She completed her schooling at a prestigious institution and went on to pursue a degree in Commerce. However, her true passion lay in the world of acting, and she decided to follow her dreams. Sanaya started her career as a model and appeared in numerous advertisements and music videos. Her stunning looks and natural talent caught the attention of TV producers, and she soon made her debut in the television industry.
Breakthrough Role in "Miley Jab Hum Tum"
Sanaya Irani's breakthrough role came in the popular TV show "Miley Jab Hum Tum." The show, which aired from 2008 to 2010, revolved around the lives of college students and their journey of love, friendship, and self-discovery. Sanaya played the character of Gunjan Bhushan, a shy and introverted girl who blossoms into a confident and independent woman. Her portrayal of Gunjan won the hearts of viewers and established her as a talented actress. Sanaya's chemistry with her co-star, Mohit Sehgal, was also widely appreciated, and the duo became one of the most loved on-screen couples in the TV industry.
Success and Popularity in "Iss Pyaar Ko Kya Naam Doon?"
After the success of "Miley Jab Hum Tum," Sanaya Irani gained even more popularity with her role in the romantic drama series "Iss Pyaar Ko Kya Naam Doon?" The show, which aired from 2011 to 2012, showcased the love-hate relationship between the characters of Khushi Kumari Gupta and Arnav Singh Raizada. Sanaya played the vivacious and bubbly Khushi, and her electrifying chemistry with her co-star, Barun Sobti, became the talk of the town. The show became a massive hit and catapulted Sanaya to new heights of fame. Her portrayal of Khushi earned her critical acclaim and several awards, including the Indian Television Academy Award for Best Actress.

Other Notable TV Shows and Performances
Apart from her iconic roles in "Miley Jab Hum Tum" and "Iss Pyaar Ko Kya Naam Doon?", Sanaya Irani has showcased her versatility as an actress through various other TV shows and performances. She appeared in shows like "Chhanchhan," "Rangrasiya," and "Meenu Mausi," where she portrayed a wide range of characters and impressed the audience with her acting prowess. Whether it was a bubbly girl-next-door or a strong and independent woman, Sanaya brought her characters to life with her incredible talent and dedication.
Sanaya Irani's Off-Screen Persona and Philanthropy Work
Beyond her on-screen success, Sanaya Irani is known for her down-to-earth nature and philanthropy work. She actively participates in charitable initiatives and supports causes related to education, health, and women empowerment. Sanaya believes in using her fame and influence to make a positive impact on society and has been associated with various NGOs and organizations. Her dedication to giving back to the community has earned her respect and admiration from fans and colleagues alike.
Fan Following and Social Media Presence
Sanaya Irani has a massive fan following, not only in India but also across the world. Her fans, fondly known as "Sanayaholics," admire her for her talent, beauty, and humility. They shower her with immense love and support on social media platforms like Instagram, Twitter, and Facebook. Sanaya actively engages with her fans through these platforms, sharing glimpses of her personal life, behind-the-scenes moments, and updates about her upcoming projects. Her social media presence has played a significant role in further strengthening her bond with her fans and keeping them connected.
Awards and Recognition
Sanaya Irani's exceptional talent and contribution to the television industry have earned her numerous awards and recognition. She has received accolades such as the Indian Telly Award for Best Actress in a Lead Role, the Gold Award for Best Onscreen Jodi, and the Star Parivaar Award for Favorite Jodi. These accolades are a testament to her hard work, dedication, and ability to connect with the audience on an emotional level. Sanaya's performances have left a lasting impact on viewers and have cemented her position as one of the finest actresses in the TV industry.
Future Projects and Upcoming Ventures
As Sanaya Irani continues to mesmerize the audience with her talent, fans eagerly await her future projects and upcoming ventures. While she has been selective in choosing roles, her fans are confident that whatever she takes up next will be worth the wait. Sanaya has expressed her desire to explore different genres and experiment with diverse characters. Her versatility and dedication to her craft promise a bright and exciting future for this phenomenal TV actress.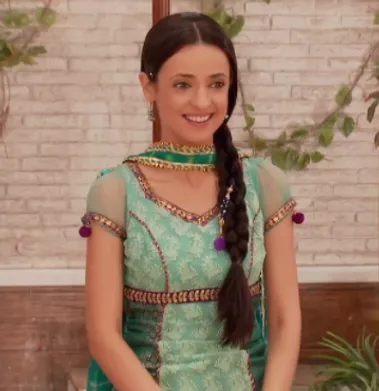 Conclusion: Sanaya Irani's Legacy in the TV Industry
In conclusion, Sanaya Irani has undoubtedly carved a niche for herself in the world of Indian television. With her exceptional acting skills, charming personality, and philanthropy work, she has captivated the hearts of millions of viewers and established herself as one of the most loved TV actresses. From her breakthrough role in "Miley Jab Hum Tum" to her success in "Iss Pyaar Ko Kya Naam Doon?" and her other notable performances, Sanaya has left an indelible mark on the industry. Her off-screen persona and immense fan following further add to her legacy. As she continues to shine on the small screen and explore new horizons, Sanaya Irani's journey is a testament to the power of talent, hard work, and passion.