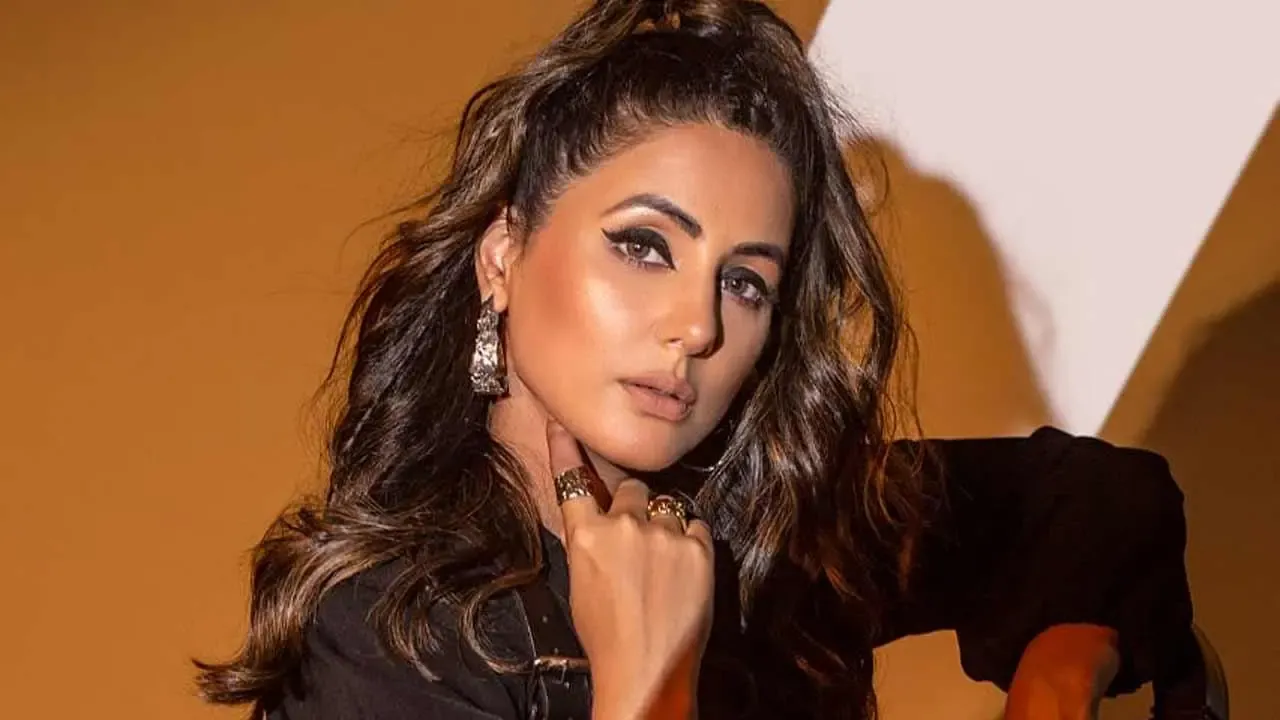 Hina Khan, a name that has become synonymous with talent, grace, and versatility, is one of the brightest stars in the Indian entertainment industry. Born and raised in Srinagar, Jammu, and Kashmir, Hina had always dreamt of making it big in the world of acting. With her determination and unwavering passion, she embarked on a journey that would take her from the small screen to the silver screen, etching her name in the hearts of millions.
Early life and career beginnings
Hina Khan was born on October 2, 1987, in Srinagar, Jammu, and Kashmir. She completed her schooling and college education in her hometown before moving to Delhi to pursue an MBA. However, destiny had different plans for her. While in college, Hina discovered her love for acting and decided to follow her dreams. She moved to Mumbai, the city of dreams, to make her mark in the entertainment industry.
Rise to fame in the television industry
Hina Khan's journey in the television industry began with her groundbreaking role as Akshara in the popular soap opera "Yeh Rishta Kya Kehlata Hai." Her portrayal of a traditional Indian daughter-in-law struck a chord with the audience, and she quickly became a household name. Hina's impeccable acting skills and natural charm earned her a dedicated fan following and numerous accolades.
As her popularity soared, Hina went on to participate in various reality shows like "Fear Factor: Khatron Ke Khiladi" and "Bigg Boss." She also played role of Komolika in Kasauti Zindagi Kay 2. These appearances showcased her versatility and charisma, further solidifying her position as one of the most sought-after actresses in the industry.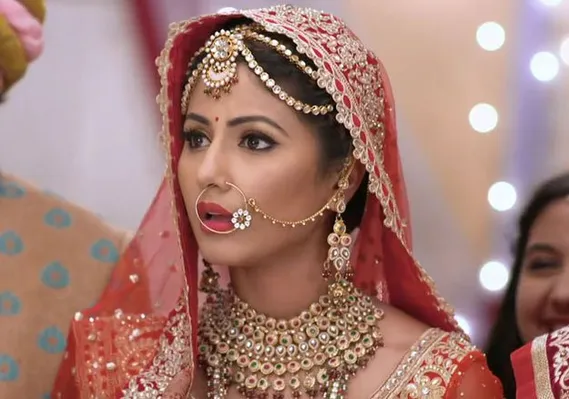 Transition from television to films
After conquering the small screen, Hina Khan set her sights on the silver screen. In 2019, she made her Bollywood debut with the film "Lines," a powerful story of love and resilience set against the backdrop of the Kargil War. Hina's performance was lauded by both critics and audiences, establishing her as a force to be reckoned with in the film industry.
Hina's transition from television to films was met with great anticipation and excitement. Her dedication and hard work paid off, and she soon became a sought-after actress in Bollywood. With each project, Hina continues to push boundaries and explore new horizons, showcasing her versatility as an actor.
Hina Khan's notable filmography
Hina Khan's filmography is a testament to her versatility as an actor. Apart from her debut film "Lines," she has been a part of several noteworthy projects. In 2020, she starred in the psychological thriller "Hacked," where she portrayed the role of a woman seeking revenge against her stalker. This performance showcased Hina's ability to immerse herself in complex characters and deliver captivating performances.
Another notable film in Hina's repertoire is "Unlock," a gripping thriller that explores the dark side of technology. Hina's portrayal of a woman trapped in a virtual reality game received critical acclaim and further solidified her position as a talented actress.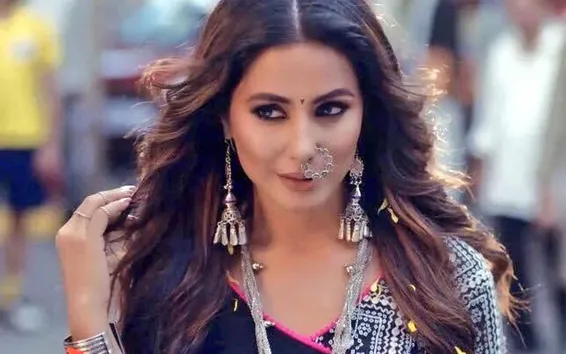 Achievements and awards
Hina Khan's talent and hard work have not gone unnoticed. Throughout her career, she has been honored with numerous awards and accolades. She has received multiple Best Actress awards for her role in "Yeh Rishta Kya Kehlata Hai" and has been recognized for her contribution to the television industry.
In addition to her television achievements, Hina has also been nominated for prestigious film awards, including the Filmfare Awards. Her dedication to her craft and her ability to seamlessly transition between television and films have earned her the respect and admiration of her peers.
Hina Khan's impact on the industry
Hina Khan's journey from television to films has had a profound impact on the Indian entertainment industry. She has shattered stereotypes and proved that an actor's talent knows no boundaries. Hina's success has opened doors for other television actors to explore opportunities in films, breaking the age-old notion that television actors cannot make it big in Bollywood.
Her journey has inspired countless aspiring actors to chase their dreams and believe in themselves. Hina's dedication, hard work, and perseverance serve as a beacon of hope for those who dare to dream big.
Hina Khan's style evolution
Apart from her acting prowess, Hina Khan is also known for her impeccable style and fashion sense. Over the years, she has undergone a remarkable style evolution, transforming from a traditional television bahu to a fashion icon. Hina's red carpet appearances and social media posts have become a source of inspiration for fashion enthusiasts across the country.
From elegant sarees to glamorous gowns, Hina effortlessly carries every look with grace and confidence. Her fashion choices reflect her personality - bold, experimental, and always on point. Hina Khan's style evolution is a testament to her versatility, both on and off the screen.
Future projects and upcoming ventures
Hina Khan's journey is far from over. With each passing year, she continues to surprise and enthrall her audience with her choice of projects. As of now, Hina has several exciting projects lined up, both in films and digital platforms. Her fans eagerly await her upcoming ventures, eager to witness her brilliance once again.
In addition to her acting career, Hina has also ventured into other creative endeavors. She has launched her own fashion line, designed jewelry collections, and is actively involved in philanthropy work. Hina Khan is a true multi-talented star, and her future endeavors are sure to be nothing short of extraordinary.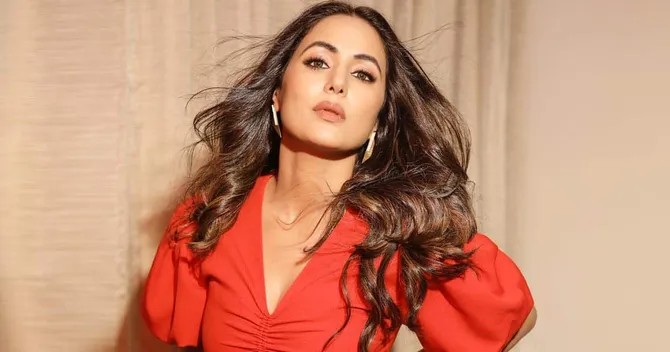 Conclusion
Hina Khan's journey from being a television star to a Bollywood sensation is a testament to her talent, determination, and unwavering passion. She has conquered both the small screen and the silver screen, leaving an indelible mark on the Indian entertainment industry. Hina's rise to fame, her notable filmography, and her impact on the industry have inspired countless aspiring actors to follow their dreams.
As Hina continues to evolve and explore new horizons, her journey serves as a reminder that with hard work, dedication, and belief in oneself, anything is possible. Hina Khan's story is a true inspiration, and her legacy will continue to inspire generations to come.