Celebrating the blockbuster success of Zara Hatke Zara Bachke
Sara Ali Khan, the talented Bollywood actress, is elated about the success of her recent film Zara Hatke Zara Bachke. The film has defied expectations and is performing exceptionally well at the box office. Sara is overwhelmed with joy as the movie passed the Monday test, which is crucial in determining the film's sustained success. The fact that Zara Hatke Zara Bachke continues to attract audiences even after its initial release is a testament to its quality and Sara's commendable performance in the film.
The Power of Audience Love: Sara's Journey to Success
For Sara, the love and support from the audience hold immense value. She acknowledges that the audience's appreciation is the most valuable currency to her as an actor. The positive response from viewers demonstrates their acceptance and enjoyment of her work, which is a fulfilling experience for any artist. Sara understands that the audience's satisfaction is a reflection of her efforts and dedication to her craft.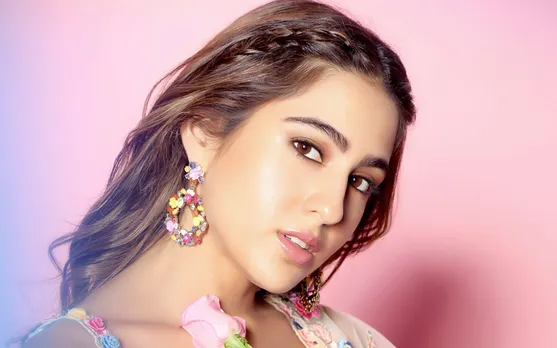 Sara Ali Khan's gratitude towards the audience reflects her humility and appreciation for their unwavering support. She recognizes that without the viewers, her achievements would not be possible. Through her statement, she expresses her sincere thanks to everyone who watched Zara Hatke Zara Bachke and contributed to its success.
Delivering Engaging and Memorable Performances 
The success of Zara Hatke Zara Bachke not only brings joy to Sara but also validates her talent and choices as an actress. It proves that her decision to be a part of this film was a wise one, as it has resonated with the audience. The fact that the film has surpassed expectations emphasizes her ability to select scripts that connect with viewers on an emotional level.
As an actress, Sara Ali Khan continues to strive for excellence and aims to deliver engaging and memorable performances in her future projects as well. She understands that each film presents an opportunity to connect with the audience and create a lasting impact. With her talent, dedication, and the love of her fans, Sara is poised to have a remarkable career in the film industry.
Conclusion
Sara Ali Khan's happiness about the success of Zara Hatke Zara Bachke is evident through her expression of gratitude towards the audience. The film's ability to defy expectations and perform well at the box office is a testament to Sara's talent and the quality of the movie. She treasures the love and support from the audience, considering it as the most valuable currency in her career. With her humility and determination, Sara is set to continue delivering remarkable performances that resonate with viewers.