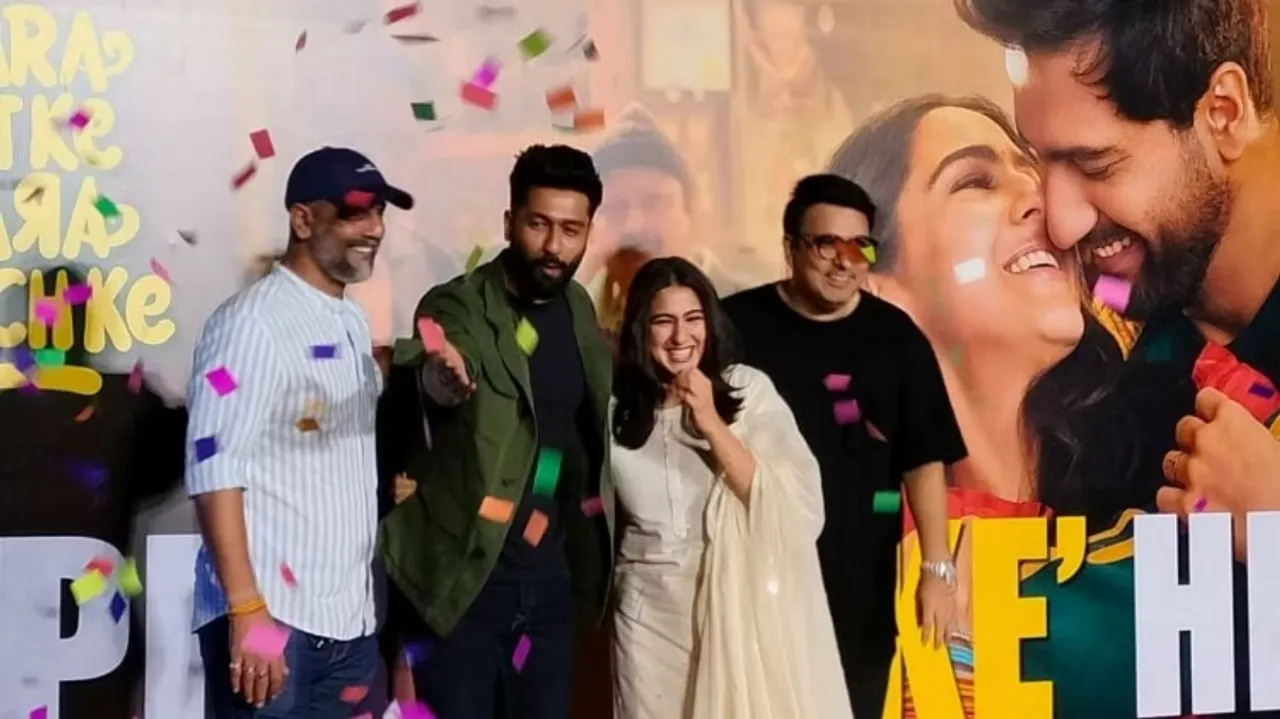 The success bash for the film Zara Hatke Zara Bachke was held by Jio Studios and Maddock Films, and it was attended by many prominent personalities from the film industry. The lead actress of the movie, Sara Ali Khan, looked stunning in a traditional suit as she interacted with fans and the media. She happily posed for the shutterbugs and shared her thoughts on the success of the film. When asked about it, she thanked the audience for their love and support and urged them to keep it coming.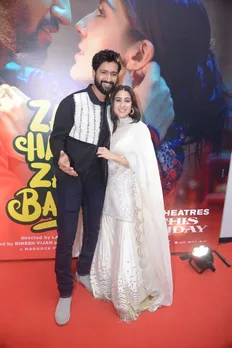 Zara Hatke Zara Bachke is a romantic comedy-drama that revolves around the lives of two young individuals who belong to different socio-economic backgrounds. The film has received positive reviews from both audiences and critics alike, and its success has been celebrated by the cast and crew. The lead actor, Vicky Kaushal, was also present at the event, along with director Laxman Utekar and producer Dinesh Vijan.
Sara Ali Khan's statement at the success bash - "Thank you, thank you so much, keep the love coming. Go and watch the film again and love us some more" - shows her gratitude towards the audience and her willingness to work hard to entertain them. It also reflects her confidence in the film's content and its ability to win hearts. Her request to watch the movie again is a testament to the movie's quality and its ability to engage and entertain viewers multiple times.
The ceremony was a delightful way to mark the accomplishment and bring everyone together to enjoy the moment. Sara Ali Khan, one of the lead actors, is gearing up for her upcoming projects, including Ae Watan Mere Watan, Metro In Dino, Murder Mubarak, and Jagan Shakti's untitled project. It seems she is experimenting with different genres and roles, which is a Zara Hatke move on her part. Similarly, Vicky Kaushal has also lined up multiple releases like The Great Indian Family, Mere Mehboob Mere Sanam, Sam Bahadur, and Dunki, showing his versatility and ability to Zara Bachke from being typecast in a particular role.
Zara Hatke Zara Bachke has been a success, thanks to its talented cast and crew, engaging storyline, and relatable characters. The film's success bash was a well-deserved celebration for everyone involved in its making, and Sara Ali Khan's statement shows her appreciation for the love and support received from the audience.