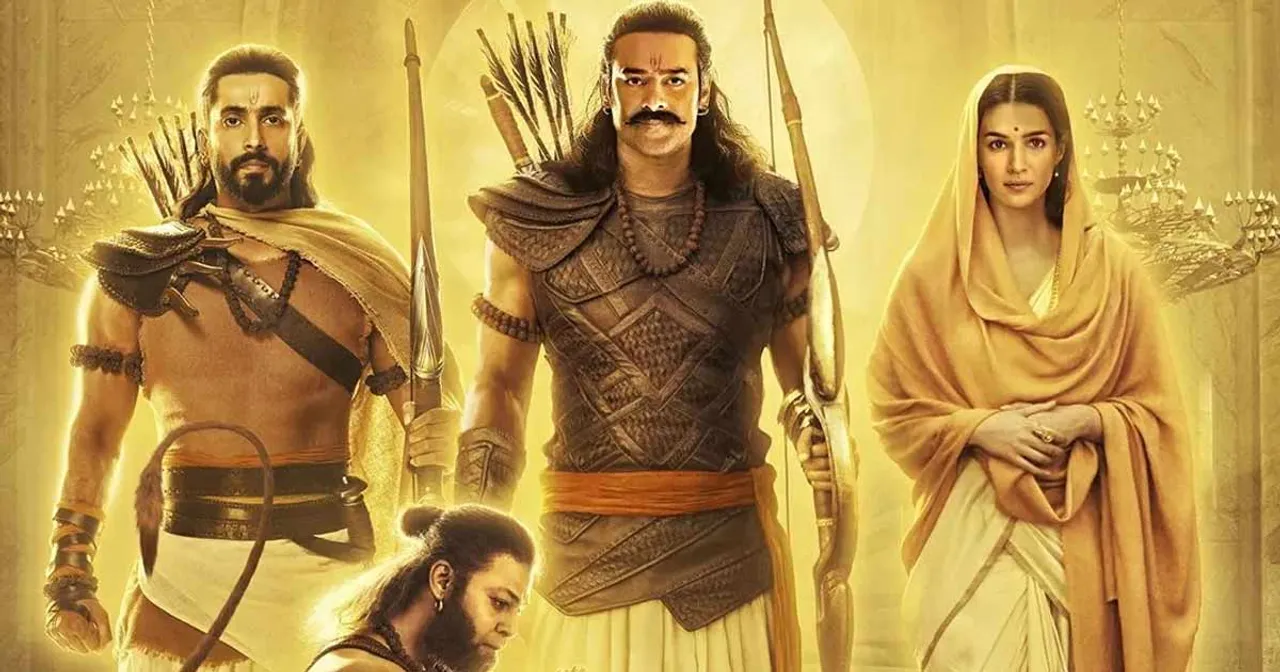 Prabhas, the popular South Indian actor, recently unveiled a stunning new poster for his upcoming film, Adipurush. The poster features Prabhas in an intense and fierce avatar, with his hair tied up in a bun and a fierce expression on his face. The poster has already created quite a buzz among fans and movie enthusiasts, who are eagerly waiting for the film's release. 
Adipurush, which is directed by Om Raut, is one of the most highly anticipated films of 2023. The film is based on the Hindu epic Ramayana and will see Prabhas playing the role of Lord Ram. The film also stars Bollywood actress Kriti Sanon as Sita, and Saif Ali Khan as the main antagonist, Ravana. The countdown for Adipurush release has started, the movie will premiere at Tribeca Film Festival, quickly following theatrical release in India.
The new poster for Adipurush has been received with great enthusiasm by Prabhas' fans, who have been eagerly waiting for any updates on the film. The poster showcases Prabhas in a completely new avatar, which has left fans excited about what they can expect from the film. The poster also gives us a glimpse of the grandeur and scale of the film, which promises to be a visual spectacle.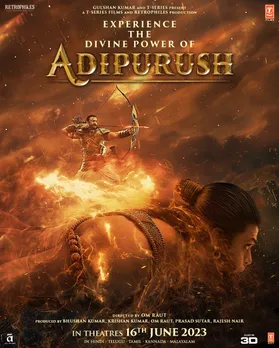 Adipurush is being produced by Bhushan Kumar's T-Series and Prasad Sutar's Retrophiles. The film is being made on a budget of over Rs. 700 crore and is expected to release in multiple languages. The film is set to premiere at the Tribeca Festival in the Escape From Tribeca section on 13 June 2023. A theatrical wide-release will follow three days later on 16th June 2023. 
Prabhas' new poster for Adipurush has generated a lot of excitement among movie enthusiasts and fans alike. With its impressive star cast and grand scale, Adipurush is poised to be one of the biggest releases of 2023. As we wait for more updates on the film's progress, it's safe to say that fans will be eagerly looking forward to seeing Prabhas in action as Lord Ram.