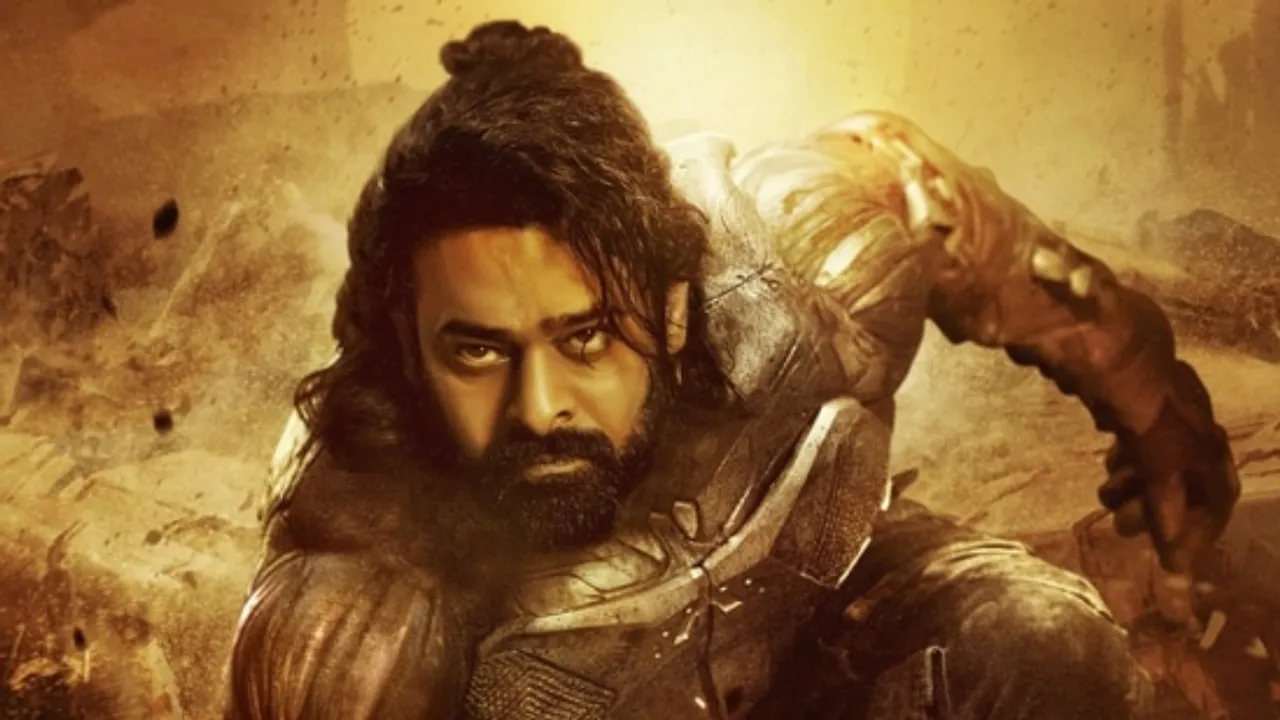 The much-awaited first look of Prabhas from the upcoming film Project K has finally been revealed, adding to the excitement surrounding the movie. This comes after the makers had previously released Deepika Padukone's captivating first look, which garnered a lot of attention due to her mesmerizing eyes. With the consecutive release of these looks, the anticipation for the Comic Con event has reached new heights among the audience.
Prabhas Project K First Look
The release of Prabhas first look from Project K has created a buzz not only among his fans but also within the film industry. The actor has gained popularity not only in India but also internationally, making Project K a highly anticipated project. With its launch at the San Diego Comic Con event, the film is expected to gain even more attention and generate a lot of buzz in the coming days.
Star Cast of Project K
Project K holds immense promise with its star-studded cast and an intriguing storyline inspired by Indian mythology. The combination of Prabhas, Deepika Padukone, Amitabh Bachchan, Disha Patani, and Kamal Haasan is undoubtedly a treat for cinema lovers. Director Nag Ashwin's vision to adapt elements from the Mahabharata and Lord Vishnu's tenth avatar into a contemporary narrative has generated immense curiosity among the audience. Producer Aswani Dutt's commitment to presenting this ambitious project on a grand scale further adds to the excitement surrounding Project K. With each new development, the film continues to build anticipation and raise expectations for what promises to be an unforgettable cinematic experience.
The Release
The social media page of Vyjayanthi Films, the production house behind Project K, shared the first look and accompanied it with an intriguing caption. It read, "The Hero Rises. From now, the Game changes. This is Rebel Star @actorprabhas from #ProjectK. First glimpse on July 20 2023(USA) & July 21 2023 (India)." The caption itself adds to the anticipation surrounding the film and raises curiosity about what can be expected from Project K.
The Hero rises. From now, the Game changes 🔥

This is Rebel Star #Prabhas from #ProjectK.

First Glimpse on July 20 (USA) & July 21 (INDIA).

To know #WhatisProjectK stay tuned and subscribe: https://t.co/AEDNZ3ni5Q@SrBachchan @ikamalhaasan @deepikapadukone @nagashwin7… pic.twitter.com/oRxVhWq4Yn

— Vyjayanthi Movies (@VyjayanthiFilms) July 19, 2023

Overall, with Prabhas first look from Project K receiving a massive thumbs up from fans and generating excitement within the industry, all eyes are now on the San Diego Comic Con event where more details about the film will be unveiled. The anticipation for Project K is at its peak, and fans can't wait to see what this Rebel Star has in store for them.