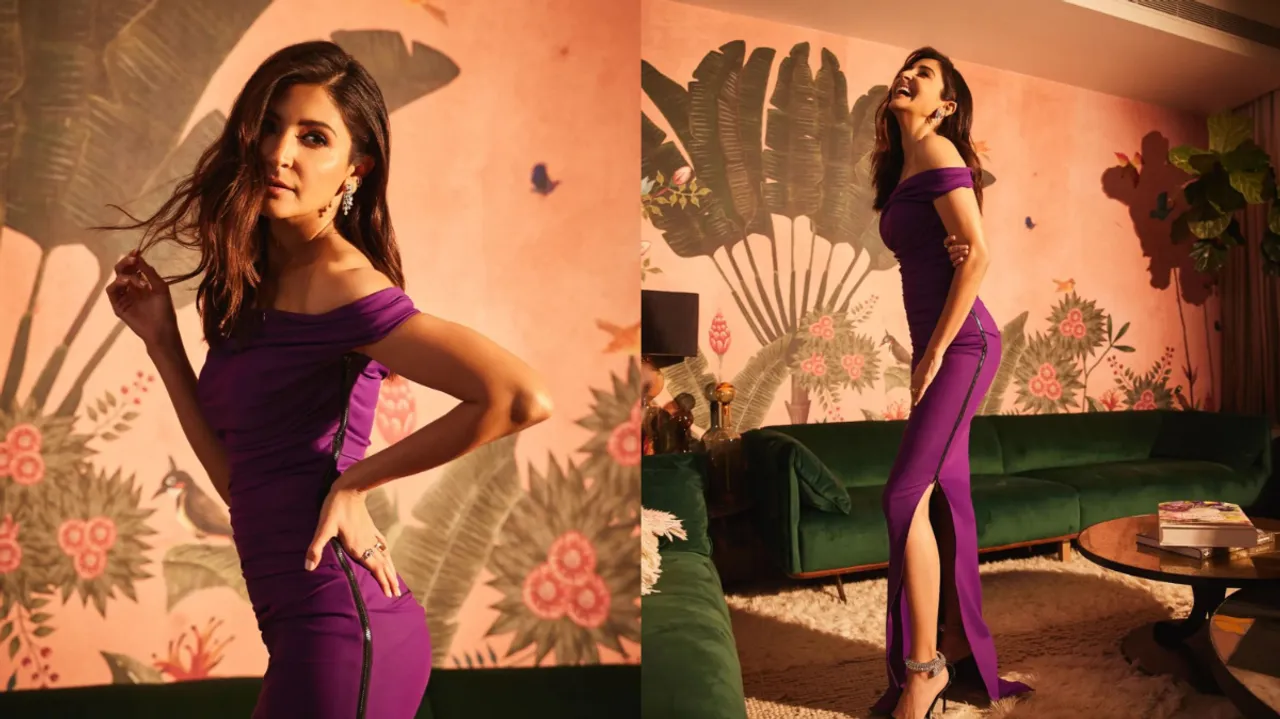 In 2020, Anushka Sharma, the Bollywood actress, became a style icon with her effortless and chic fashion choices. Despite the challenges posed by the lockdown and her pregnancy, Anushka Sharma managed to maintain her impeccable sense of style. From active wear to cotton dresses and tees, she showcased a range of looks that were both comfortable and fashionable. In this article, we will take a closer look at some of Anushka Sharma's best fashion moments from 2020 and draw inspiration from her wardrobe.
Anushka Sharma's Minimalistic Approach to Fashion
Anushka Sharma is known for her minimalistic approach to fashion, preferring to embrace the philosophy of "less is more." In an interview with Vogue, she emphasized the importance of comfort and personal style over blindly following trends. She stated, "If a fanny pack is in fashion, but I don't like how it looks on me, I'm not going to wear it." This mindset is evident in her fashion choices throughout 2020.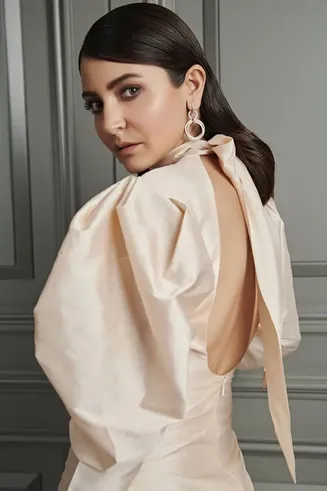 New Year's Eve Glamour
Anushka Sharma started off the year with a glamorous New Year's Eve look. She was spotted holidaying in Switzerland with her husband, Virat Kohli, and other Bollywood celebrities. Anushka's outfit for the occasion was a sequined dress with a thigh-high slit, paired with strappy sandals. She kept her makeup and accessories minimal, letting the dress take center stage.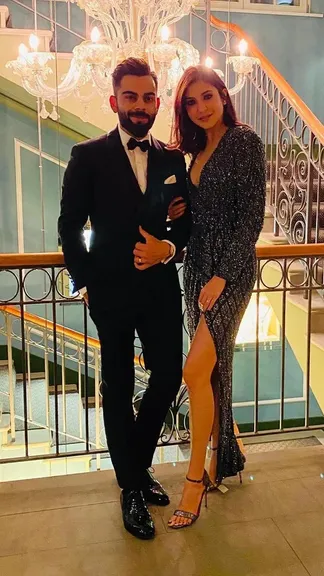 Embracing Athleisure
During her pregnancy, Anushka Sharma embraced athleisure and showcased how to effortlessly style workout gear. She was often spotted in comfortable yet stylish athleisure outfits, including yoga sets and black jeggings. She even shared a photo of herself doing a headstand, promoting the benefits of pregnancy yoga. Anushka proved that being pregnant doesn't mean compromising on style or comfort.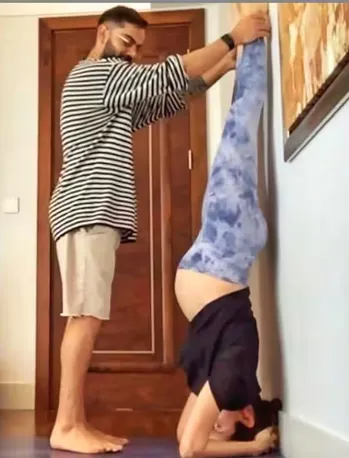 Maternity Dresses
Anushka Sharma's maternity wardrobe was filled with elegant and comfortable dresses. She often opted for casual dresses in neutral colors, such as a black polka-dotted number that she wore for her big baby announcement on Instagram. Anushka also donned a cheery yellow Anita Dongre dress for a meeting at Yash Raj Studios. Her maternity style was a perfect blend of comfort and fashion, proving that pregnancy doesn't mean sacrificing style.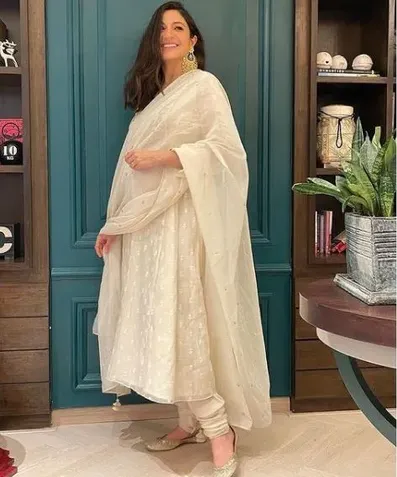 Indian Wear
While Anushka Sharma is known for her casual and athleisure looks, she also showcased her love for Indian wear throughout the year. She was spotted in a white Anita Dongre anarkali set and a pastel pink kurta palazzo set by Tokree Jaipur, embracing the muted festivities of 2020. Anushka effortlessly paired traditional Indian ensembles with her signature minimalistic style, inspiring women to embrace their cultural heritage while staying true to their personal fashion choices.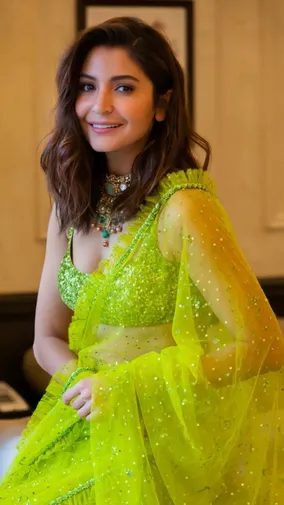 Anushka Sharma's Airport Looks
Anushka Sharma's airport looks are a testament to her impeccable style even while traveling. She often opts for a casual yet trendy ensemble, such as a grey t-shirt paired with jeans, creating a chic and comfortable look. Anushka understands the importance of practicality during travel without sacrificing style.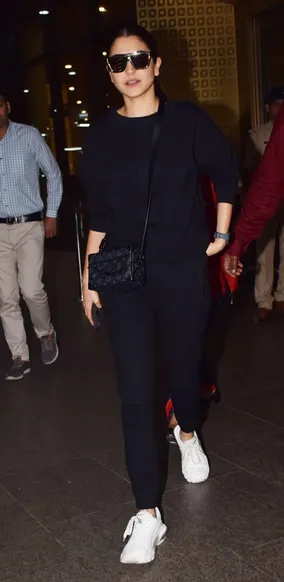 Red Carpet Glamour
Even with limited red carpet events in 2020, Anushka Sharma managed to make a statement whenever she stepped out for special occasions. Her choices ranged from elegant gowns to tailored suits, always showcasing her fashion-forward sensibilities. Anushka's red carpet looks were a perfect blend of sophistication and glamour, capturing attention wherever she went.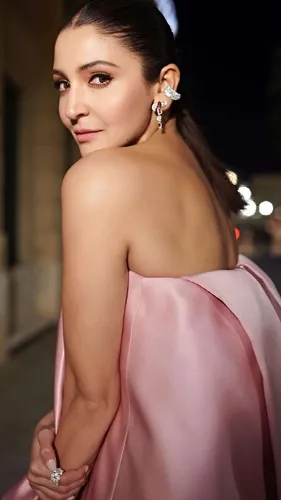 Anushka Sharma's Fashion Legacy
Anushka Sharma has left a lasting impact on the fashion industry with her effortless and chic style. Her ability to embrace comfort while staying true to her personal fashion choices has made her a fashion icon for many. Whether it's athleisure, summer dresses, or Indian wear, Anushka Sharma has proven that style can be both comfortable and fashionable.
Conclusion
Anushka Sharma's fashion choices in 2020 were a testament to her impeccable style and ability to embrace comfort without compromising on fashion. From glamorous red carpet looks to casual athleisure outfits, she showcased a range of styles that inspired women around the world. Anushka Sharma's minimalistic approach to fashion and her ability to stay true to her personal style have solidified her status as a fashion icon. As we move into the new year, we can look to Anushka Sharma's fashion choices for inspiration and continue to embrace comfort and style in our own wardrobes.