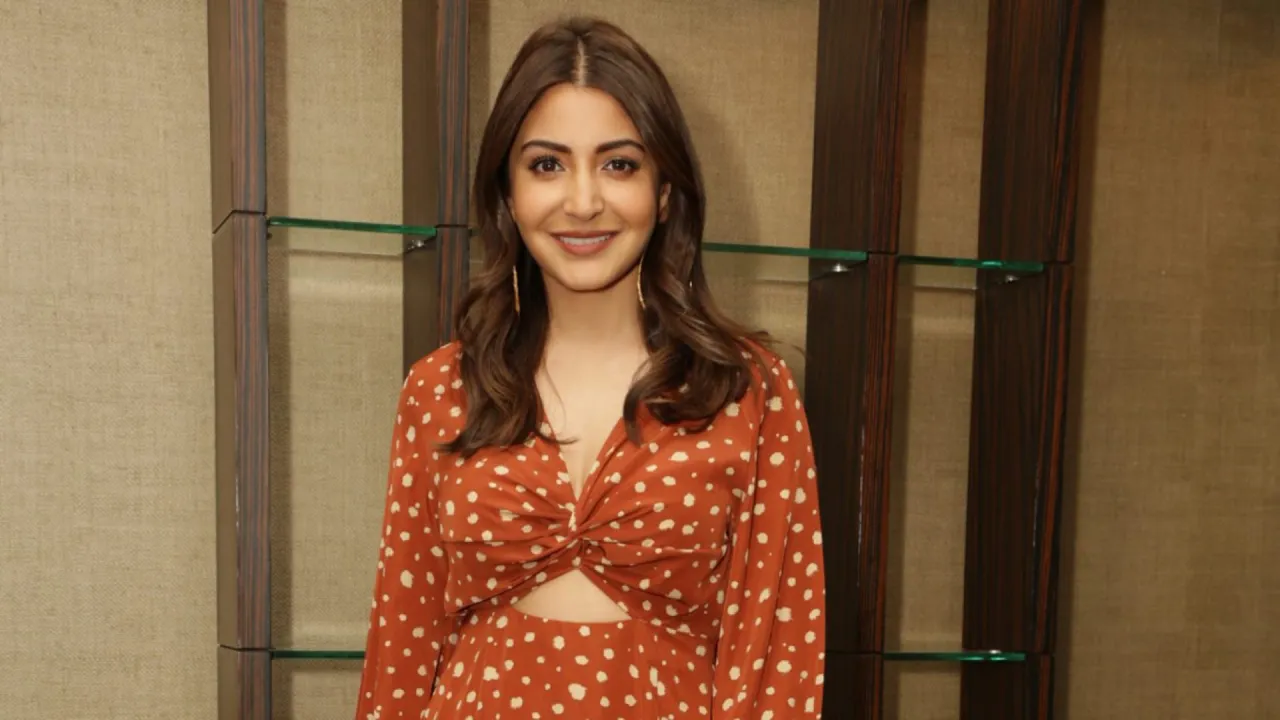 Anushka Sharma, the bonafide star of Bollywood, is not only known for her exceptional acting skills but also for her impeccable fashion sense. Her elegant and chic airport looks have always been the talk of the town. Recently, the actress was spotted at the Mumbai airport in a stunning ethnic outfit, and fans couldn't help but gush over her simplicity and natural beauty. In this article, we will delve into the details of Anushka Sharma's ethnic airport look and the overwhelming response it received from her fans.
Anushka Sharma's Ethnic Airport Look
Early morning on Saturday, Anushka Sharma was captured by the paparazzi at the Mumbai airport, as she was jetting off to an undisclosed location. Known for her stylish and trendy airport looks, Anushka once again stole the show with her ethnic ensemble. She opted for a printed white and peach Anarkali suit, which consisted of a kurta, palazzo pants, and a dupatta. The simplicity of the outfit perfectly complemented her effortless elegance.
To complete her desi look, Anushka Sharma chose to carry a simple white cloth bag, which added a touch of minimalism to her overall appearance. Embracing her natural beauty, the actress opted for a no-makeup look, allowing her radiant glow to shine through. She paired her outfit with comfortable flats, ensuring both style and comfort during her travel.

Fans' Reactions to Anushka Sharma's Look
Anushka Sharma's fans were quick to express their admiration for her ethnic airport look. Social media platforms were flooded with comments praising her elegance and natural beauty. One fan wrote, "Ooomggg she looks stunning and so calm, just so natural." Another fan commented, "The most awesome airport fit by the most awesome girl." It was evident that fans were impressed by Sharma's simplicity and the choice to wear traditional attire at the airport.
Simplicity and elegance were the key takeaways from Anushka Sharma's ethnic airport look. Fans appreciated her ability to effortlessly carry herself with grace and style, even in a casual setting. Many admired her for setting a new trend by embracing traditional wear for air travel. Anushka Sharma continues to inspire her fans with her fashion choices and serves as a role model for those who value comfort and style.
Conclusion
Anushka Sharma's ethnic airport look not only garnered attention for its elegance but also sparked a trend of embracing traditional wear for air travel. Her choice to keep it simple and natural resonated with fans, who admired her effortless style. As she prepares to make her comeback with "Chakda Xpress," Anushka Sharma continues to inspire her audience with her fashion choices and her commitment to portraying diverse and impactful roles. Stay tuned for more updates on Anushka Sharma's upcoming projects and her ever-evolving fashion statements.