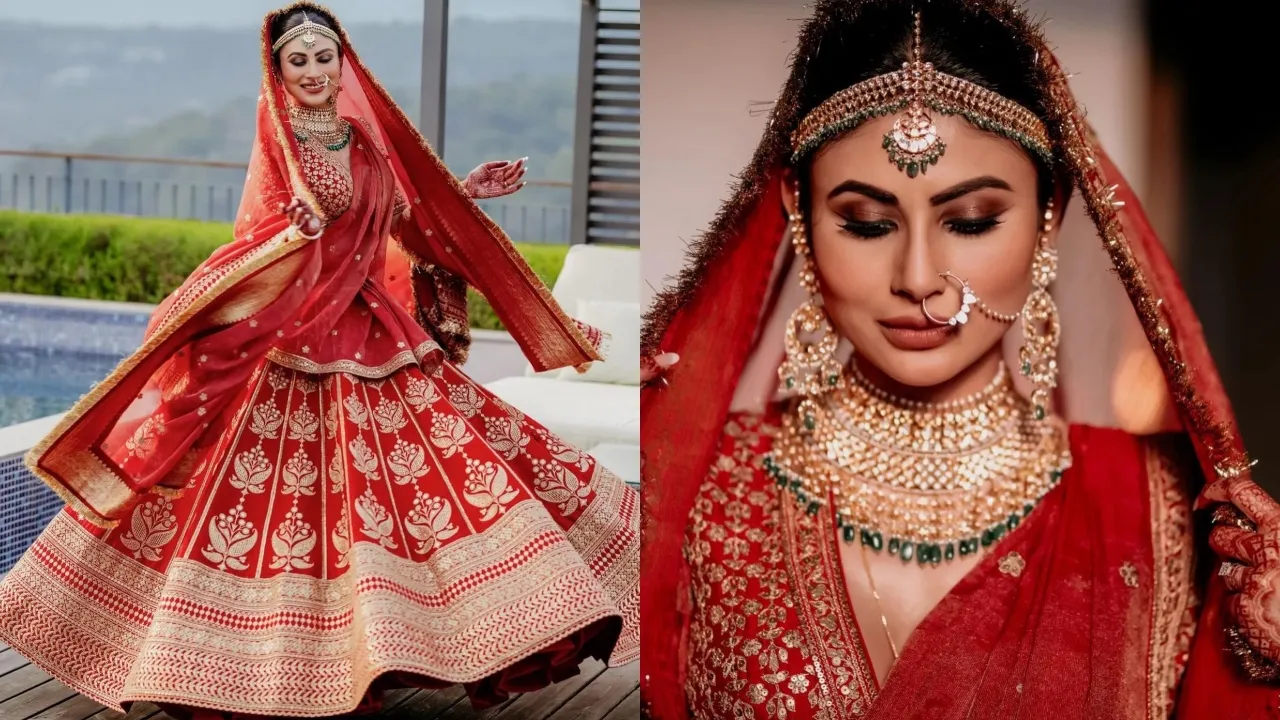 When it comes to fashion inspiration, Bollywood has always been a trendsetter. From red carpets to weddings, Bollywood divas have managed to captivate us with their stunning outfits. One particular trend that stands out is the choice of red lehngas on their wedding day. In this article, we will explore the bridal looks of some Bollywood actresses who chose to wear red lehngas, leaving us in awe and setting new fashion goals.
Red is the Color of Prosperity and Love in Indian Weddings
Red is considered to be an auspicious color in Indian culture and is often worn at weddings. Many brides prefer to wear a red lehenga on their wedding day as it symbolizes love and commitment. Bollywood actresses are no exception to this trend and have often been seen wearing red lehengas on their wedding day.
Some of the most popular Bollywood actresses like Katrina Kaif, Priyanka Chopra, Mouni Roy, and Sonam Kapoor have opted for red lehengas on their big day. Let's have a look:
1. Katrina Kaif - The Breathtaking Beauty
Let's talk about the stunning bollywood actresses who chose to wear red lehngas on their wedding day! First up, we have the gorgeous Katrina Kaif who looked absolutely breathtaking in a traditional red lehnga with intricate gold embroidery. The way she carried herself with such grace and elegance is something that will always be remembered. Her wedding attire was truly a sight to behold and it left everyone in awe.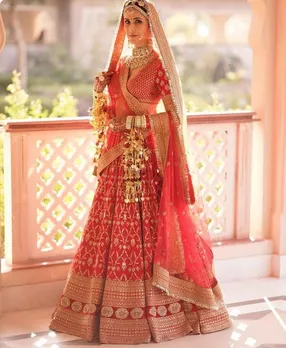 2. Mouni Roy - The Epitome of Charm
Next on the list is the ever so talented Mouni Roy who also opted for a red lehnga on her special day. Her lehnga had beautiful golden detailing which added an extra element of charm to her overall look. It's no surprise that Mouni is a fashion icon in the industry and her wedding outfit was nothing short of perfection.
3. Priyanka Chopra - The International Superstar
Now let's talk about the international superstar, Priyanka Chopra, who wore a stunning red lehnga on her wedding day. The intricately designed lehnga had traditional motifs and embroidery which added a touch of sophistication to her look. Priyanka truly looked like a queen on her special day and it's safe to say that she nailed the traditional Indian bride look.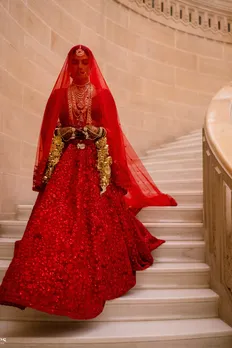 4. Sonam Kapoor - The Stylish Diva

Last but not least, we have the ever so stylish Sonam Kapoor who also chose to wear a beautiful red lehnga on her wedding day. Her lehnga was designed by Anuradha Vakil and had intricate gold embroidery and zari work. The way Sonam carried herself in that lehnga was truly remarkable and it's safe to say that she looked like an absolute dream come true. 
Red Lehenga Delight
Bollywood divas like Katrina Kaif, Priyanka Chopra, Mouni Roy and Sonam Kapoor have set major fashion goals with their bridal looks. Their choice of wearing red lehengas on their big day has inspired many brides-to-be to opt for this traditional yet timeless attire.
These bollywood actresses have truly set the bar high when it comes to wedding fashion. Their stunning red lehngas are still talked about to this day and it's safe to say that they have left an everlasting impression on us all.
Conclusion
Bollywood divas have always been trendsetters in the world of fashion. When it comes to their wedding day, they choose to embrace tradition and showcase their beauty in red lehngas. From Katrina Kaif's breathtaking beauty to Mouni Roy's charm, Priyanka Chopra's international flair, and Sonam Kapoor's impeccable style, these Bollywood actresses have redefined bridal fashion with their choice of red lehngas. Whether you're a bride-to-be or simply seeking fashion inspiration, these divas have set the bar high and left an indelible mark on the world of wedding fashion. Embrace the elegance and grace of a red lehnga and make your special day truly unforgettable.