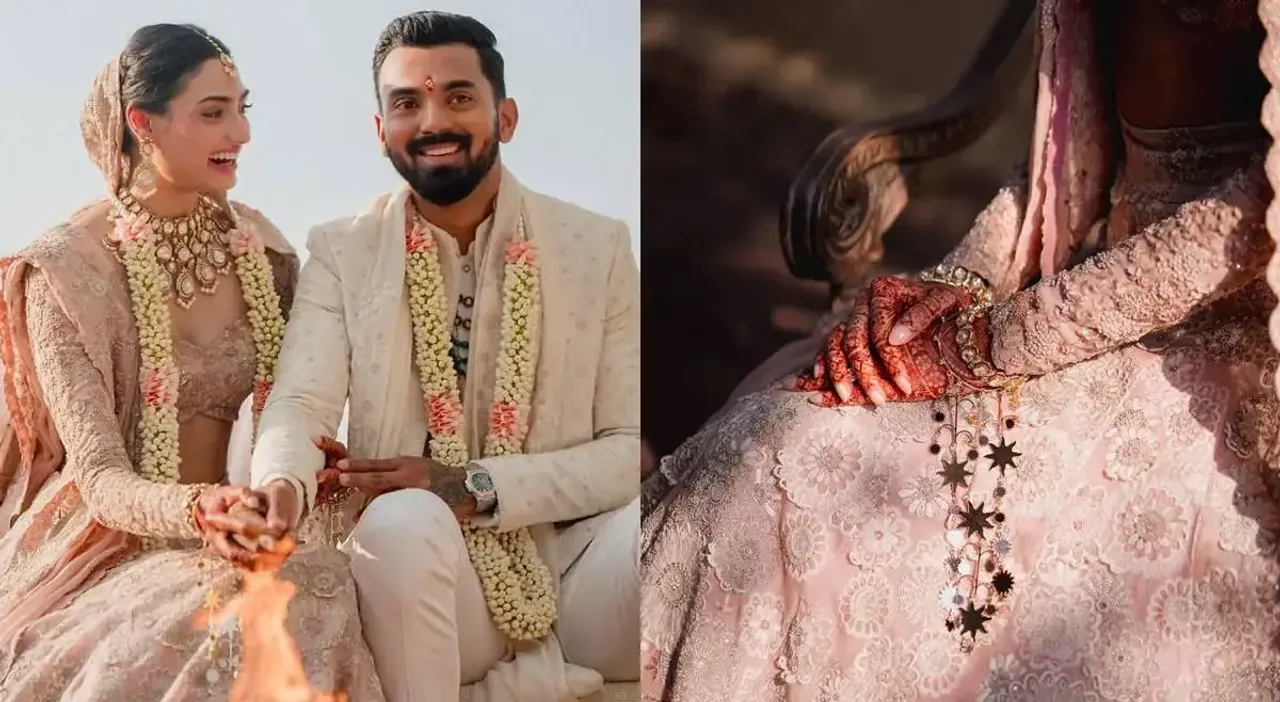 Celebrity weddings are always a source of inspiration for many young couples planning their big day. From the venue to the decor, everything about these star-studded affairs becomes a trendsetter. One such trend that has gained popularity in recent times is customised wedding kaleeras. These traditional bridal accessories not only reflect the bride's personality but also add a touch of charm to honor the love of her life. In this article, we will take a closer look at five Bollywood brides who opted for customised kaleeras on their special day.
1. Kiara Advani: A Kaleera That Speaks of Love and Mischief
Kiara Advani, known for her roles in movies like "Kabir Singh" and "Good Newwz," recently tied the knot with her long-time boyfriend, Sidharth Malhotra. Their wedding was an intimate affair filled with pastel hues and sparkle. Along with the couple's stunning visuals, Kiara's customised kaleera stole the spotlight. Her sacred bangles beautifully symbolized her love for Sidharth. The kaleera featured Sid's beloved dog, Oscar, who passed away the previous year, along with elements representing their favorite travel destination, Rome. It was a testament to their love and mischief.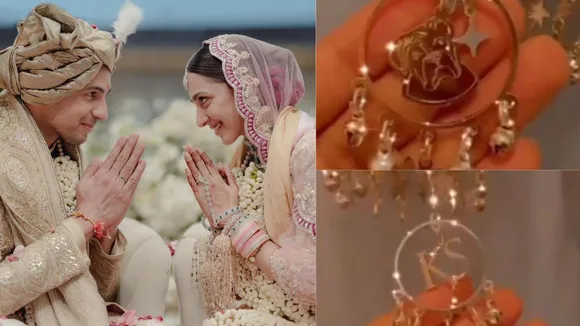 2. Athiya Shetty: Sanskrit Vows Engraved on Kaleeras
Athiya Shetty, an actress known for her roles in movies like "Hero" and "Mubarakan," had a dreamy wedding with cricketer KL Rahul. The couple exchanged vows in their Khandala home, creating a magical ambiance. Athiya's kaleeras were customised by designer Mrinalini Chandra and showcased meaningful Sanskrit vows. Mrinalini shared that these kaliras represented the essence of a relationship, encompassing love, respect, joy, calmness, and peace. The tiny handcrafted sunflowers dancing around sunshine symbolized the joyous union of the happy couple.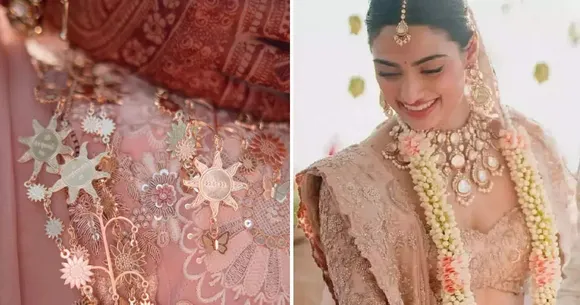 3. Alia Bhatt: Dainty Kaleeras Reflecting Love and Infinity
Alia Bhatt, a talented actress known for her roles in movies like "Raazi" and "Gully Boy," got married to fellow actor Ranbir Kapoor in an intimate ceremony at their Bandra home. The couple exuded elegance on their big day, and Alia's customised kaleera added a personal touch to her bridal ensemble. Her delicate bangles were adorned with motifs representing clouds, waves, stars, sunflowers, doves of love, and Ranbir's favorite symbol, the infinity sign. Each element showcased their unique love story.

4. Katrina Kaif: Engraved Messages and Personal Symbols
Katrina Kaif, a popular Bollywood actress, married actor Vicky Kaushal in 2021. Her wedding kaleera was one-of-a-kind, featuring engraved messages on coins. The messages were from their loved ones and included references to inside jokes and personal symbols. Designer Mrinalini Chandra shared her amusement at the thoughtfulness and history embedded in the kaleera. It had an "OM" symbol, a mention of their special nickname for each other, and even a reference to a cartoon character. The kaleera was a beautiful representation of their unique love story.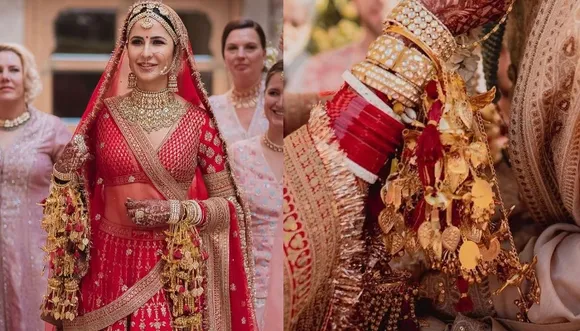 5. Priyanka Chopra: A Love Story Kaleera
Priyanka Chopra, an internationally acclaimed actress and former Miss World, tied the knot with American singer Nick Jonas in a grand wedding ceremony. Priyanka's kaleeras, designed by a talented artist, showcased her love story with Nick. The designer crafted a series of questions and answers for the couple, incorporating them into the kaleera as beautiful motifs.The joy of seeing their love story come to life through these personalized details was truly magical and added an extra touch of elegance to their wedding festivities.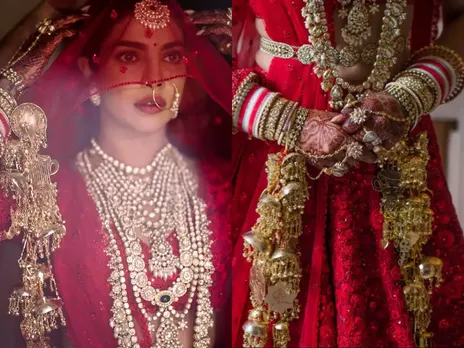 These Bollywood brides have truly showcased the beauty and significance of customized wedding kaleeras. These delicate ornaments serve as a reflection of personal style and love, capturing the essence of each couple's unique journey. By infusing symbolism and personal touches, these kaleeras elevate the wedding ensemble, making it a cherished memory for years to come.
Conclusion
Customized wedding kaleeras have become a significant trend embraced by Bollywood brides. These delicate ornaments not only reflect personal style but also add sentimental value to the bridal ensemble. By infusing symbolism, personal touches, and elements of the couple's love story, customized kaleeras become a cherished keepsake, reminding them of their special day. If you're planning your wedding, consider opting for personalized kaleeras to make a unique statement and celebrate your love in a meaningful way. Choose the right designer who understands your vision and can bring it to life. Let your kaleeras tell your love story and become a symbol of your eternal bond.