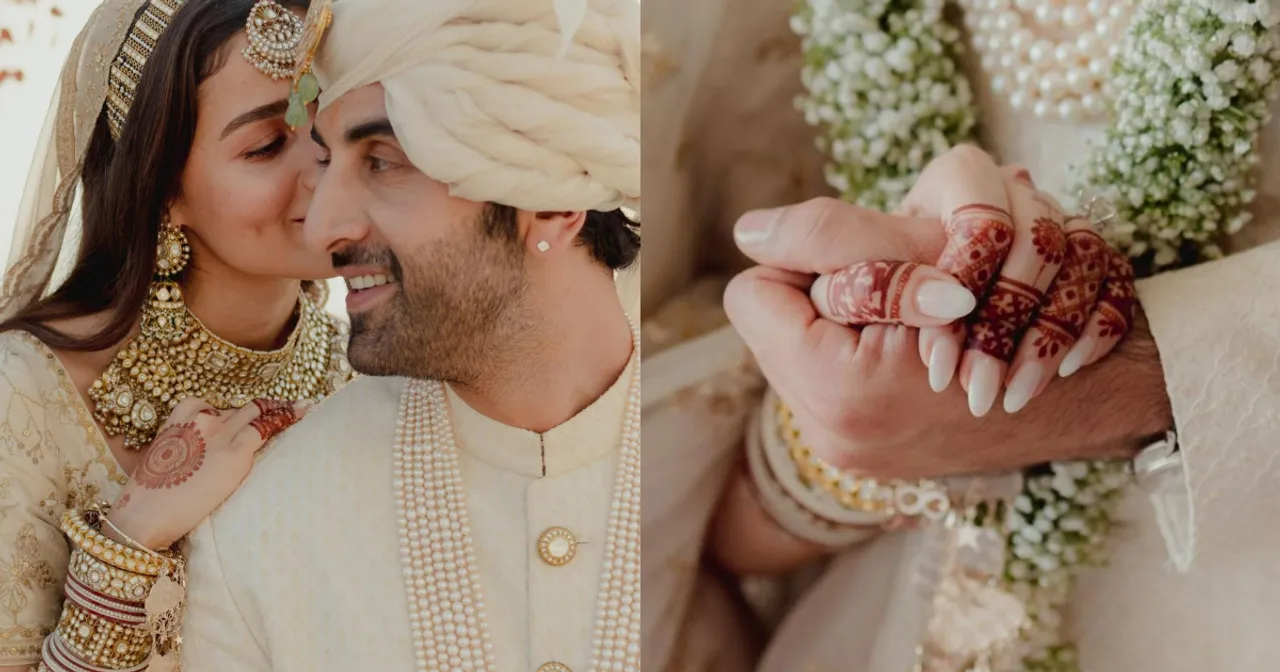 Oh my goodness, have you seen the stunning mehndi designs that Kiara Advani and Alia Bhatt flaunted on their wedding day? They were absolutely breathtaking! These Bollywood divas showed us that simplicity is the ultimate sophistication when it comes to mehndi designs. 
Kiara Advani, who tied the knot with her longtime beau earlier this year, opted for a minimalistic mehndi design that perfectly complemented her elegant bridal look. Her mehndi design featured delicate floral patterns on her hands and feet, which were beautifully accentuated by her stunning pastel pink lehenga. It was a perfect balance of simplicity and elegance that left everyone mesmerized.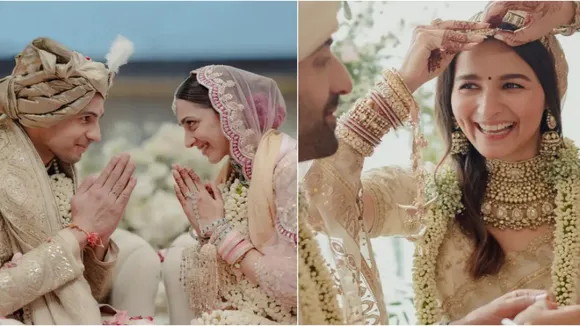 Similarly, Alia Bhatt's mehndi design was nothing short of a masterpiece. She also went for a simple yet stunning design that enhanced her natural beauty. Her mehndi had intricate patterns of leaves and flowers that looked so delicate and feminine. The minimalistic design went well with her pastel-hued lehenga and made her look like a true ethereal goddess. 
What's truly amazing about these actresses is that they opted for sweet and simple mehndi designs instead of going for something too elaborate or over-the-top.
They proved that sometimes less is more, and simplicity can be just as beautiful as intricacy. Their mehndi designs were not only trendy but also timeless, making them perfect for any bride who wants to keep it simple yet stunning. 
Kiara Advani and Alia Bhatt's mehndi designs were a true representation of their beauty and style. They showed us that sometimes the simplest things can make the biggest impact. So, if you're getting married or attending a wedding soon, take some inspiration from these Bollywood divas and opt for a sweet and simple mehndi design that will leave everyone in awe.