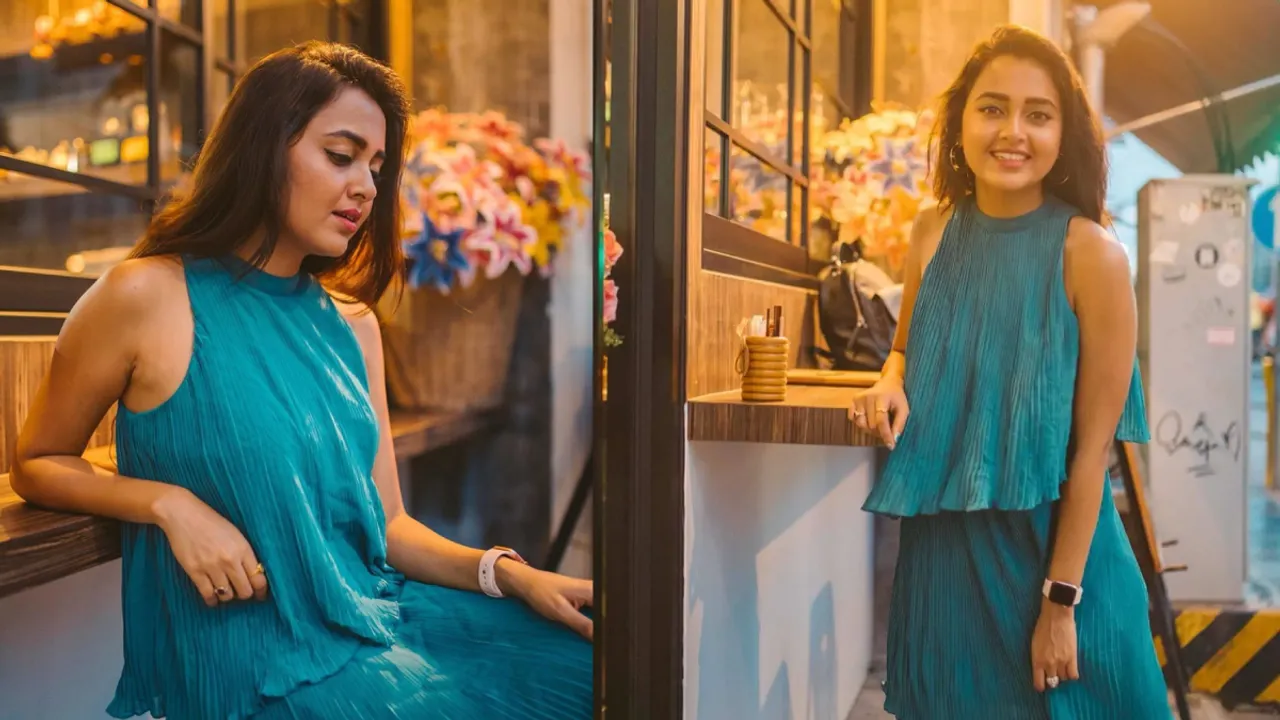 Tejasswi Prakash, the popular actress from Bigg Boss 15, has captivated audiences not only with her game strategies but also with her impeccable sense of fashion. Known for her light and elegant style, Tejasswi has become a fashion icon for millions of fans. Whether it's her outfits on-screen or off-screen, she never fails to impress with her unique fashion choices. In this article, we will explore 5 ways Tejasswi Prakash keeps her fashion light and elegant, and learn some valuable style lessons from her.
1. Royal Blue Skirt
One of Tejasswi Prakash's standout looks is a royal blue co-ord set, consisting of a top and skirt. The interlinked strap adds a unique touch to the ensemble. The fabric of the outfit has a regal look and texture, adorned with dazzling embellishments. Tejasswi Prakash completes the look with a plunging neckline and flowing hair. The addition of silver danglers in her hair adds a touch of sparkle.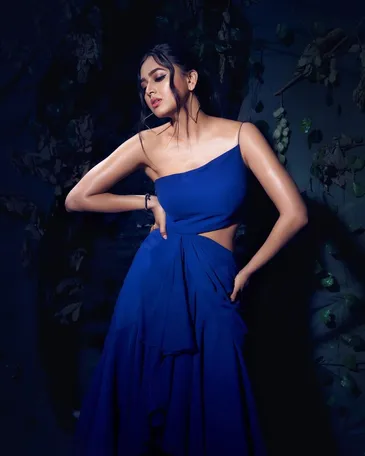 2. The Timeless Elegance of Black Sarees
Tejasswi Prakash knows how to make a statement with a classic black saree. She exudes grace and charm in this traditional Indian attire. Tejasswi's black saree showcases her connection with her Indian roots. She chose to tie her hair in a loose knot, adding an element of sophistication to her overall look. With minimal accessories and a confident smile, she effortlessly carries off the black saree, proving that simplicity is the key to elegance.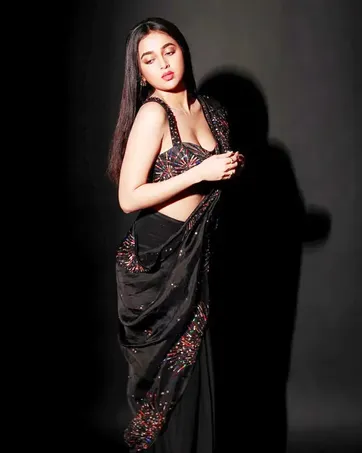 3. Sparkling in Sequin Co-ords
Tejasswi Prakash is not afraid to shine in sequins. She shows us how to rock sequin co-ord sets with style and panache. In one of her looks, Tejasswi wore a sequin tube top paired with sequin joggers. The Bun adds a touch of glamour to the outfit, and her confidence shines through in every pose. This ensemble proves that sequins can be worn in a casual and trendy way, without overpowering the overall look.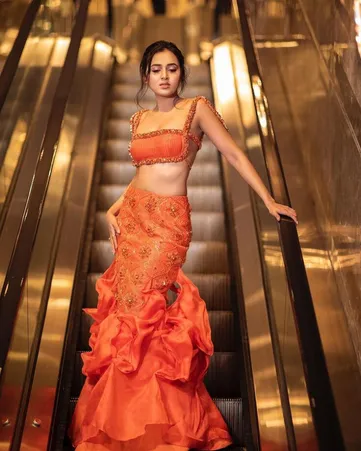 4. Embracing Co-ord Sets for a Royal Look
One of the signature style elements in Tejasswi Prakash's wardrobe is co-ord sets. She effortlessly pulls off this trend, giving her a regal and sophisticated appearance. In one instance, Tejasswi was seen wearing a co-ord set consisting of a top and a skirt. The Grey Satin color, combined with intricate embellishments, made her look like a true queen. The plunging neckline added a touch of allure to the ensemble. Tejasswi completed the look by leaving her hair open and accessorizing with silver danglers. This outfit showcases her ability to choose coordinated pieces that create a cohesive and stylish look.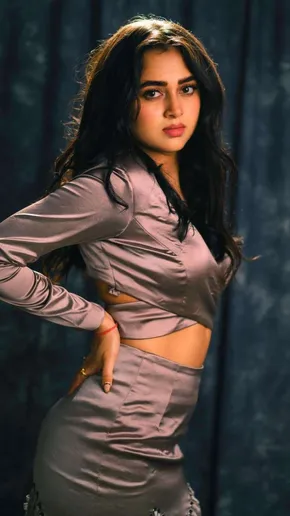 5. All-Black Strappy Crop Top with Denim Jacket
Tejasswi Prakash looks absolutely stunning in her ensemble, rocking an all-black strappy crop top that accentuates her figure with a corseted waist and a plunging neckline. With minimal makeup and captivating eyes, she completes the look by pairing it with a stylish blue denim jacket.




Conclusion
Tejasswi Prakash has established herself as a fashion influencer through her impeccable style choices. Her ability to keep her fashion light and elegant is truly admirable. Whether it's embracing co-ord sets, rocking black sarees, shining in sequin co-ords, balancing contrasting elements, or sporting sporty-chic looks, Tejasswi knows how to make a statement with her fashion choices. By learning from her, we can incorporate her style tips into our own wardrobes and elevate our fashion game. So, let's take inspiration from Tejasswi Prakash and embrace light and elegant fashion in our own unique way.