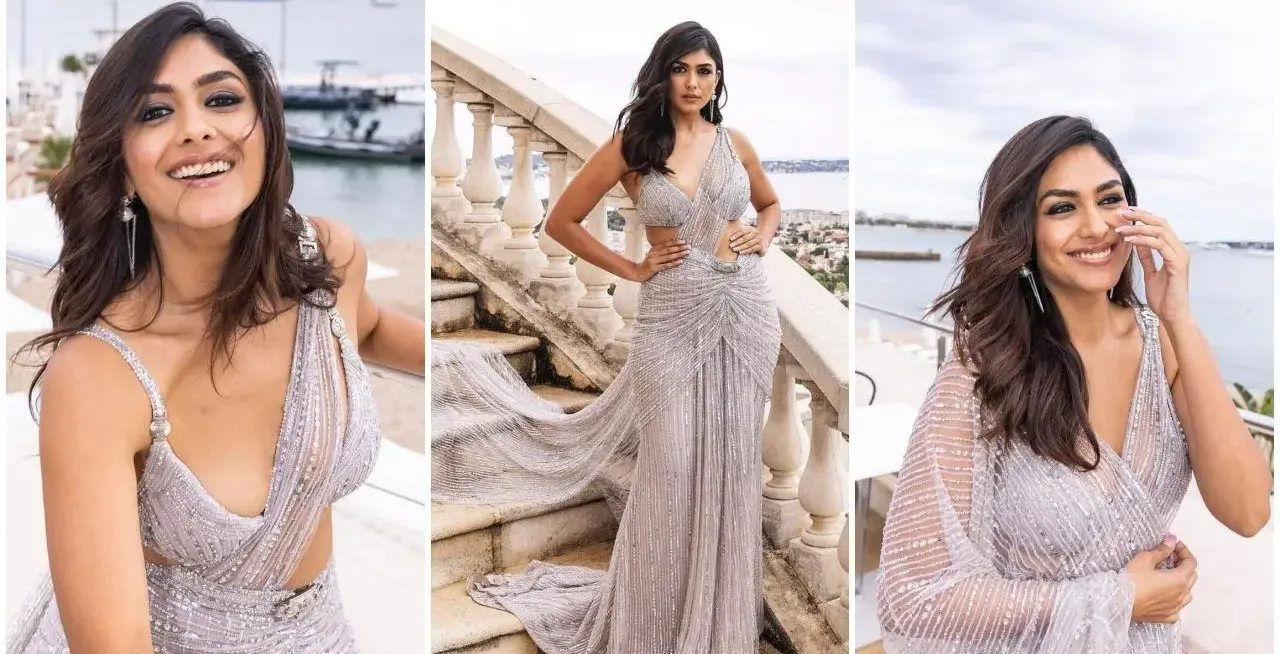 The Cannes Festival 2023 has become one of the most talked-about events in the entertainment industry. This prestigious film festival is known for its glitz and glamour, with celebrities from all over the world showcasing their fashion sense on the red carpet. One such celebrity who stole the show with her stunning appearance was Indian actress, Mrunal Thakur. She made heads turn as she graced the event in a shimmery saree, leaving everyone awestruck.
Mrunal Thakur's choice of attire was perfect for the occasion. The shimmery saree complemented her figure and highlighted her curves in all the right places. The intricate detailing on the saree added to its charm, making it stand out from the rest of the outfits on display at the Cannes Festival 2023. Her exquisite fashion sense was matched with elegant makeup and accessories that further enhanced her beauty.
Mrunal Thakur's appearance at Cannes Festival 2023 was not only breathtaking but also inspiring for many young women across the world. Her confidence and poise were evident as she walked down the red carpet, exuding grace and charm. Her choice of traditional Indian attire was a bold statement, showcasing the rich culture and heritage of India to a global audience.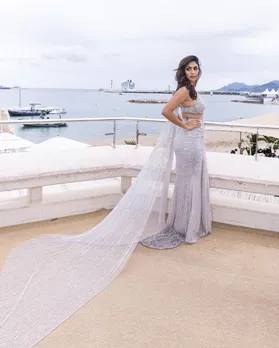 Mrunal Thakur's stunning appearance in a shimmery saree at Cannes Festival 2023 has created waves in the fashion industry. Her bold and beautiful fashion statement has become an inspiration for many young women across the world. The Cannes Festival is not just about showcasing films but also about celebrating fashion and style. And Mrunal Thakur's appearance has certainly set the stage for a new trend in fashion that is bound to make heads turn in the future.