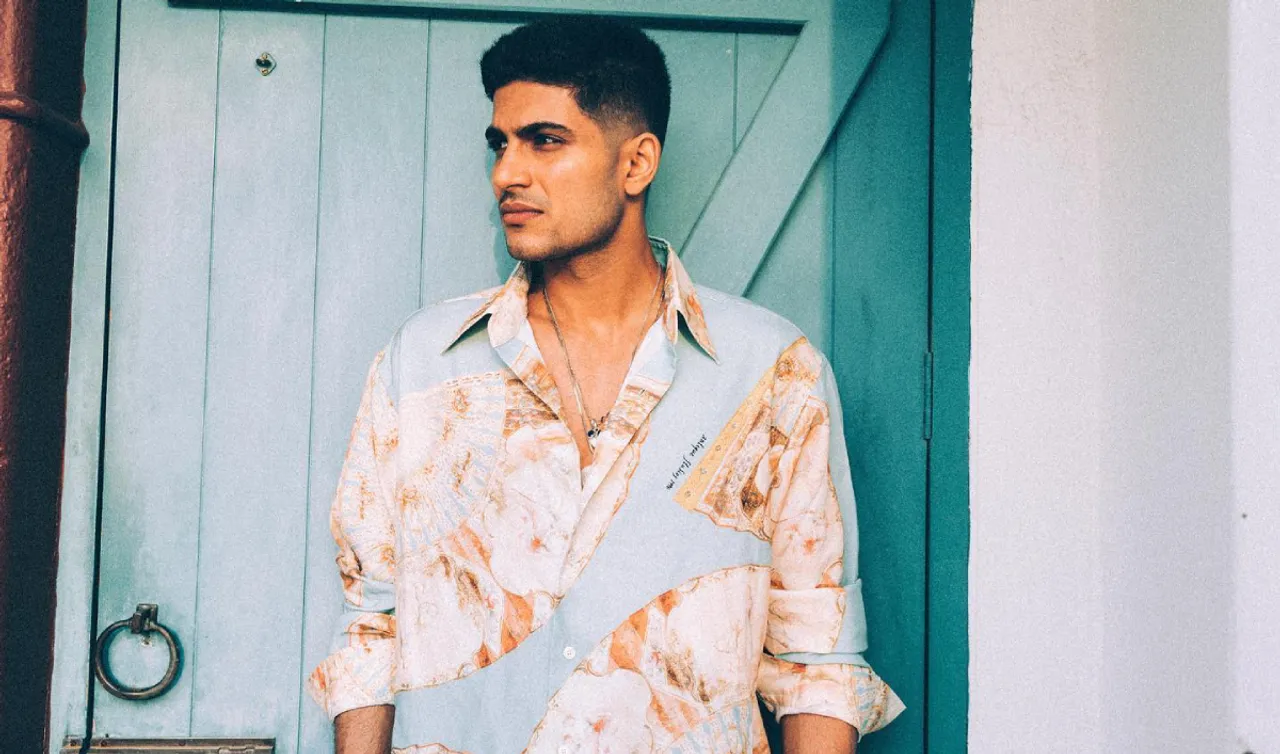 Shubman Gill, the talented Indian batsman, has been making waves not only on the cricket field but also in the fashion world. With his impeccable sense of style and a knack for pulling off unique looks, Gill has become a fashion icon for many. In this article, we will explore five instances where Shubman Gill hit a century on the fashion fields, showcasing his fashion-forward choices and inspiring style.
Shubman Gill recent insta post
Shubman Gill, a highly admired cricketer, recently shared a captivating image on his social media platform. The picture showcases him donning an elegant purple shirt adorned with beautiful black tree patterns. His appearance in the photo is truly remarkable, exuding a sense of charm and charisma that can effortlessly captivate anyone's heart. It is apparent that Gill's fashion choices, characterized by vibrant colors and unique accessories, truly reflect his adventurous spirit while maintaining a remarkable sense of elegance in every situation.



Shubman Gill in Sky Blue Shirt
Shubman Gill looked absolutely stunning as he confidently sported a sky blue shirt adorned with beautifully printed large-sized flowers. His impeccable fashion sense pushed boundaries and showcased his incredible handsomeness. Complementing the shirt, he paired it with stylish white pants, further elevating his unique fashion choices.



Black Velvet Shirt For A Date Night
When it comes to date nights, Shubman Gill knows how to make a lasting impression. He has been spotted wearing a black velvet shirt, exuding understated glamour and sophistication. This classic piece adds a touch of elegance to his overall look, while still maintaining a sense of edginess. Gill often styles the velvet shirt with a stack of lockets and a beaded bracelet, adding an element of edge to his ensemble.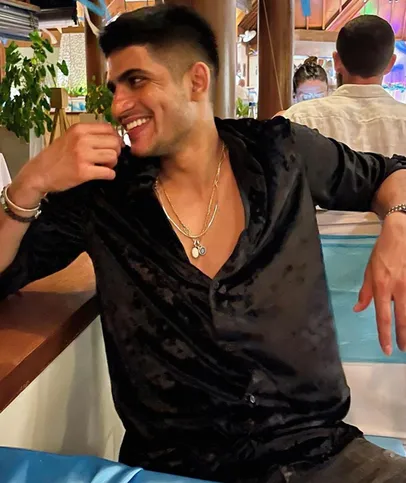 Open Bow Tie FTW
Shubman Gill proves that a bow tie doesn't always have to be worn in a traditional manner. He has been seen sporting an open bow tie, adding a contemporary twist to his formal attire. This unconventional style choice showcases his boldness and willingness to experiment with fashion. Paired with a silk cumberbund (belt), Gill's open bow tie look elevates his style game to new heights, making a statement wherever he goes.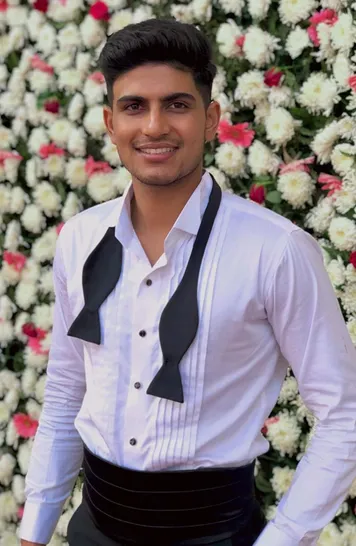 Bucket Hat + Sleek Sunglasses = Vacation Swag On
When it's time to unwind and relax on a vacation, Shubman Gill knows how to bring his A-game. He effortlessly combines a bucket hat with sleek sunglasses, creating the perfect vacation swag. This playful and trendy combination adds a touch of personality to his look, while also providing protection from the sun. Gill's choice of vibrant colors and quirky accessories reflects his adventurous spirit and his ability to stay stylish in any setting.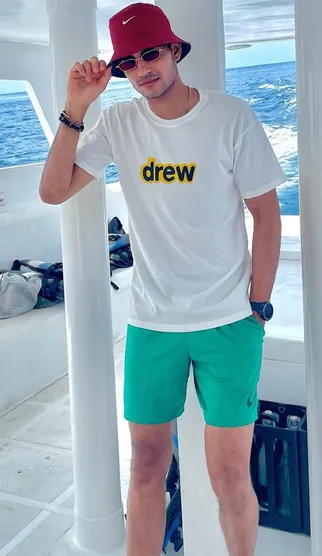 All Black With An Element Of Pop
An all-black look is a fail-safe way to create a sophisticated and put-together ensemble, but Shubman Gill takes it a step further by adding an element of pop. He cleverly integrates a T-shirt featuring a neon green teddy bear, breaking the monotony of black and injecting a burst of color into his outfit. This bold choice showcases Gill's ability to balance classic and daring elements, creating a unique and eye-catching look.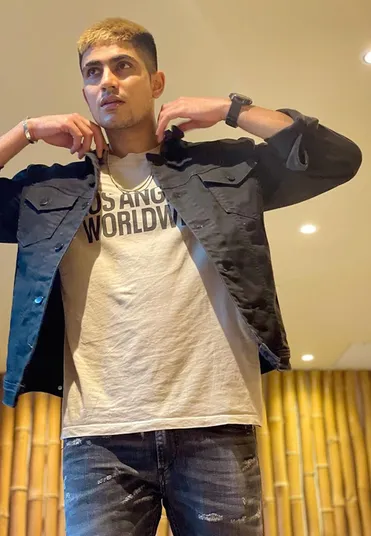 Conclusion
Shubman Gill's fashion choices are a testament to his impeccable sense of style and his willingness to push boundaries. Whether it's rocking a trucker jacket for an off-duty look or adding an element of pop to an all-black ensemble, Gill consistently hits a century on the fashion fields. By showcasing his fashion-forward choices, he inspires others to experiment with their own style and embrace their unique fashion sense. Shubman Gill is not only a talented cricketer but also a true fashion icon in the making.