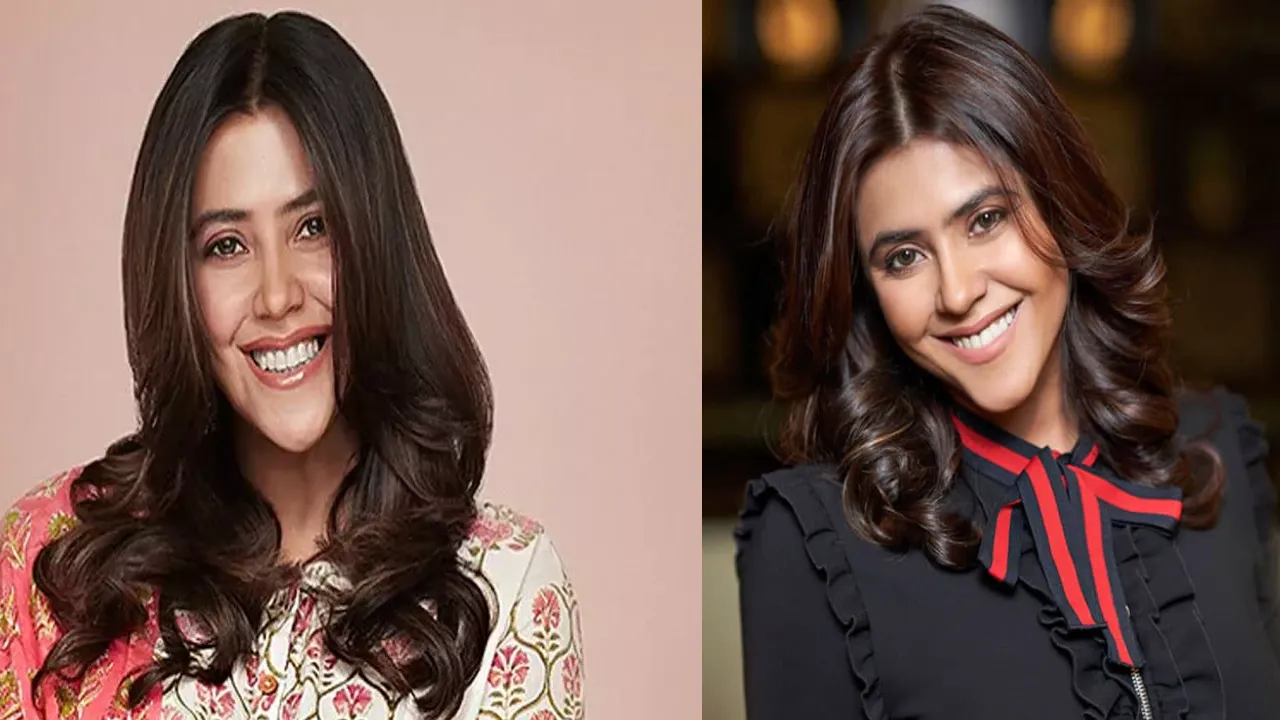 In a momentous occasion at the 51st International Emmy Awards, the Indian television industry witnessed a historic achievement as Ekta Kapoor, the trailblazing creative force behind numerous successful shows, was honored with the prestigious International Emmy Directorate Award. This recognition not only celebrates Kapoor's impactful contributions to the world of television and storytelling but also highlights the richness and diversity of India's creative landscape. In this article, we will delve into the significance of Kapoor's achievement, her profound impact on Indian television, and her commitment to using her voice for the greater good.
Ekta Kapoor: A Pioneer in Indian Television
Ekta Kapoor's name is synonymous with revolutionizing Indian television. As the Joint Managing Director and Creative Director of Balaji Telefilms, she has spearheaded the production of numerous groundbreaking shows that have captivated audiences across the nation. Kapoor's creative vision and ability to connect with viewers on an emotional level have played a pivotal role in shaping the Indian television industry.
The International Emmy Directorate Award: A Momentous Recognition
The International Emmy Directorate Award, presented at the 51st International Emmy Awards, is a prestigious honor bestowed upon individuals who have made a significant impact on the global television landscape. This recognition serves as a testament to Kapoor's relentless pursuit of excellence and her unwavering commitment to storytelling.
Ekta Kapoor's Emotional Acceptance Speech
Draped in a resplendent light orange-colored embellished outfit, Ekta Kapoor stood on the stage, holding the emblematic Emmy in her hand. Overwhelmed with emotion, she dedicated the achievement to her homeland, expressing, "This is for you, India. We are bringing home your Emmy." Kapoor's heartfelt words resonated with the audience, showcasing her deep-rooted love and pride for her country.
Art, Writing, and Storytelling: A Profound Impact
In her acceptance speech, Kapoor reflected on the profound impact of art, writing, and storytelling, emphasizing their ability to shape perceptions and evoke emotions. She acknowledged that these mediums have a far bigger impact than they are often given credit for, emphasizing the power they hold in bringing diverse voices to the forefront.
A Sense of Responsibility: Using Her Voice for the Greater Good
The global recognition received by Ekta Kapoor at the International Emmy Awards has instilled a sense of responsibility within her. Kapoor believes in leveraging her influence and platform to shed light on the stories of those who are often marginalized and unheard. She is committed to using her voice for the greater good, amplifying the voices of those who may not have the opportunity to tell their own stories.
Journey to the International Emmy Directorate Award
The journey leading to this remarkable achievement began in August when Ekta Kapoor first shared the news of her nomination. Overflowing with humility and exhilaration, she acknowledged the award's special place in her heart, symbolizing a journey that goes beyond professional accomplishments. Representing her nation on the global stage through this esteemed platform, Kapoor considers it an honor beyond words.
Ekta Kapoor's Impact on Indian Television
Ekta Kapoor's contributions to Indian television are nothing short of extraordinary. Her innovative storytelling techniques, coupled with her ability to connect with the audience, have transformed the landscape of Indian television. From iconic daily soaps to gripping web series, Kapoor has successfully ventured into various genres, captivating viewers across generations.
Balaji Telefilms: A Powerhouse of Creativity
As the Creative Director of Balaji Telefilms, Ekta Kapoor has fostered a creative powerhouse that continues to churn out compelling content. From launching the immensely popular show "Kyunki Saas Bhi Kabhi Bahu Thi" to producing critically acclaimed web series like "The Test Case" and "Broken But Beautiful," Kapoor's production house has become synonymous with quality storytelling.
Ekta Kapoor's Vision: Breaking Stereotypes and Empowering Women
One of the hallmarks of Ekta Kapoor's work is her commitment to breaking stereotypes and empowering women. Through her shows, she has presented strong female protagonists who challenge societal norms and inspire millions of viewers. Kapoor's narratives focus on themes of resilience, empowerment, and the celebration of individuality.
The International Emmy Directorate Award: A Triumph for Indian Television
Ekta Kapoor's recognition at the International Emmy Awards not only celebrates her individual achievements but also signifies a triumph for Indian television as a whole. The honor highlights the immense talent and creativity present within the industry, showcasing the global impact of Indian storytelling.
Conclusion
Ekta Kapoor's remarkable journey in the Indian television industry culminated in her receiving the International Emmy Directorate Award. This momentous recognition serves as a testament to her unparalleled contributions, creative vision, and dedication to storytelling. Kapoor's ability to connect with audiences on a profound level has transformed the Indian television landscape. As she continues to use her platform to empower voices and break stereotypes, Kapoor's impact will undoubtedly reverberate for years to come.