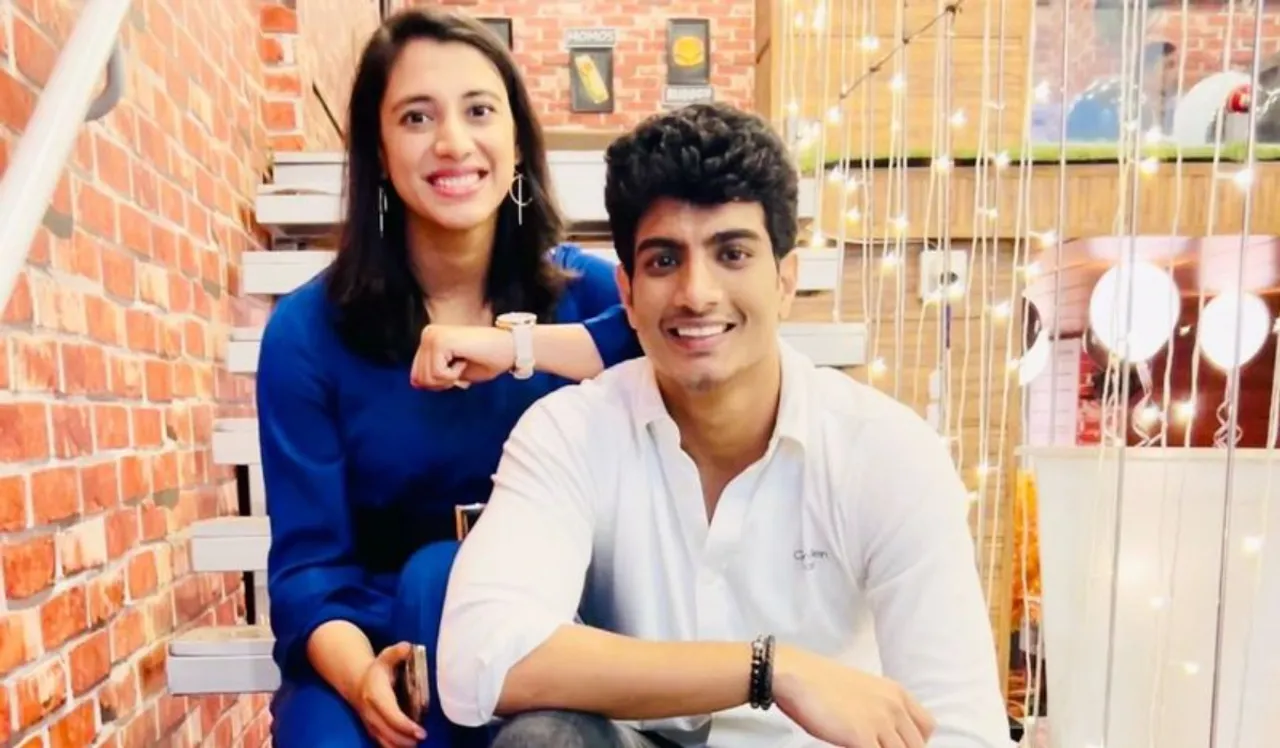 Smriti Mandhana, a talented Indian cricketer who has been making waves in the world of cricket, has been rumoured to be dating Palaash Muchhal, the brother of famous Bollywood singer Palak Muchhal. While there has been no official confirmation of their relationship, the duo has been spotted together on several occasions, and their social media posts have given rise to speculations that they are indeed a couple. Smriti, who is known for her incredible batting skills, has been ranked among the top 10 athletes in the world and has played a significant role in India's success in the world of cricket.
Despite being in the limelight, Smriti Mandhana has always maintained a low profile when it comes to her personal life. The cricketer has never spoken publicly about her relationship with Palaash Muchhal, and neither has Palaash. However, the two have been spotted together several times, and their social media posts suggest that they share a close bond. The SM tattoo on Palaash's arm is also seen as evidence of their relationship.
It is not uncommon for celebrities to keep their personal lives private, and Smriti Mandhana is no exception. As a public figure, she is constantly under the media's gaze, and her every move is scrutinised by fans and followers alike. However, she has always maintained a dignified stance when it comes to her personal life and has never let rumours or speculations affect her career or reputation. Her focus has always been on her game, and she has worked hard to establish herself as one of the best cricketers in the world.
Smriti Mandhana's alleged relationship with Palaash Muchhal has been making headlines for some time now. While there has been no official confirmation from either party, fans and followers continue to speculate about their relationship. Regardless of their relationship status, Smriti's talent on the cricket field remains undeniable, and she continues to inspire young girls across the country to pursue their dreams and break gender stereotypes.