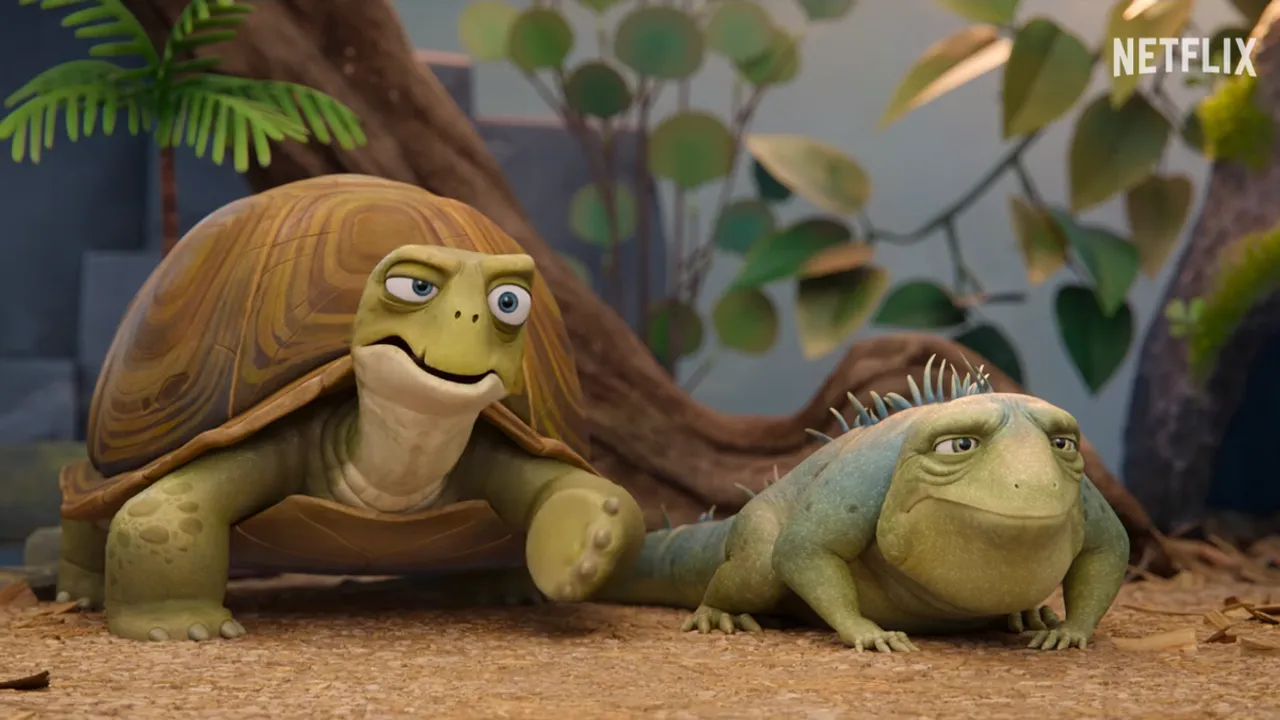 Netflix has recently released the trailer for its upcoming animated comedy movie, Leo. Directed by Robert Smigel, Robert Marianetti, and David Wachtenheim, this highly anticipated film stars the renowned actor Adam Sandler as a 74-year-old lizard. Scheduled to premiere on November 21st, Leo promises to be a delightful and humorous adventure for audiences of all ages.
A Unique Premise: Leo's Existential Crisis
In Leo, the story revolves around the eponymous character, a lizard named Leo, who has spent his entire life as a class pet in a terrarium. Together with his turtle friend Squirtle, voiced by Bil Burr, Leo experiences an existential crisis when he realizes he only has one year left to live. This realization prompts Leo to plan an escape, longing to explore life beyond the confines of the classroom.
However, Leo's plans take an unexpected turn when he becomes entangled in the problems faced by his anxious students, including dealing with a particularly mean substitute teacher. As the plot unfolds, Leo's journey becomes an extraordinary and unconventional bucket list, filled with unexpected adventures and heartwarming moments.
A Talented Voice Cast and Creative Team
Leo boasts a talented voice cast, with Adam Sandler leading the pack as the voice of Leo the lizard. Sandler's wife, Jackie, and their two daughters, Sunny and Sadie, also join the cast, lending their voices to various characters in the film. Additionally, the movie features the voices of Cecily Strong, Stephanie Hsu, and Jason Alexander, adding depth and charm to the already impressive ensemble.
The screenplay for Leo was written by Robert Smigel, Adam Sandler, and Paul Sado, ensuring a comedic and engaging narrative that will keep audiences entertained throughout the film. With such a creative team behind the project, viewers can expect a unique and memorable animated comedy experience.
The Anticipation for Leo's Release
The release of the Leo trailer has generated significant buzz and excitement among fans of animated films and Adam Sandler's work. The combination of Sandler's comedic genius and the imaginative premise of the movie has garnered attention from both young and adult audiences alike.
The trailer showcases the vibrant and visually stunning animation, highlighting the charming character designs and the lively world in which Leo and his friends reside. With its witty dialogue and heartfelt moments, the trailer promises a movie that will captivate viewers and leave them eagerly anticipating its release.
A Reunion of Talent: Vijay and Lokesh Kanagaraj
In addition to the anticipation for Leo, another movie generating excitement is the much-awaited reunion of Vijay and Lokesh Kanagaraj. The trailer for their new film has also captured the attention of fans, with its thrilling and action-packed sequences.
Critical Acclaim for Adam Sandler's Previous Work
Adam Sandler, known for his versatile acting skills and comedic timing, has received critical acclaim for his performances in previous movies. His ability to seamlessly transition between comedic and dramatic roles has solidified his position as one of Hollywood's most talented actors.
In light of this, it comes as no surprise that Sandler's involvement in Leo has piqued the interest of both fans and critics alike. His portrayal of the 74-year-old lizard showcases his ability to bring characters to life, infusing them with humor and depth.
Conclusion
With its unique premise, talented voice cast, and the comedic prowess of Adam Sandler, Leo promises to be an animated comedy that will leave audiences entertained and uplifted. The anticipation surrounding its release is a testament to the creative team's ability to craft an engaging and enjoyable film.
Mark your calendars for November 21st, when Leo will make its debut on Netflix. Prepare to embark on a delightful adventure with Leo the lizard and his friends as they navigate life, friendship, and the pursuit of happiness. This animated comedy is sure to bring laughter and joy to viewers of all ages. So, get ready to join Leo on his extraordinary journey outside the terrarium!