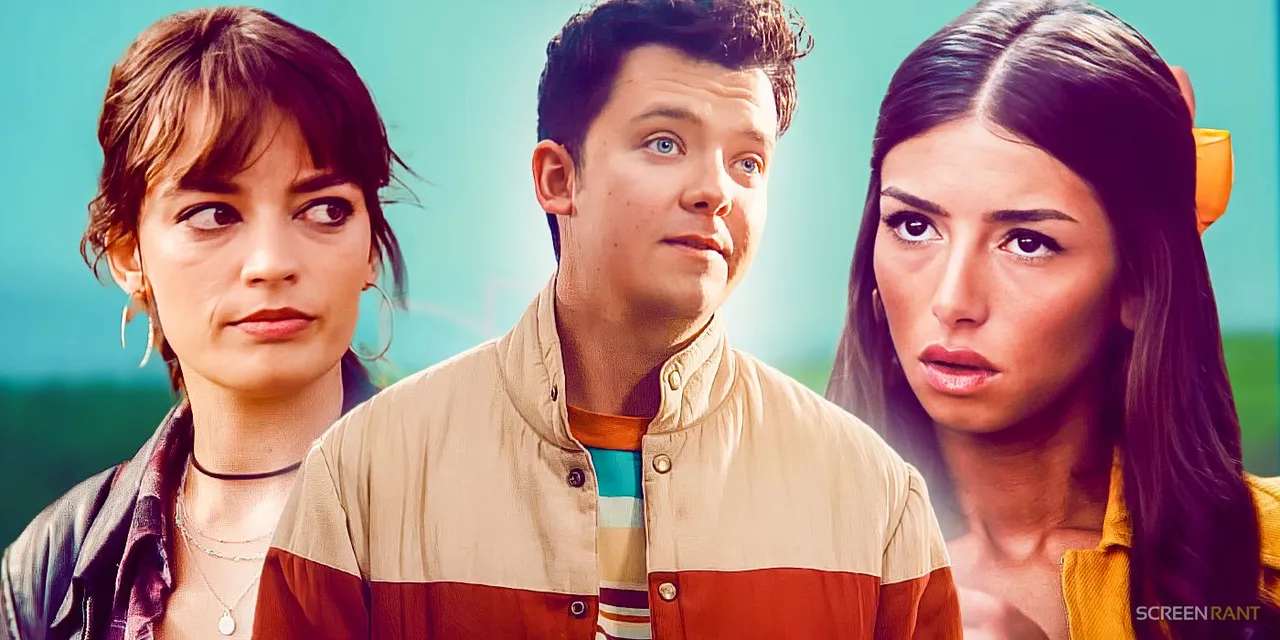 The much-anticipated fourth and final season of Netflix's hit dramedy, Sex Education, is set to premiere on September 21. Fans of the show are eagerly awaiting the return of their favorite characters and the resolution of long-standing relationship dramas. In this article, we'll dive into the details of what to expect from Sex Education Season 4, from the new setting to the challenges faced by the characters. Let's get started!
A New Chapter at Cavendish Sixth Form College
In Season 4, the story expands beyond Moordale Secondary School as Otis Milburn (played by Asa Butterfield) and his best friend Eric Effiong (portrayed by Ncuti Gatwa) embark on a new chapter at Cavendish Sixth Form College. This transition brings fresh challenges and opportunities for both characters as they navigate their way through unfamiliar territory. As they leave behind the familiar halls of Moordale, viewers can expect to see new friendships, rivalries, and of course, more awkward yet endearing encounters.
Navigating Long-Distance Relationships
One of the central themes of Sex Education Season 4 revolves around the challenges of maintaining a long-distance relationship. Otis and Maeve (portrayed by Emma Mackey) find themselves in this predicament as they navigate the trials and tribulations of dating while physically apart. The trailer hints at the struggles they face, but will their love withstand the distance? Fans will be anxiously awaiting the answer to this question as they root for the couple's happiness.
Keeping the Flame Alive via Tex
In the digital age, communication takes on a whole new dimension. For Otis and Maeve, keeping their sex life alive while being physically apart means exploring new ways to connect intimately. The trailer teases the challenges they encounter as they attempt to maintain the spark through text messages. This aspect of their relationship adds a modern twist to the show and reflects the realities faced by many couples in today's world.
Jean's Journey as a Single Parent
Jean Milburn, portrayed brilliantly by Gillian Anderson, continues her journey as a single parent while also being there for her son, Otis. Season 4 delves deeper into Jean's experiences as she navigates the complexities of raising a newborn baby on her own. As a fan-favorite character, viewers will undoubtedly be invested in Jean's storyline and eagerly anticipate how she balances her personal life with her commitment to her son.
Dan Levy's Return as Maeve's Tutor
Fans of the hit show Schitt's Creek will be thrilled to see Dan Levy reprise his role as Maeve's tutor in America. Levy's character brings a fresh perspective to the show and adds another layer of complexity to the narrative. His presence in Season 4 is sure to create intriguing dynamics and contribute to the overall growth of the characters and their storylines.
Answering Relationship Status Questions
The trailer for Sex Education Season 4 promises to answer the burning relationship status questions that fans have been eagerly awaiting. Will Otis and Maeve finally find their happily ever after? What challenges will arise in Eric's new romantic endeavors? How will the other characters' relationship dynamics evolve? These questions and more will be addressed, providing closure and satisfaction for fans who have invested in the characters' love lives.
Predicting the Climax of Sex Education
Sex Education Season 4 is expected to deliver an emotionally charged climax. The first-look photos released give us a glimpse into what we can anticipate. The characters' journeys, personal growth, and the culmination of their storylines will likely lead to a finale that will leave fans both satisfied and emotional. As viewers, we can prepare ourselves for a rollercoaster ride of laughter, tears, and everything in between.
Reflecting on the Journey
Ncuti Gatwa, who portrays Eric Effiong on the show, has shared that the process of making Sex Education hasn't always been joyous. Despite the challenges faced during the creation of the series, it has become a cultural phenomenon and resonated with audiences worldwide. As we enter the final season, it's an opportune time to reflect on the impact the show has had and appreciate the talented cast and crew who brought the characters to life.
Conclusion
Sex Education Season 4 is poised to be an unforgettable conclusion to the beloved series. With new challenges, relationship dynamics, and personal growth for the characters, viewers can expect an emotionally charged and satisfying journey. As the release date approaches, fans eagerly await the chance to dive back into the world of Otis, Maeve, and their friends. So mark your calendars, gather your snacks, and get ready for the final chapter of Sex Education to unfold on September 21.