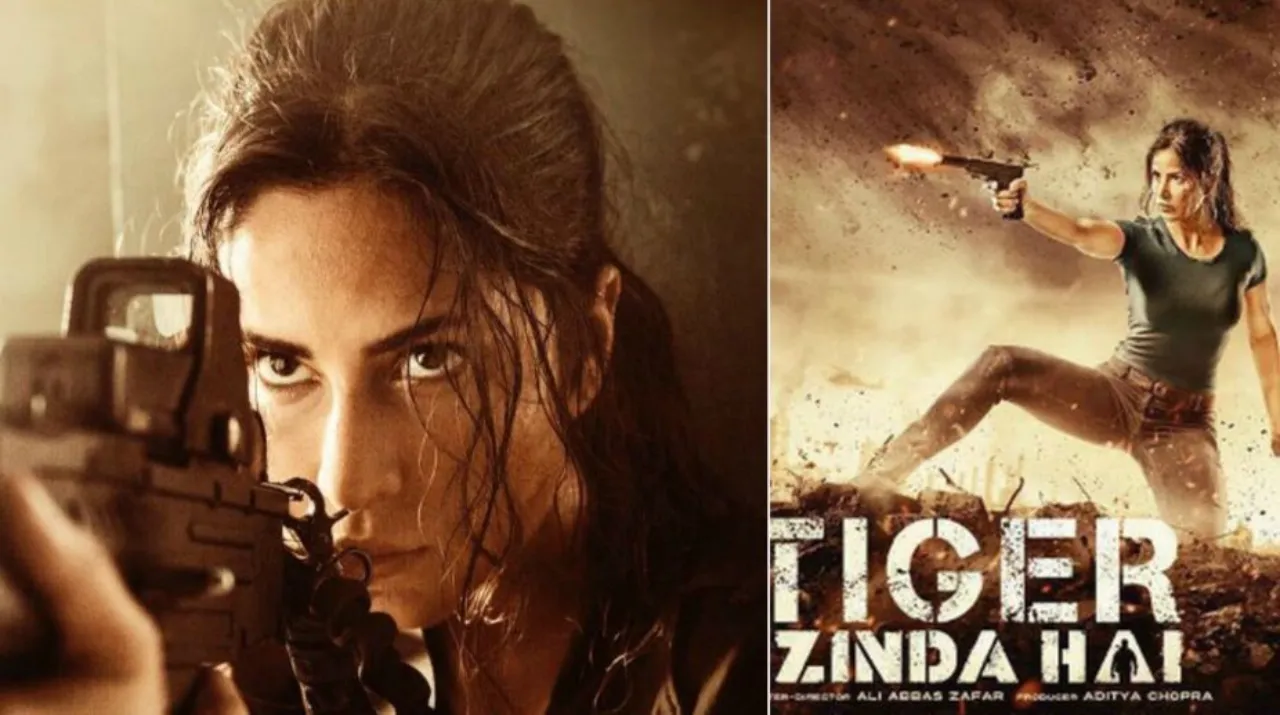 Katrina Kaif, the stunning Bollywood actress, has been captivating audiences with her mesmerizing performances and impeccable beauty. Known for her versatility and dedication, Katrina has established herself as one of the leading actresses in the industry. In a recent interview, she expressed her desire to star in a solo action film, stating that it would be a fantastic opportunity for her to showcase her talent and take on new challenges. Let's delve deeper into Katrina Kaif's journey and her aspirations to break new ground in the world of Bollywood action films.
Early Beginnings and Rise to Stardom
Katrina Kaif, born on July 16, 1983, in Hong Kong, had a multicultural upbringing. Her father is of Kashmiri descent, while her mother is British. She began her modeling career at a young age and soon caught the attention of filmmakers in India. In 2003, she made her Bollywood debut in the film "Boom," which received mixed reviews. However, it was her role in the critically acclaimed movie "Maine Pyaar Kyun Kiya?" in 2005 that brought her into the limelight.
A Versatile Actress
Over the years, Katrina Kaif has showcased her versatility through a wide range of roles. From romantic dramas to comedy films, she has effortlessly portrayed various characters, leaving a lasting impact on the audience. Her performances in movies like "Namastey London," "Ek Tha Tiger," and "Jab Tak Hai Jaan" have been highly appreciated by both critics and fans. With her flawless dance moves and natural acting skills, she has become a favorite among filmmakers and audiences alike.
Embracing the Action Genre
While Katrina Kaif has excelled in different genres, she has expressed a keen interest in exploring the action genre further. In her recent interview, she mentioned that she finds action sequences thrilling and enjoys the physical challenges they present. With her dedication and determination, she believes she can deliver a power-packed performance in a solo action film. Katrina's desire to step into the shoes of an action hero sets her apart from many actresses in Bollywood, and fans are eagerly awaiting her venture into this exciting genre.
Preparing for the Action-packed Journey
To prepare for her desired role in a solo action film, Katrina Kaif has been working hard on her physical fitness and training. She understands the importance of being in top form to convincingly portray an action hero. From intensive gym sessions to martial arts training, she has been pushing her limits to ensure she is ready for the challenges that lie ahead. Katrina's dedication to her craft is evident in her commitment to transforming herself into a formidable action star.
Breaking Stereotypes in Bollywood
Katrina Kaif's aspiration to star in a solo action film is a testament to her determination to break stereotypes in Bollywood. Traditionally, action films have predominantly been male-dominated, with male actors taking on the lead roles. However, Katrina's desire to take center stage in an action film challenges these norms and paves the way for more opportunities for female actors in the genre. Her boldness and fearlessness in embracing unconventional roles inspire other actresses to push boundaries and explore new horizons.
Collaborations with Renowned Filmmakers
Throughout her career, Katrina Kaif has collaborated with some of the most renowned filmmakers in Bollywood. From working with Yash Raj Films to featuring in movies by Karan Johar's Dharma Productions, she has consistently chosen projects that showcase her talent and offer unique storytelling opportunities. With her remarkable screen presence and ability to bring characters to life, Katrina has proven her mettle as an actress who can captivate audiences and deliver memorable performances.
Inspiring Millions with Philanthropy
Apart from her successful film career, Katrina Kaif is also known for her philanthropic endeavors. She actively supports various charitable causes and has been involved in initiatives aimed at improving the lives of underprivileged children. Her dedication to using her influence for the betterment of society sets an example for her fans and inspires them to contribute to noble causes.
The Journey Continues
As Katrina Kaif continues her journey in the world of Bollywood, her determination to explore new genres and push her boundaries becomes increasingly evident. While she has already achieved great success as an actress, her hunger for more substantial roles and challenges propels her forward. Fans eagerly await her solo action film, eager to witness her transformation into an action hero and see her set new standards in the industry.
Conclusion
Katrina Kaif's desire to star in a solo action film reflects her passion for her craft and her commitment to breaking barriers in Bollywood. With her versatile acting skills, dedication to physical fitness, and collaborations with renowned filmmakers, she is well-positioned to make her mark in the action genre. As she continues to inspire millions with her performances and philanthropy, Katrina Kaif represents a new wave of actresses who are redefining the boundaries of success in the Indian film industry.