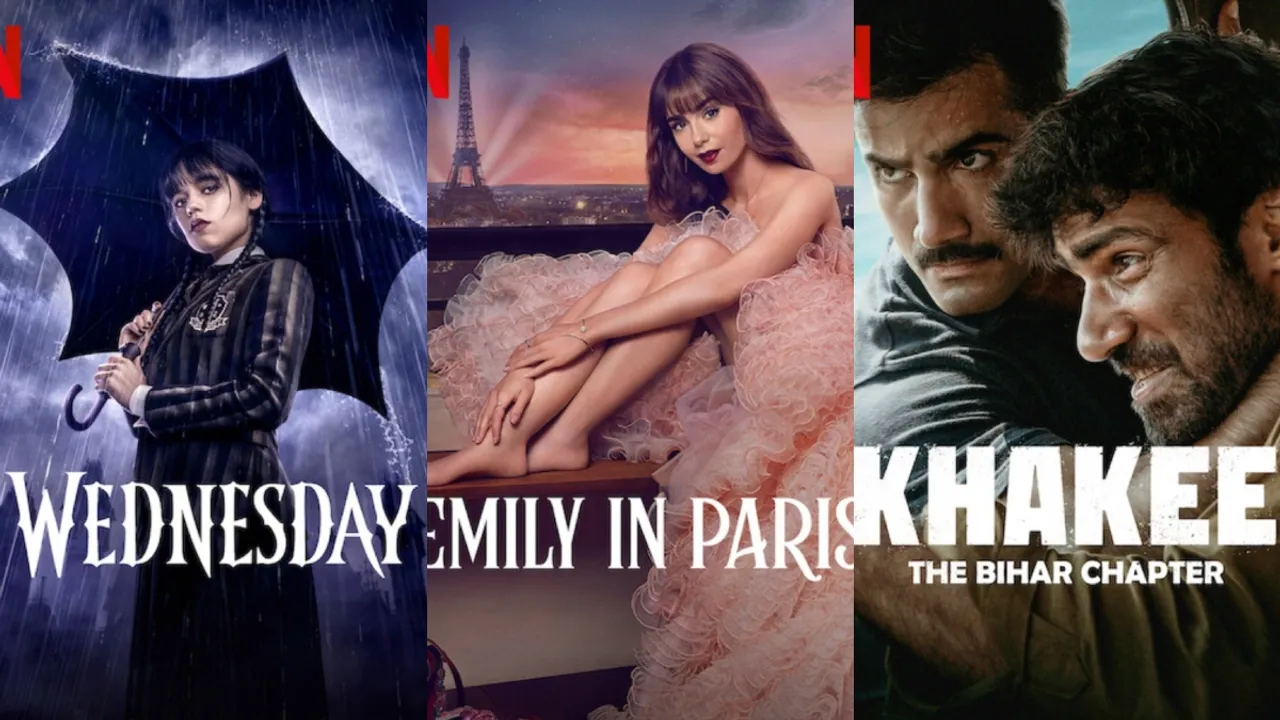 In recent years, Indian web series have gained immense popularity, offering a diverse range of genres and captivating storytelling. With platforms like Netflix providing a global stage, these shows have garnered international acclaim. From gripping crime dramas to heartwarming comedies, there is something for everyone. In this article, we will explore the 17 best Indian web series available on Netflix that you should add to your watchlist. 
1. Scoop
Scoop is a courtroom drama based on journalist Jigna Vora's memoir titled "Behind Bars in Byculla: My Days in Prison". The show delves into the brutal murder of Mid-Day reporter Jyotirmoy Dey. Created by Hansal Mehta and featuring talented actors like Karishma Tanna, Prosenjit Chatterjee, Mohammed Zeeshan Ayyub, and Harman Baweja, Scoop promises an engaging and suspenseful narrative.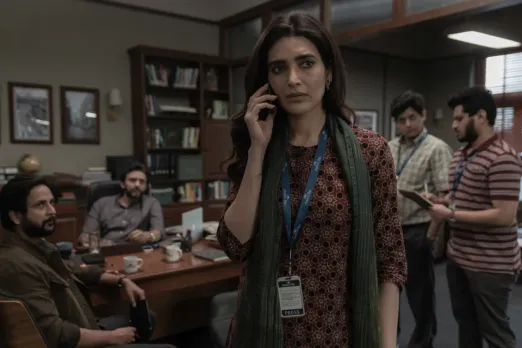 2. Khakee: The Bihar Chapter
Khakee: The Bihar Chapter follows the story of Amit Lodha, an honest police officer, as he embarks on a mission to catch a ruthless criminal and confronts the rampant corruption in Bihar. This gripping series stars Karan Tacker and Avinash Tiwary, who deliver outstanding performances. 
3. Trial By Fire
Trial By Fire is a deeply poignant show that documents the fight for justice by two grieving parents affected by the Uphaar Cinema tragedy of 1997. Based on the memoir of Neelam and Shekhar Krishnamoorthy, this series showcases the remarkable performances of Abhay Deol and Rajshri Deshpande.  
4. Delhi Crime (Seasons 1&2)
Delhi Crime chronicles the horrifying true events of the Nirbhaya case that shook the nation in 2012. The series, which won the International Emmy for Best Drama Series in 2020, showcases the relentless pursuit of justice by DCP Vartika Chaturvedi, portrayed brilliantly by Shefali Shah. Season 2 proves to be just as gripping with the addition of Tillotama Shome.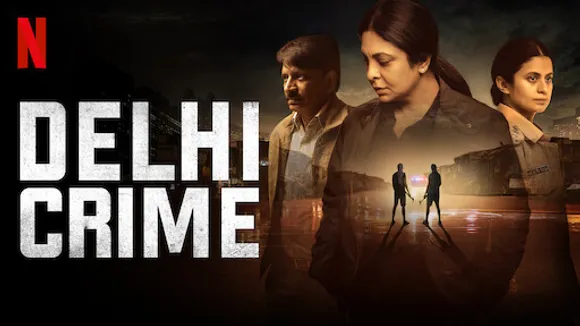 5. CAT Movie
CAT Movie tells the story of a former police informant forced to become an undercover agent to save his brother's life. As he delves deeper into his mission, he confronts the ghosts of his past. Randeep Hooda delivers a captivating performance in this thrilling series. 
6. Rana Naidu
Rana Naidu is an official adaptation of the crime TV series Ray Donovan. The show follows the life of Rana Naidu, a fixer who helps his famous clients clean up their messes. However, he struggles to maintain his own personal life. Rana Daggubati portrays the titular character, showcasing his exceptional acting skills. 
7. Mai
Mai revolves around an enraged mother on a mission to uncover the truth about her daughter's death. Starring Sakshi Tanwar, Wamiqa Gabbi, Vivek Mushran, and Raima Sen, this gut-wrenching series explores the depths of a mother's love and determination.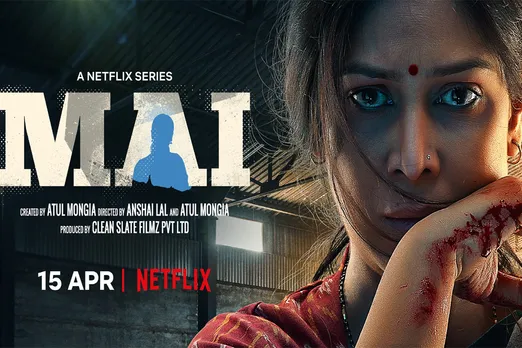 8. The Romantics
The Romantics is a four-part docuseries that pays homage to legendary filmmaker Yash Chopra and his timeless love stories produced by Yash Raj Films. The series features interviews with Bollywood's biggest stars, including Amitabh Bachchan, Shah Rukh Khan, Salman Khan, and Aamir Khan, offering a glimpse into the iconic filmmaker's legacy. 
9. Tooth Pari: When Love Bites
In Tooth Pari: When Love Bites, Rumi, a rebellious vampire, falls in love with a shy dentist named Dr. Roy. Their love is forbidden by the vampire council, and they must find a way to be together without endangering their lives. Set in Kolkata, this series showcases the city as a central character. Tanya Maniktala shines in the lead role. 
10. Class
Class is an adaptation of the Spanish show Elite and is set in a posh high school in Delhi. This murder mystery highlights issues of religious discrimination, homophobia, and India's caste system. The talented cast of fresh faces delivers promising performances, making Class a must-watch series.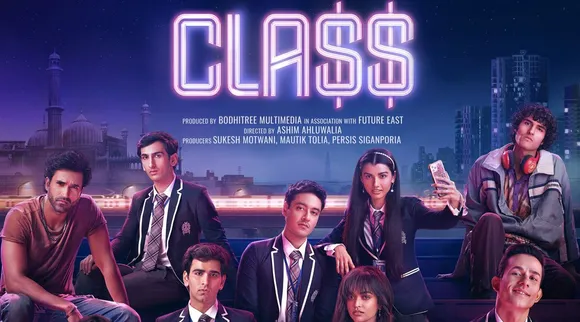 11. Sacred Games (Seasons 1&2)
Based on Vikram Chandra's novel, Sacred Games is a gripping puzzle created by crime boss Ganesh Gaitonde, with troubled police officer Sartaj Singh trying to save Mumbai from impending disaster. With stellar performances by Nawazuddin Siddiqui and Saif Ali Khan, this critically acclaimed series is a masterful creation that demands your attention. 
12. Kota Factory (Seasons 1&2)
Kota Factory is a TVF production and the first "black and white" Indian web series. It sheds light on the lives of IIT aspirants in Kota, a city known for its coaching centers. The show explores the challenges faced by these starry-eyed students and their experiences in a competitive environment. Season 2 delves deeper into the characters' struggles.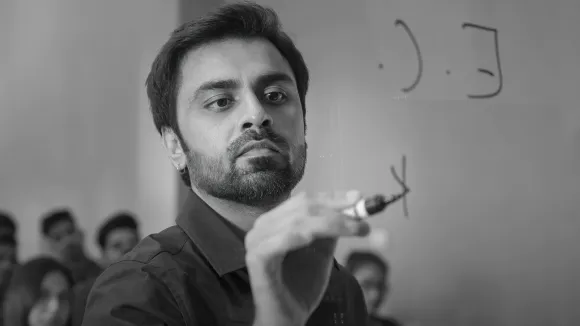 13. Ray
Ray is an anthology series based on four short stories by the renowned filmmaker Satyajit Ray. Each episode showcases a different genre, from satire to thriller, and features a talented cast. This masterpiece of a series is a testament to Ray's storytelling prowess. 
14. Little Things (Seasons 1,2,3,&4)
Little Things started as a cute mini-series on YouTube and quickly became an audience favorite. The show follows the lives of a cohabiting couple in their twenties as they navigate the ups and downs of life, work, and relationships. With its relatable storytelling, Little Things strikes a chord with viewers. The fourth and final season aired in 2021. 
15. Jamtara – Sabka Number Ayega (Seasons 1&2)
Jamtara – Sabka Number Ayega is a fictional series based on real-life incidents involving a group of young men from Jharkhand running a phishing organization. The show sheds light on the scams they perpetrate, targeting unsuspecting individuals. Season 2 introduces new characters played by Seema Pahwa, Monica Panwar, Amit Sial, and Sparsh Shrivastav.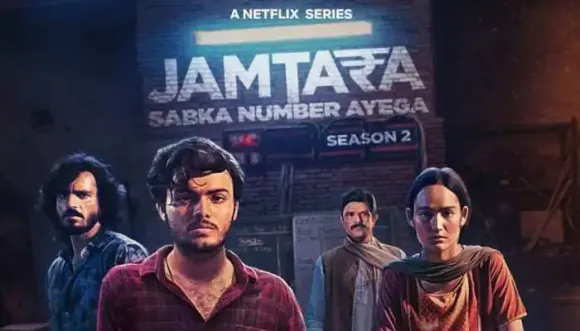 16. House of Secrets: The Burari Deaths
House of Secrets: The Burari Deaths is a three-part documentary that delves into the chilling deaths of 11 members of the same family in Delhi's Burari area. The series explores the various theories surrounding the tragic events, leaving viewers with a sense of unease. This gripping documentary is not for the faint of heart. 
17. Aranyak
Aranyak is a murder mystery set in the fictional town of Sironah in Himachal Pradesh. The series combines political subterfuge, personal rivalries, and a mythical beast as its central elements. Raveena Tandon makes her OTT debut in this thrilling show that will keep you on the edge of your seat. 
Conclusion
These 17 Indian web series on Netflix offer a diverse range of genres and storytelling styles. From gripping crime dramas to heartwarming comedies, each show presents a unique narrative that will captivate viewers. Whether you're a fan of intense courtroom dramas like Scoop or prefer supernatural love stories like Tooth Pari: When Love Bites, there is something for everyone on this list. So grab your popcorn, sit back, and enjoy the best of Indian web series on Netflix.