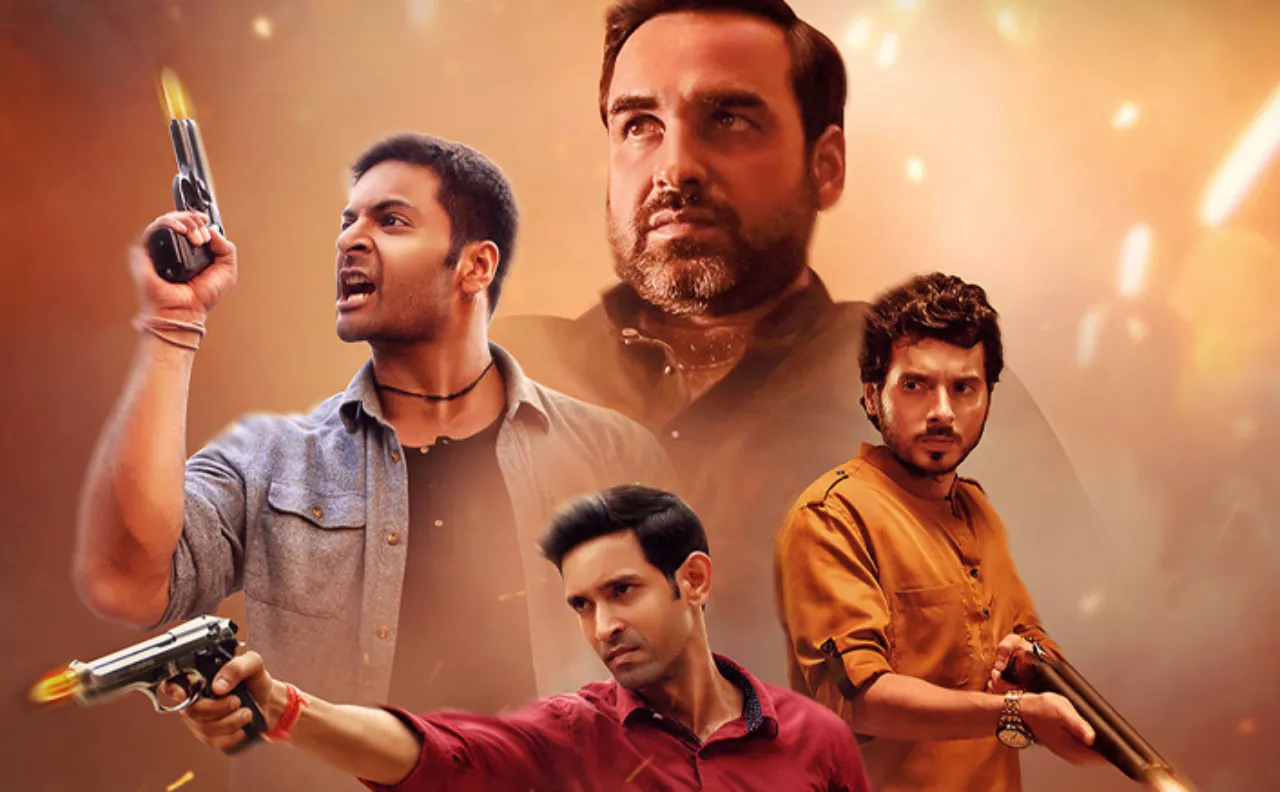 Are you looking for some binge-worthy Hindi web series to keep you entertained during these extended lockdown days? Look no further! In this curated list, we have compiled the 12 best web series available on Amazon Prime that are sure to captivate you with their gripping storylines, stellar performances, and engaging content. From crime thrillers to comedy-dramas, we have something for everyone. So, grab your popcorn and get ready to dive into the world of drama, suspense, and laughter!
1. Mirzapur: A Gritty Crime Thriller
If you're a fan of Indian crime thrillers, Mirzapur is a must-watch. Widely regarded as Amazon Prime's answer to Netflix's Sacred Games, this series revolves around the powerful Kaleen Bhaiya (portrayed by Pankaj Tripathi) and his control over the town of Mirzapur. The show skillfully weaves multiple plotlines together, ensuring an intense and gripping narrative. With a stellar ensemble cast and a perfect blend of action and drama, Mirzapur is a rollercoaster ride you don't want to miss.
2. Breathe and Breathe Into the Shadows: A Thrilling Tale of Desperation
Breathe is an edge-of-the-seat crime thriller that explores how far a person can go to protect their loved ones. The first season follows the story of Danny (played by R. Madhavan), a desperate father searching for a donor for his terminally ill son. The second season, titled Breathe Into the Shadows, introduces a new case and a new antagonist. With its intense storyline and brilliant performances, this series will keep you hooked until the very end.
3. Inside Edge: A Glimpse into the Dark Side of Cricket
For all the cricket enthusiasts out there, Inside Edge is a treat not to be missed. Set against the backdrop of the Indian Premier League (IPL), this series delves into the glamour, fame, money, and crime that often lurk behind the scenes of India's largest T20 league. As the plot unfolds, viewers are introduced to the Mumbai Mavericks team, where the game is just a cover for a host of political and financial dealings. With its tight screenplay and intriguing plot, Inside Edge is a boundary-smashing hit.
4. Made in Heaven: A Glimpse into the World of Weddings
Made in Heaven takes you on a fascinating journey into the world of Indian weddings. The series revolves around two wedding planners who run an agency and encounter a myriad of issues faced by modern Indian couples. Each episode tackles a different topic, ranging from societal pressures to personal dilemmas. With its marvelous storytelling, colorful characters, and modern-day dilemmas, Made in Heaven is a perfect match for those who enjoy a mix of drama and comedy.
5. The Forgotten Army: A Tribute to Unsung Heroes
If you're a history buff with a patriotic soul, The Forgotten Army is a series that will leave you in awe. Set against the backdrop of India's struggle for independence, this show sheds light on the sacrifices of the soldiers who fought against British rule. Spanning two timelines, the series juxtaposes the battles fought by the Indian National Army in the past with the struggles faced by soldiers in recent times. The Forgotten Army is a poignant and powerful reminder of the heroes whose stories have been conveniently forgotten.
6. The Family Man: A Blend of Action and Comedy
The Family Man is an action-packed drama that follows the life of Srikant Tiwari (played by Manoj Bajpayee), an intelligence agent working for a fictional branch of the National Intelligence Agency. Alongside his dynamic team, Srikant strives to protect the country from terrorist threats while also dealing with the challenges of his personal life. The show strikes a perfect balance between intense action sequences and light-hearted comedy, making it a must-watch for fans of the genre.
7. Laakhon Mein Ek: A Tale of Parental Pressure and Ambition
Laakhon Mein Ek, created by Biswa Kalyan Rath, explores the struggles faced by young Indian students under parental pressure. The series consists of two seasons, each focusing on the journey of a different protagonist. Season one follows Aakash Gupta, a talented young man who aspires to be an online content creator but is forced to pursue engineering. Season two revolves around Dr. Shreya Pathare, a doctor fighting against the lack of awareness and corruption in the healthcare system. Laakhon Mein Ek showcases the resilience and determination of individuals facing societal expectations.
8. Paatal Lok: A Dark and Riveting Crime Thriller
Paatal Lok is a crime suspense thriller that takes viewers on a gripping journey through the underbelly of society. The story revolves around Inspector Hathiram Chaudhary (played by Jaideep Ahlawat), who accidentally gets involved in a high-profile case. As he delves deeper into the investigation, he uncovers dark secrets and finds himself entangled in a web of powerful people. With its gritty storyline and outstanding performances, Paatal Lok is a must-watch for fans of intense crime dramas.
9. Pushpavalli: A Dark Comedy with a Twist
Pushpavalli is a unique dark comedy that revolves around the life of the eponymous character, played by Sumukhi Suresh. The story follows Pushpavalli's obsession with a man named Nikhil and her unsettling pursuit of his affection. Set in Bangalore, the series offers a glimpse into everyday life, quirky side characters, and the challenges faced by Pushpavalli. With its unconventional humor and engaging narrative, Pushpavalli is a refreshing addition to the comedy genre.
10. Hostel Daze: A Nostalgic College Comedy
For those who miss their college days, Hostel Daze is a delightful comedy that will take you on a trip down memory lane. The series is set in an engineering college and follows the lives of three close friends as they navigate the ups and downs of college life. From hostel parties to college anecdotes, Hostel Daze captures the essence of college friendships and the bittersweet moments that come with them. This simple yet heartwarming series is a perfect choice for some lighthearted entertainment.
11. Four More Shots Please: A Celebration of Female Friendship
Four More Shots Please is a female-centric series that celebrates the beauty of flaws and the strength of friendship. The show revolves around four women from different walks of life who regularly meet at a bar to discuss their struggles, love mishaps, and the complexities of modern-day life. Each episode takes you on a journey through the interesting lives of these women, exploring their inner conflicts and personal growth. With its relatable characters and mature storytelling, Four More Shots Please is a refreshing take on female friendships.
12. Afsos: A Dark Comedy Exploring the Value of Life
Afsos is a rare gem in the Indian web series landscape, offering a dark and reflective take on life. The series follows Nakul, a struggling author in Mumbai who wishes to end his life but fails in every attempt. Afsos delves into Nakul's inner conflict, surrounding him with dark humor and existential questions. This unique blend of comedy and introspection raises thought-provoking questions about the pursuit of happiness and the value of life.