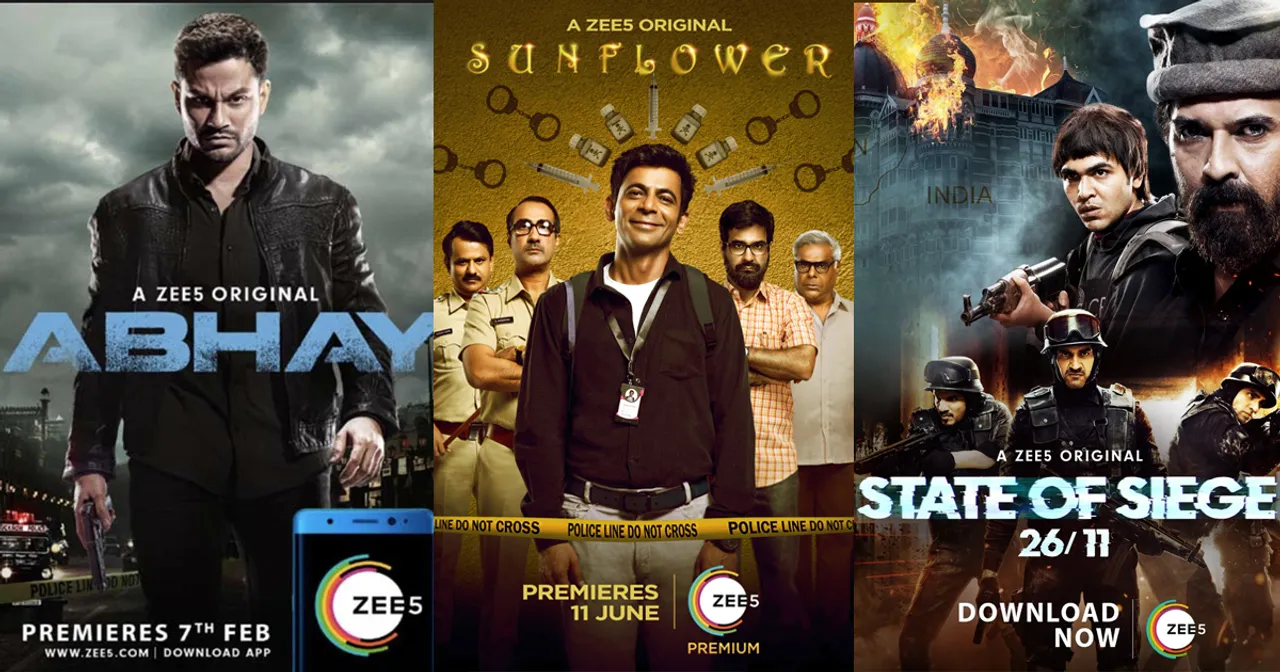 Zee5 has become one of the leading streaming platforms in recent years, offering a wide range of content to cater to diverse audience preferences. One of the most popular categories on Zee5 is web series. With their gripping storylines, compelling characters, and high production values, Zee5 web series have captivated viewers across the globe. Whether you're a fan of thrillers, rom-coms, action-packed adventures, or thought-provoking dramas, Zee5 has something for everyone. 
Top 15 Zee5 web series worth binging
If you're ready to embark on an exhilarating journey through the world of Zee5 web series, here are the top recommendations that should be on your must-watch list:

Abhay
Abhay is a gripping crime thriller that follows the life of an unconventional detective as he delves into the dark underbelly of society to solve heinous crimes. With its intriguing plot twists, intense performances, and realistic portrayal of crime scenes, Abhay keeps viewers hooked from start to finish. This Zee5 web series is a must-watch for fans of the thriller genre.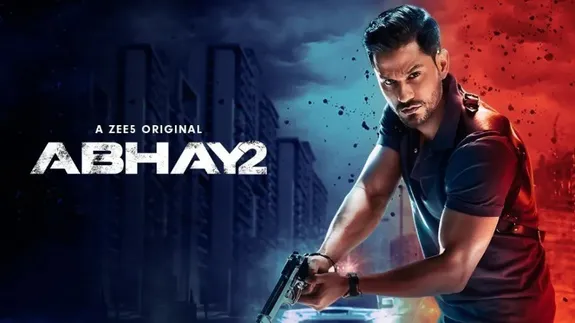 Kaali
Set in the backdrop of Kolkata, Kaali is an intense thriller that revolves around a mother who goes to extreme lengths to protect her son from the clutches of a powerful underworld gang. The series beautifully captures the essence of the city and keeps the audience on the edge of their seats with its suspenseful narrative and stellar performances. 
Rangbaaz
Rangbaaz is an action-packed series inspired by true events, chronicling the rise and fall of a young gangster in the crime-ridden city of Uttar Pradesh. With its gritty storyline, powerful dialogues, and realistic portrayal of the criminal underworld, Rangbaaz is a thrilling ride that explores the dark side of society.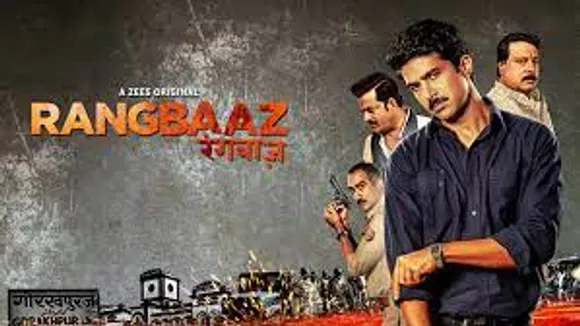 Lalbazaar
Lalbazaar is a crime thriller set in the heart of Kolkata, where a group of dedicated police officers fights against the odds to maintain law and order. The series delves into the complexities of crime and justice, offering a realistic and gritty portrayal of the challenges faced by the police force.
State of Siege: 26/11
Based on the horrific Mumbai attacks of 2008, State of Siege: 26/11 showcases the bravery and resilience of the Indian security forces as they combat terrorists. The series provides a gripping and emotional account of the events that unfolded during the attacks, paying tribute to the heroes who fought against all odds.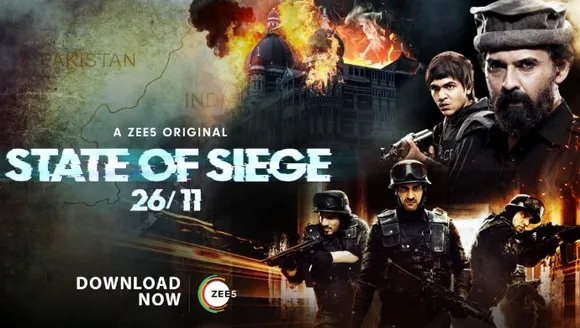 The Final Call
The Final Call is an adrenaline-pumping thriller that takes place on a flight where a suicidal passenger threatens the lives of everyone onboard, leaving the fate of the passengers in the hands of the pilot. With its gripping narrative, intense performances, and edge-of-the-seat moments, The Final Call keeps viewers hooked till the very end.
Poison
Poison is an edgy revenge drama that follows the journey of a man who seeks vengeance against those who wronged him, blurring the lines between right and wrong. The series explores themes of power, loyalty, and betrayal, keeping viewers engaged with its gripping storyline and intense performances.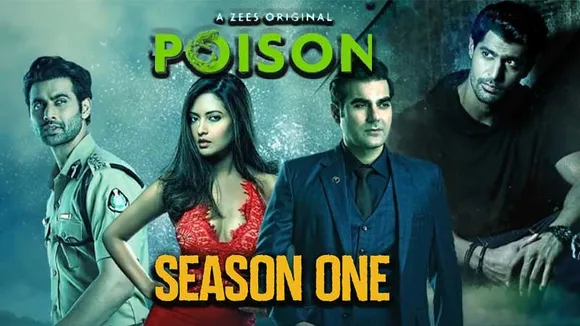 Barot House
Barot House is a psychological thriller that revolves around a family dealing with a tragic loss. As the secrets and mysteries unfold, the series takes the audience on a rollercoaster ride filled with suspense, twists, and unexpected turns. Barot House is a gripping watch for fans of psychological thrillers.
Bhram
Bhram is a supernatural psychological thriller that follows the journey of a novelist who is haunted by her past and experiences paranormal events. With its spine-chilling moments, mind-bending twists, and brilliant performances, Bhram keeps viewers guessing till the very end.



Churails
Churails is a captivating thriller that revolves around a group of women who form a secret detective agency to expose unfaithful husbands. With its strong female characters, engaging storyline, and thought-provoking themes, Churails challenges societal norms and offers a fresh perspective on women empowerment.
Must-watch Zee5 web series of all time

While the above mentioned 15 web series are definitely worth binging, there are a few Zee5 web series that have become timeless classics and deserve a special mention. These include "Karenjit Kaur - The Untold Story of Sunny Leone," "The Final Call," "Rangbaaz," "Kaafir," and "Auto Shankar." These series have not only garnered massive viewership but have also left a lasting impact on the audience, making them a must-watch for any web series enthusiast. 
How to access Zee5 web series?

Accessing Zee5 web series is incredibly easy. You can download the Zee5 app on your smartphone or tablet, or visit the Zee5 website on your computer. Once you have signed up for an account, you can browse through the vast collection of web series, select your preferred show, and start streaming instantly. Zee5 also offers a premium subscription service, which provides ad-free viewing and exclusive access to certain web series and movies. 
Conclusion and final thoughts 

In conclusion, Zee5 web series have become a force to be reckoned with in the streaming industry, offering a treasure trove of captivating and binge-worthy content. With their diverse genres, top-notch production values, and talented cast and crew, Zee5 web series have redefined the way we consume entertainment. So, grab your popcorn, get comfortable, and embark on an exciting journey through the top 15 Zee5 web series worth binging. Happy streaming!