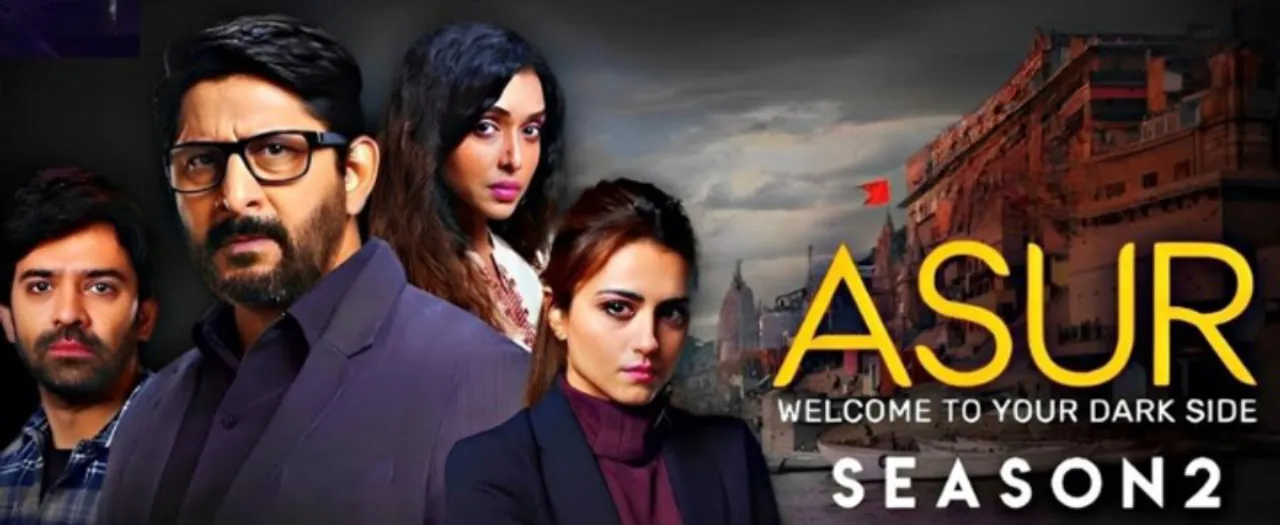 Asur Season 2 is one of the most highly anticipated web series of the year, and the recent unveiling of the first look promo by Anupriya Goenka has only added to the excitement. The promo provides viewers with a glimpse into the upcoming story line, which promises to be a unique blend of mythology and forensic science. This fusion is sure to create an unforgettable viewing experience for fans of the show. 
The promo of Asur Season 2 features a glimpse of the intense and thrilling storyline of the show. It showcases the lead actors, Arshad Warsi and Barun Sobti, in their respective roles as forensic expert Nikhil Nair and CBI officer Dhananjay Rajpoot. The promo also introduces new characters who are set to add more drama and suspense to the storyline. 
Anupriya Goenka, who plays the role of a forensic expert in the show, shared the promo on her social media handles and expressed her excitement about the upcoming season. She also thanked the fans for their love and support for Asur Season 1 and promised them that Season 2 would be even more thrilling and exciting.
The makers of Asur have kept the plot of the second season under wraps, but it is expected to be even darker and more twisted than the first season. The show is known for its intelligent storytelling and complex characters, and fans are eagerly waiting to see what new twists and turns are in store for them in Asur Season 2.
Anupriya Goenka's unveiling of the Asur Season 2 promo has increased the excitement among fans, who are eagerly waiting for its release. The  promo has given viewers a sneak peek into what they can expect from the upcoming season, and it promises to be a rollercoaster ride of suspense, mystery, and adrenaline-pumping thrills. Asur Season 2 will be available to stream on JioCinema.