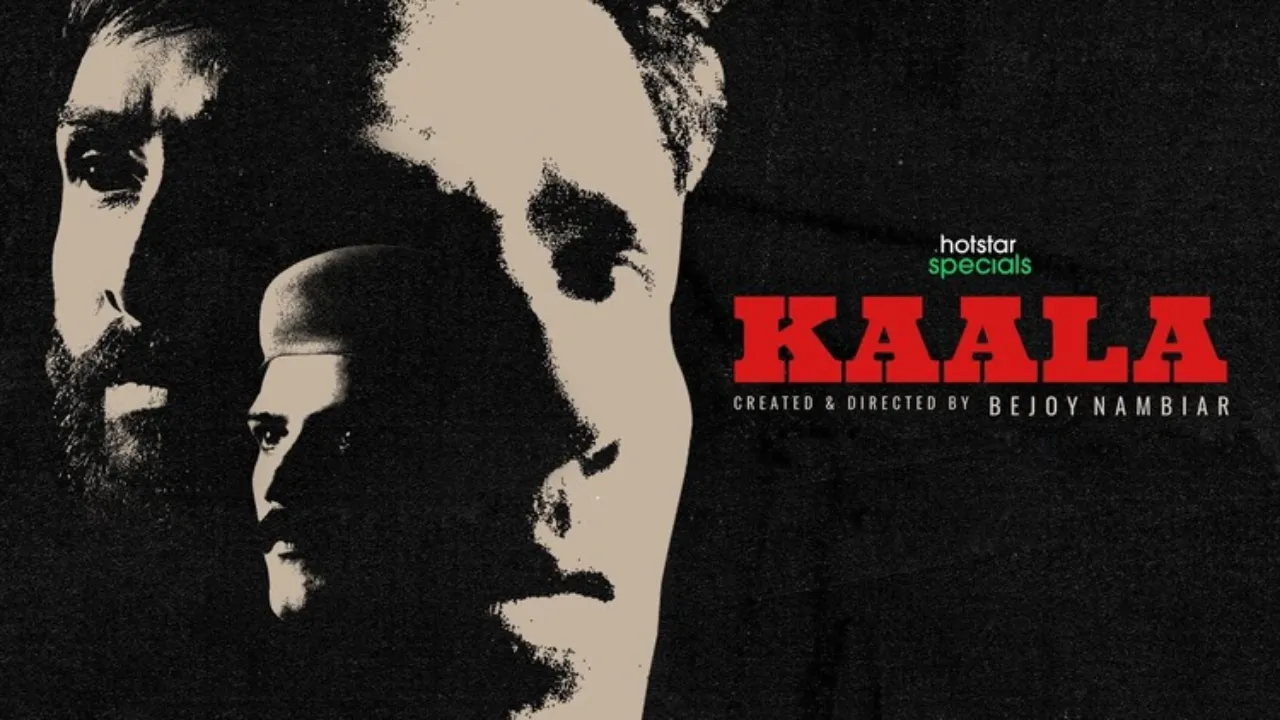 Get ready for an adrenaline-pumping experience as Bollywood's leading production house, T-Series, makes its first foray into web series with the highly anticipated crime thriller, "Kaala." Created and directed by the talented Bejoy Nambiar, this series is set to captivate audiences with its gripping storyline, stellar cast, and intense action. In this article, we'll delve into the exciting details of "Kaala," including the plot, cast, release date, and what to expect from this enthralling crime drama.
Release Date: September 15, 2023 (India)
Streaming Platform: Disney+ Hotstar (India), Hulu (United States)
Director: Bejoy Nambiar
Producers: Bejoy Nambiar, Bhushan Kumar, Krishan Kumar
Unveiling the Plot
Kaala takes us on a thrilling journey with an Intelligence Bureau (IB) officer who finds himself entangled in a case involving criminal masterminds, power, revenge, and a world full of action. As the story unfolds, viewers will be taken deep into the dark underbelly of crime, exploring the complexities of human souls and the intricate dance between power, intrigue, and the allure of wealth. With extensive research and a commitment to unfiltered storytelling, "Kaala" offers a raw and unapologetic reflection of the society we live in.
The Stellar Cast
"Kaala" boasts an ensemble cast of talented actors who are set to deliver exceptional performances. Avinash Tiwary, known for his remarkable work in films like "Laila Majnu," takes on the lead role of the IB officer. Joining him are Rohan Vinod Mehra, Nivetha Pethuraj, Taher Shabbir, and Hiten Tejwani, who bring their unique talents and charisma to this crime thriller. The chemistry and dynamics between these actors promise to elevate the intensity of the series, leaving audiences on the edge of their seats.
A Collaboration of Powerhouses
This groundbreaking series marks the first collaboration between T-Series and Disney+ Hotstar. Gaurav Banerjee, Head of Content for Disney+ Hotstar & HSM Entertainment Network, expressed excitement about this association, highlighting the exceptional performances by the cast and the captivating storytelling. T-Series' Bhushan Kumar acknowledged their commitment to exploring new avenues in music and entertainment, stating how pleased they are to partner with Disney+ Hotstar for their first-ever web series.
The Creative Vision
Bejoy Nambiar, the visionary creator and director behind "Kaala," brings his wealth of experience in the Hindi film industry to this crime thriller. Known for his acclaimed work in films like "Shaitan" and "Wazir," Nambiar has recently ventured into the world of web series with projects like "The Fame Game" for Netflix and "Sweet Kaaram Coffee" for Prime Video. With "Kaala," Nambiar dives deep into his fascination with the genre, delivering a remarkable story that has been meticulously crafted through extensive research and an exploration of the human psyche.
Release and Distribution
"Kaala" is set to exclusively stream on Disney+ Hotstar in India and is expected to make its way to Hulu in the United States later this year. This collaboration between T-Series and Disney+ Hotstar ensures that the series will reach a wide audience, allowing viewers to witness the gripping narrative and high-octane action from the comfort of their homes. The teaser trailer for "Kaala" provides a tantalizing glimpse into the world of this crime thriller, leaving audiences eagerly anticipating its release.
"Brace yourselves for a rollercoaster ride that exposes the raw nerve of a society where these forces call the shots. Kaala doesn't hold back - it's a reflection of the world we live in, unfiltered and unapologetic. I can't wait for viewers across the world to witness this remarkable story on Disney+ Hotstar and get hooked on this crime thriller." - Bejoy Nambiar
Conclusion
"Kaala" promises to be a game-changer in the world of web series, combining the expertise of T-Series, the creative vision of Bejoy Nambiar, and the streaming platform of Disney+ Hotstar. With its intriguing plot, exceptional cast, and a commitment to unfiltered storytelling, this crime thriller is set to captivate audiences and keep them on the edge of their seats. Mark your calendars for the release of "Kaala" and get ready to embark on a thrilling journey into the underbelly of crime, power, and revenge.