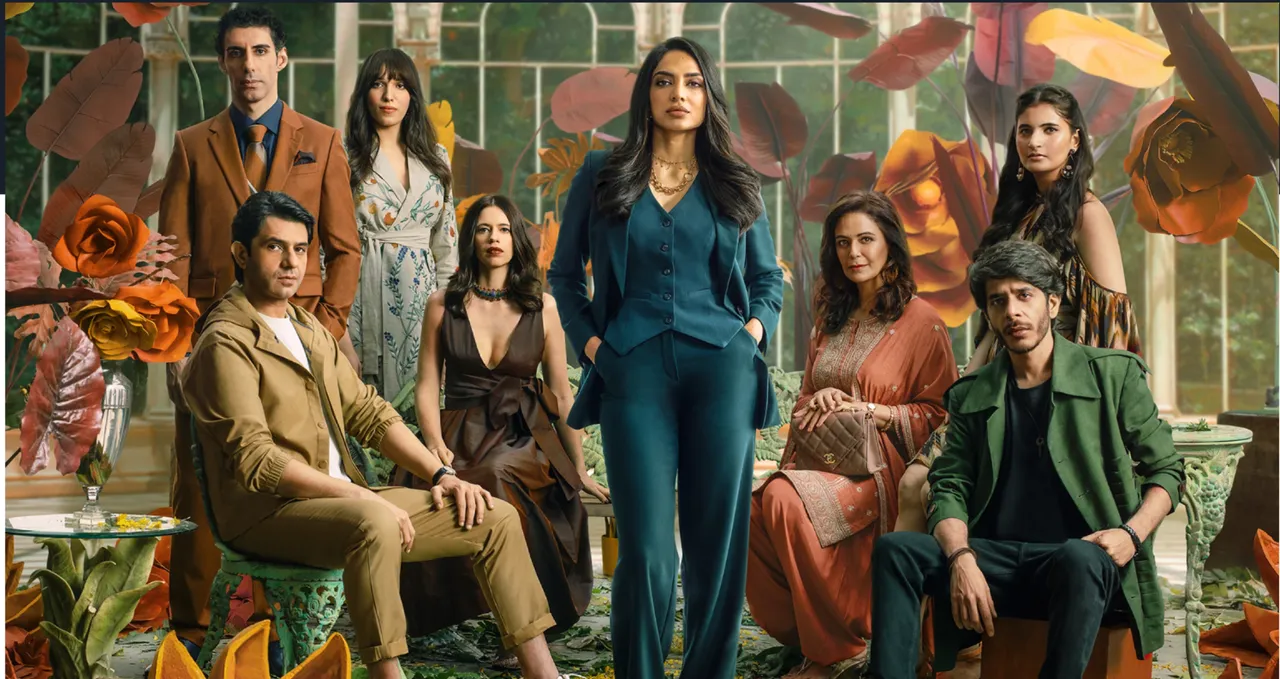 It has been four years since the premiere of the critically acclaimed series, "Made In Heaven." The second season of this captivating show takes us on a journey alongside Karan, Tara, and their team of talented wedding planners. Created by Reema Kagti and Zoya Akhtar, this seven-episode series continues to explore complex themes such as patriarchy, sexism, gender equality, and caste, all while unfolding against the backdrop of extravagant weddings in elite Delhi society.
The Power of Storytelling
One of the key strengths of "Made In Heaven" lies in its layered writing and impressive performances by the recurring cast. As we delve deeper into the lives of the Made In Heaven team, we witness their personal struggles, victories, and complex relationships. The show beautifully highlights the delicate parent-child relationship, the importance of standing up for one's rights, and the quest for acceptance and companionship.
Exploring the Lives of the Made In Heaven Team
In the new season, we witness the evolution of Tara (played by Sobhita Dhulipala) as she comes to terms with her broken marriage and embarks on a journey of self-discovery. Karan (portrayed by Arjun Mathur) continues to grapple with parental acceptance as a gay man, adding depth and vulnerability to his character. Jazz (Shivani Raghuvanshi) undergoes a coming-of-age transformation, while Kabir (Shashank Arora) finds his creative voice.
Challenging Prejudices and Navigating Relationships
While the weddings in the show provide a visually stunning backdrop, they also serve as a platform to address deep-rooted prejudices and societal norms. The brides, grooms, and their families navigate through societal expectations, discrimination, and questions of identity and agency. The creators skillfully challenge the viewer's judgments and reactions by presenting diverse characters and exploring their choices.
A Stellar Cast and Their Impressive Performances
The recurring cast of "Made In Heaven" delivers exceptional performances that bring depth and authenticity to their respective characters. Arjun Mathur's portrayal of Karan adds stirring hues to the show, while Sobhita Dhulipala beautifully captures the complexities of Tara's journey. Shashank Arora shines as the wedding videographer with filmmaking aspirations, and Shivani Raghuvanshi's portrayal of Jazz is both relatable and inspiring.
Introducing New Dimensions
Season two of "Made In Heaven" introduces new dimensions to the narrative, adding depth and intrigue to the storyline. Vijay Raaz's Jauhari brings his wife Bulbul (played by Mona Singh) into the picture, creating a new story thread that adds complexity and intrigue. Trinetra Haldar portrays Meher, the talented production head at Made in Heaven, who grapples with acceptance as a trans woman. Ishwak Singh's character adds an additional layer, although it may not adequately showcase his acting chops.
Social Commentary through Exquisite Storytelling
"Made In Heaven" seamlessly weaves social commentary into its narrative, shedding light on various societal issues. The show tackles topics such as gender inequality, caste discrimination, and the need to stand up for one's rights. It presents these issues through the lens of designer couture, extravagant weddings, and the pursuit of happily-ever-afters.
A Visual Feast
The production design, locations, costumes, and music in "Made In Heaven" continue to be a feast for the eyes, providing a lush catalogue of creative ideas for brides-in-waiting. The attention to detail in creating the visual aesthetics of the show adds an extra layer of richness to the storytelling, immersing the viewers in the world of the characters.
The Legacy Continues
"Made In Heaven" Season 2 successfully builds upon the legacy of the first season, captivating audiences with its compelling characters, thought-provoking themes, and impeccable storytelling. The show serves as a reminder that love, identity, and equality are not always easily attained, but are worth fighting for.
Conclusion
As we immerse ourselves in the world of "Made In Heaven" Season 2, we are reminded of the power of storytelling and its ability to challenge societal norms and encourage conversations about important issues. The exceptional performances, layered writing, and beautiful aesthetics make this show a must-watch for anyone seeking a captivating journey into love, identity, and equality.