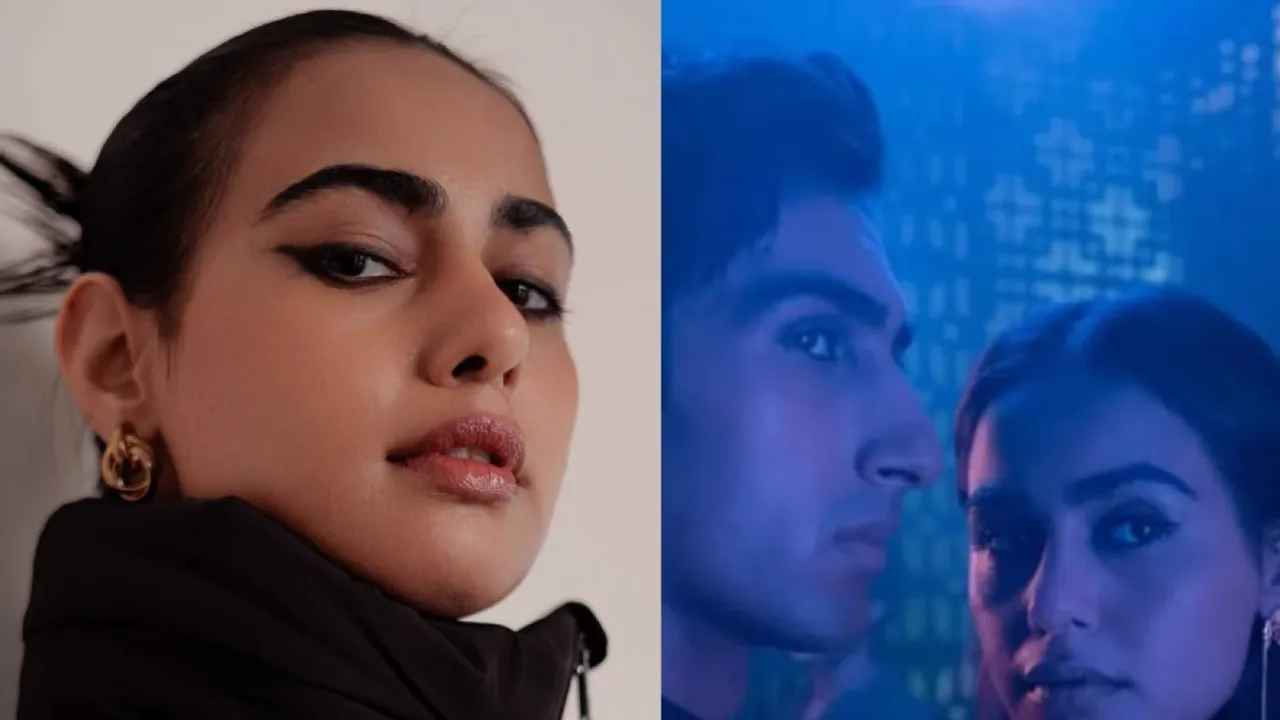 Naina Bhan, a renowned model and filmmaker, has made her acting debut on Netflix series Class, a remake of the Spanish hit series Elite. The show revolves around the lives of young adults who are finding their place in society while studying at the exclusive Hampton High School in Delhi. Bhan plays Koel Kalra, an unapologetic and confident young woman, who is equal parts charming and diabolical. In this article, we will deep-dive into Bhan's journey from a model to an actress and her experience working on Class.
Early Life and Career
Before making her acting debut, Naina Bhan was a successful model and filmmaker. She started her modeling career at the age of 17 and walked the ramp for several renowned designers. Bhan also worked as a stylist and fashion consultant for various brands. Her passion for filmmaking led her to work as an assistant director on several projects.
The Acting Debut
Bhan's acting debut with Class was a significant milestone in her career. She shared her experience of working on the show and how it was different from her previous work. Bhan stated that "Class" is a series that Indian audiences have never seen before. The show delves into the lives of young adults who are finding their place in this world and in society. With ideologies clashing, friendships getting questioned, relationships crashing down, the lives of our characters spin out of control when a classmate is found murdered. It is a gritty, voyeuristic, dark binge-worthy campus drama.
The Role of Koel Kalra
Bhan's character, Koel Kalra, is one of the main characters in the show. She is a wealthy, fashionable, and confident young woman who is unafraid to speak her mind. Koel is fiercely loyal but also fiercely self-serving, and she is not afraid to go after what she wants. She has been in a long-term relationship with her classmate Sharan, and tensions arise when a scholarship student, Balli, enters the school.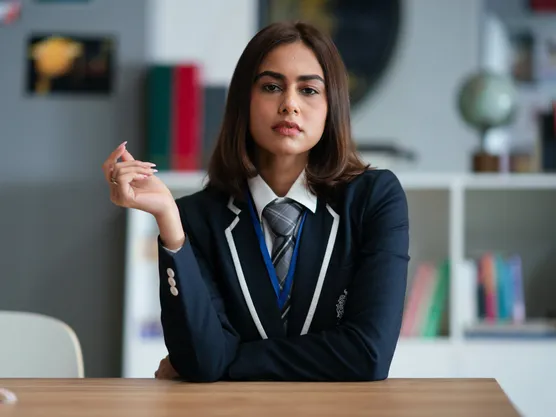 Working with Director Ashim Ahluwalia
Class was directed by Ashim Ahluwalia, who is known for his critically acclaimed film Miss Lovely. Bhan expressed her gratitude for working with Ahluwalia and how he helped her bring out the best in her acting skills. She also shared that the entire cast and crew were supportive and helped her through her first acting experience.
Bonding with the Cast
Bhan shared that what made the experience of working on Class even more special was the bond that developed between the cast. She watched her co-stars grow not only as actors but also as characters on the show. Moses Koul, who plays Sharan, Madhyama Seghal, who plays Saba, and Bhan all grew up in the same neighborhood in Delhi. Ayesha Kanga, who plays Yashika, and Bhan attended the National Institute of Design together, and Zeyn Shaw, who plays Veer, and Bhan went to school together.
What Makes Class Different?
Class is a unique show that explores the lives of young adults who are finding their place in society. It highlights the struggles of students from economically lower backgrounds as they try to fit in with the privileged students of Hampton High. The show's storyline deals with different dynamics and cliques formed among the students, leading to ideologies clashing and friendships getting questioned. The show's dark and gritty elements make it a binge-worthy campus drama.
Future Projects
With her successful acting debut, Bhan has opened up new avenues in her career. While she hasn't shared any details about her upcoming projects, her fans are eagerly waiting to see her on the screen again.
Conclusion
Naina Bhan's transition from a model to an actress has been a remarkable journey. Her acting debut in Class has received critical acclaim, and she has been praised for her portrayal of Koel Kalra. Bhan's experience of working on the show and bonding with the cast has been a memorable one. "Class" is a unique show that explores the lives of young adults in a way that Indian audiences have never seen before. We can't wait to see what Bhan has in store for us in the future.