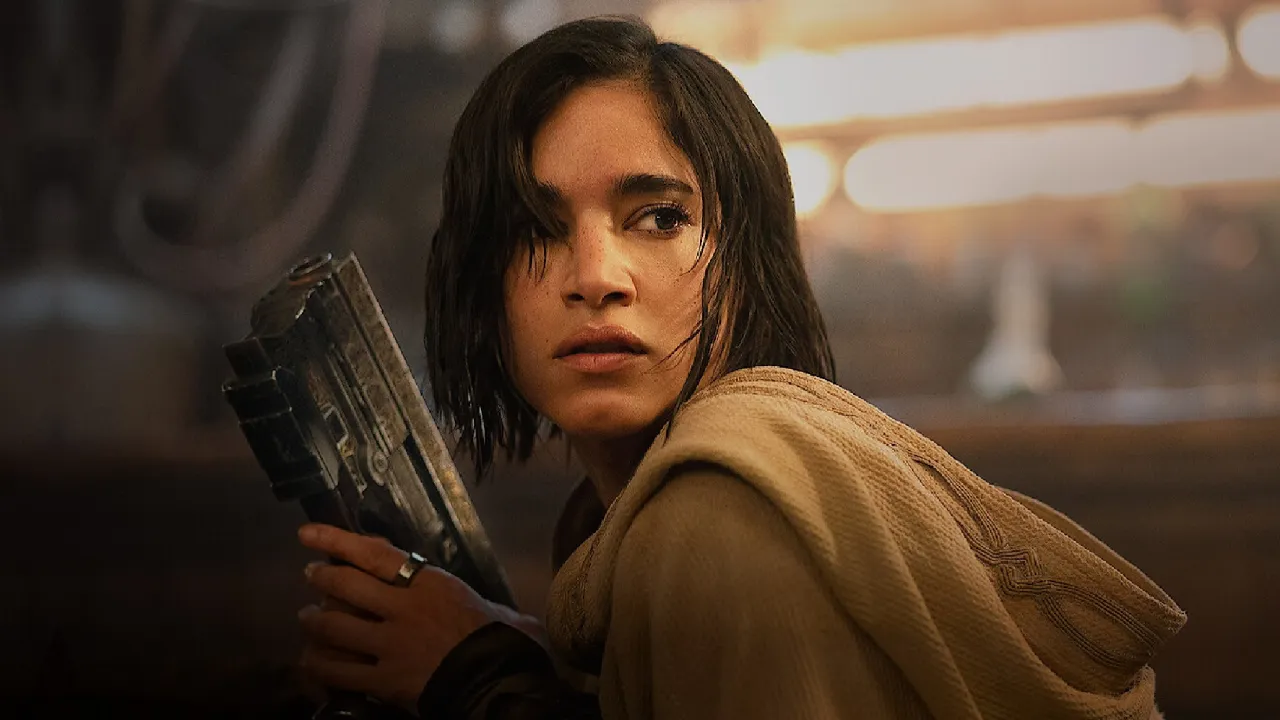 Netflix has recently released the official teaser trailer for "Rebel Moon," an upcoming space fantasy film directed by the renowned filmmaker Zack Snyder, best known for his work on "Justice League." Set to debut on December 22, this highly anticipated film will take viewers on an epic journey through the far reaches of the galaxy. What makes "Rebel Moon" even more exciting is the fact that it will be divided into two parts, with the second installment scheduled for release on April 19, 2024.
The Plot of "Rebel Moon"
In "Rebel Moon Part 1: A Child of Fire," viewers will be introduced to a captivating story set on the edge of the galaxy. The film centers around a mysterious warrior named Kora, portrayed by Sofia Boutella, known for her role in "Kingsman: The Secret Service." Kora is entrusted with the responsibility of defending a vulnerable colony from the oppressive Regent Balisarius, played by Ed Skrein, and his formidable Mother World army.
To combat this tyrannical force, Kora assembles a ragtag group of misfits from neighboring planets. Together, they embark on a mission to liberate the colony and restore freedom to its inhabitants. The film boasts an impressive ensemble cast, including Anthony Hopkins, Charlie Hunnam, Michiel Huisman, Djimon Hounsou, Staz Nair, Bae Doona, and Ray Fisher.
The Decision to Split the Film
One interesting aspect of "Rebel Moon" is the decision to split it into two parts. The primary reason behind this choice is the film's runtime, which would have exceeded three hours if released as a single movie. Netflix film chairman Scott Stuber advised against such a lengthy runtime, citing data that suggests movies under two hours perform better on the streaming platform.
By dividing the film into two parts, Netflix aims to strike a balance between providing a comprehensive and immersive story while also ensuring viewer engagement. This strategy allows the audience to fully absorb the narrative without feeling overwhelmed by its duration.
The Visual Spectacle of "Rebel Moon"
Rebel Moon
As one would expect from a Zack Snyder film, "Rebel Moon" promises to be a visual spectacle. The director is renowned for his meticulous attention to detail and his ability to create stunning cinematic worlds. With its space fantasy setting, the film provides ample opportunity for Snyder to showcase his signature style of grandiose visuals and breathtaking action sequences.
From otherworldly landscapes to intricately designed spacecraft, every aspect of the film's production design has been carefully crafted to transport viewers to a mesmerizing universe. Combined with state-of-the-art special effects and cinematography, "Rebel Moon" is poised to offer a visually stunning experience that will leave audiences in awe.
The Anticipation for "Rebel Moon"
Rebel Moon
The announcement of "Rebel Moon" has generated significant excitement among fans of Zack Snyder's work. With his previous successes such as "Justice League" and "300," Snyder has built a dedicated following who eagerly anticipate his next project. The addition of renowned actors like Anthony Hopkins and Charlie Hunnam further adds to the anticipation surrounding the film.
Furthermore, the popularity of space-themed movies and series in recent years, such as "Star Wars" and "The Mandalorian," has created a strong market for sci-fi content. "Rebel Moon" is poised to capitalize on this trend, offering a fresh and captivating story set in a fantastical universe.
Conclusion
With its release just around the corner, "Rebel Moon" is undoubtedly one of the most anticipated films of the year. Directed by Zack Snyder and featuring a star-studded cast, the film promises to deliver an epic space fantasy experience that will captivate audiences. By dividing the story into two parts, Netflix aims to strike a balance between a comprehensive narrative and viewer engagement. With its visually stunning production design and action-packed sequences, "Rebel Moon" is set to be a must-watch for fans of the genre. Mark your calendars for December 22 and embark on a thrilling journey to the edge of the galaxy with "Rebel Moon."