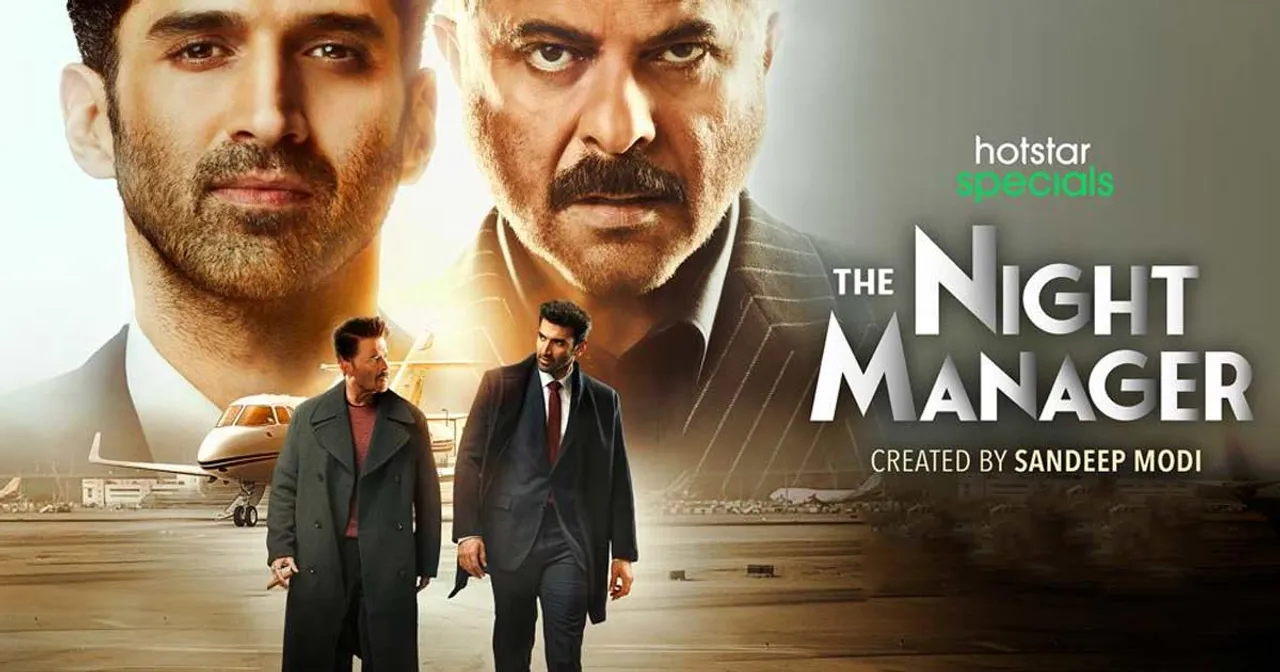 The fans of the popular television series, The Night Manager, can finally mark their calendars as the official release date for the second part has been announced. The Night Manager: Part 2 is set to hit the screens on 30th June 2023. This news has sparked a wave of excitement among the fans who have been eagerly waiting for the release of the second part since the first part aired in 2016. 
The Night Manager, an official Hindi remake of the British TV series of the same name, starring Tom Hiddleston and Hugh Laurie. In the Hindi version Anil will portray the role of originally played by Hugh Laurie, Aditya will be seen stepping into the shoes of Tom Hiddleston in the series.
The Night Manager, based on John le Carré's novel of the same name, was a huge success and received critical acclaim for its gripping storyline, brilliant performances, and stunning visuals. The show was hailed as one of the best spy thrillers of all time and was nominated for several awards, including the Golden Globe and Emmy Awards. The show also showcased the acting prowess of renowned actors like Tom Hiddleston, Hugh Laurie, and Olivia Colman. 
The second part of The Night Manager promises to be even more thrilling and action-packed than its predecessor. The show's producers have promised to take the storyline to new heights and introduce new characters that will keep the viewers on the edge of their seats. Moreover, Indian actor Anil Kapoor has also been roped in to play a pivotal role in the series. His inclusion in the show has created a buzz among Indian audiences, who are eagerly looking forward to seeing him on screen. 
The announcement of The Night Manager: Part 2 release date has generated much excitement and anticipation among audiences worldwide. With an enthralling storyline and a star-studded cast that includes Anil Kapoor, the second part promises to be a treat for fans of spy thrillers. So mark your calendars and get ready to witness another thrilling chapter in the world of espionage.