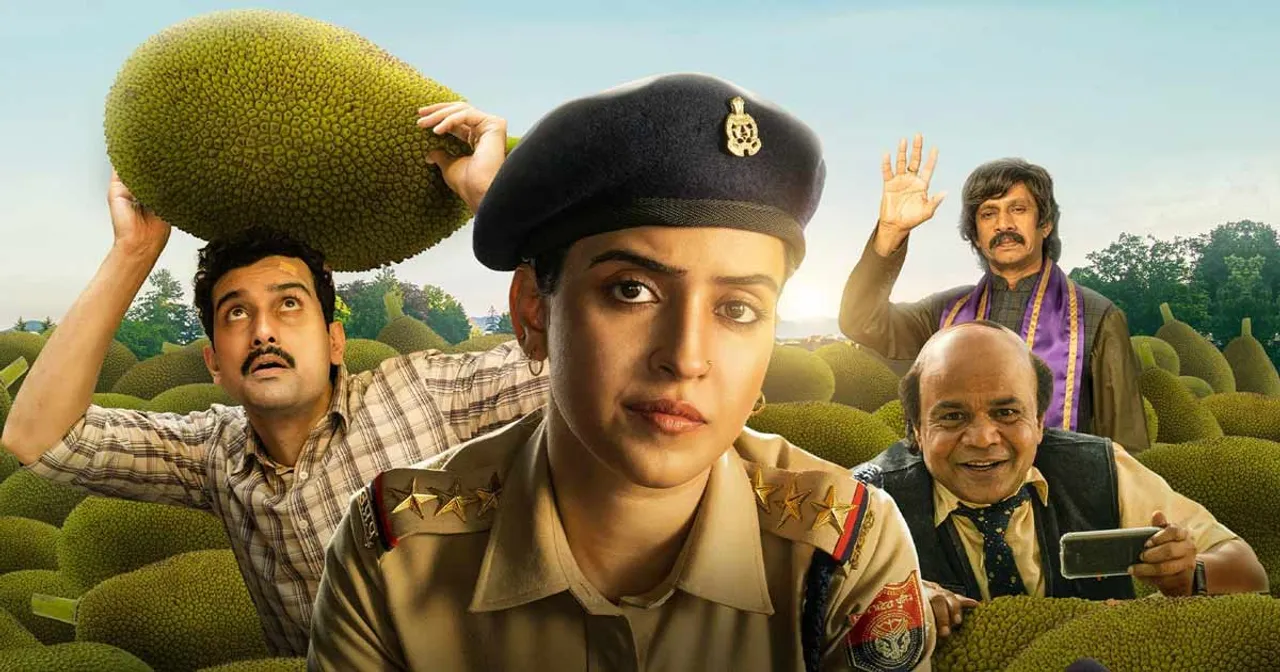 Kathal - A Jackfruit Mystery is a highly anticipated Indian satirical comedy-drama film released on 19 May 2023 via Netflix.. The film has been written by Ashok Mishra and directed by Yashowardhan Mishra. The story of the film revolves around the mystery surrounding the jackfruit, which is referred to as "Kathal" in Hindi. The title itself suggests that the plot of the movie will revolve around a mystery surrounding this fruit. 
The film revolves around the disappearance of two exotic breed Kathals from the garden of an MP's house in a small town. The case is assigned to police inspector Mahima, who faces immense pressure from the whole police unit to find the kathals before they become ripe for eating. The chief suspect in the case is the gardener of the house, who was recently fired. As Mahima investigates the garden, she discovers that the gardener's daughter has been missing for days. However, the police have been ignoring all cases to focus solely on finding the kathals. This revelation takes the investigation in a completely different direction, and Mahima must now race against time to find the missing girl before it's too late. 
The film has an ensemble cast of talented actors, and one of the lead roles is played by Sanya Malhotra. Sanya is a renowned Indian actress who has made a mark for herself in the Bollywood industry with her powerful performances. Her inclusion in the cast has added to the excitement and anticipation around the release of the film. 
Kathal - A Jackfruit Mystery promises to be a unique and entertaining film that will provide a fresh perspective on Indian cinema. The satirical comedy-drama genre of the movie is expected to bring a fresh breath of air in the Indian film industry. The film's intriguing plot, along with its talented cast, is sure to captivate audiences across the globe. 
The release of Kathal - A Jackfruit Mystery on Netflix provides an excellent platform for the film to reach a global audience. Netflix has been actively promoting content from various countries, and it has become a popular streaming platform for movies and TV shows from around the world. The release of the movie on Netflix will give it a wider reach and enable it to connect with a diverse audience.