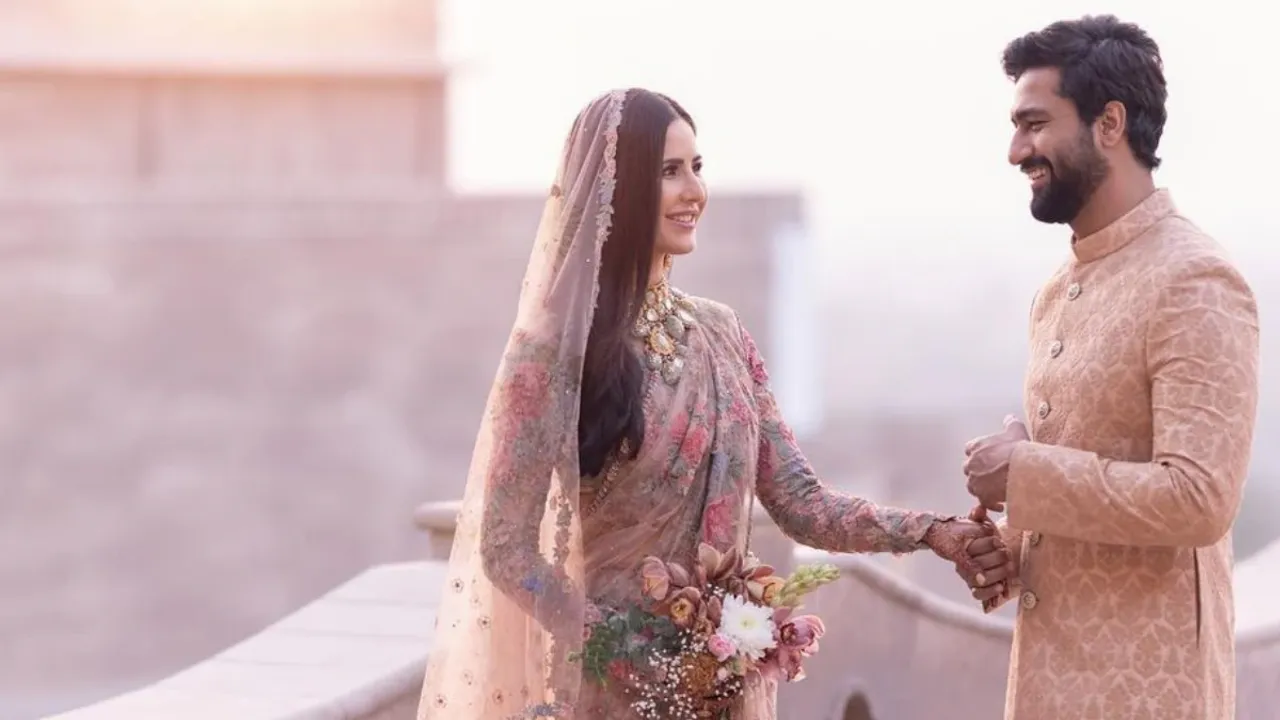 Recently, Vicky Kaushal, the young and talented Bollywood actor, was asked a controversial question during a media interaction. He was asked if he would divorce his wife, Katrina Kaif, if he found a better heroine. The question was quite surprising, and it put Vicky in an awkward position. However, the humble and witty actor did not lose his cool and answered the question with grace and humor. 
Vicky Kaushal is known for his sense of humor and humility, and he proved it once again by handling the tricky question with ease. His reply was simple yet effective, as he said, "Sir, I also have to go home, please don't ask such dangerous questions." His response was greeted with laughter and applause from the audience, who appreciated his wit and intelligence. 
The actor further added that he would be with Katrina for lifetimes to come, indicating his strong commitment to his love. His reply was not only amusing but also showed his love and respect for his partner. It is not easy to handle such tricky questions in public forums, but Vicky's response was a testament to his maturity and composure. 
Vicky Kaushal's response to the controversial question about his wife Katrina Kaif was both witty and heartfelt. His reply highlighted his humor and humility while also showing his commitment to his relationship with Katrina. The media interaction once again proved that Vicky is not only a talented actor but also an intelligent and mature human being who knows how to handle tricky situations with ease.
In a world where relationships come and go faster than the latest fashion trends, it's refreshing to see celebrities like Vicky Kaushal and Katrina Kaif who are committed to each other for the long haul. They make a great couple and seem to have a lot of fun together. Whether they're walking the red carpet or just hanging out at home, they always look happy and in love.
Vicky Kaushal's response to the question about leaving Katrina Kaif for a better heroine. It's clear that he has no intention of letting anyone come between him and his lady love. And with his sense of humor and charm, we have no doubt that he'll keep her smiling for lifetimes to come. We wish Vicky and Katrina a lifetime of happiness and love.