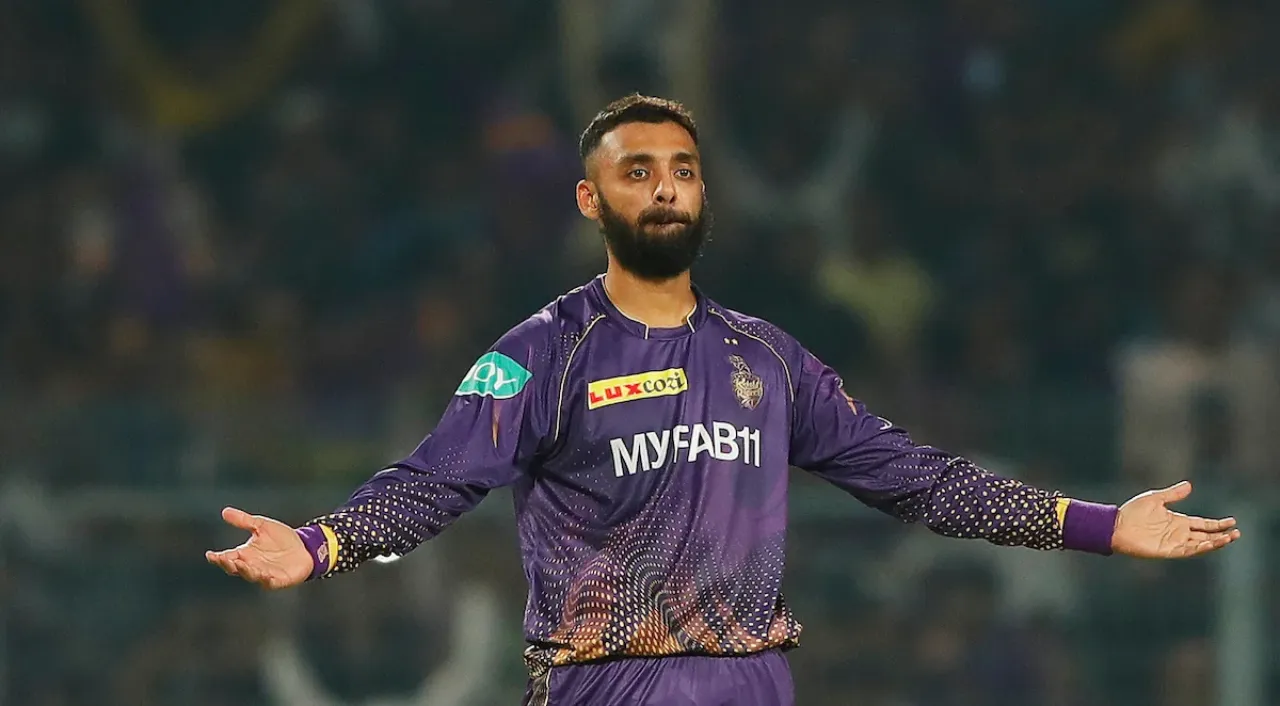 Spinners have always been a valuable asset in the shorter formats of cricket, and the 16th edition of the Indian Premier League (IPL) was no exception. Throughout the tournament, we witnessed some outstanding performances by spinners who spun their magic and bamboozled the opposition batsmen. In this article, we will take a closer look at the top five spinners of IPL 2023, their incredible performances, and the impact they had on their respective teams.
Noor Ahmad: Making a Mark as a Rising Star
Noor Ahmad, an 18-year-old chinaman spinner from Afghanistan, caught everyone's attention during IPL 2023. Despite not being a regular part of the Gujarat Titans' starting XI, he made the most of the opportunities he got. In 12 matches, Noor scalped an impressive 14 wickets, with his best figures of 3/37 coming against the mighty Mumbai Indians.
Under the mentorship of Rashid Khan, Noor showcased his skills by outfoxing established T20 players such as Sanju Samson, Nicholas Pooran, Suryakumar Yadav, and Faf du Plessis. He played a crucial role in controlling the middle overs, often partnering with Rashid or Mohit Sharma. What stood out was Noor's ability to maintain an economical bowling spell, even when his partner-in-chief Rashid was under pressure.
Varun Chakaravarthy: The Mystery Man's Resurgence
Varun Chakaravarthy's journey in the IPL has been nothing short of remarkable. After bursting onto the scene in the 2020 season, he continued to impress in IPL 2023. However, his performances on the international stage were not up to the mark, leading to criticism from fans and experts alike.
Nonetheless, Varun Chakaravarthy silenced his critics with a stellar display in IPL 2023, taking 20 wickets from 14 matches. His standout moment came in a thrilling encounter against the Sunrisers Hyderabad, where he defended 9 runs in the last over to secure victory for his team. Chakaravarthy attributed his success to giving the ball more revolutions, which made a significant difference in his performance.
Piyush Chawla: A Veteran's Renaissance
The 16th edition of IPL witnessed the resurgence of Piyush Chawla, a former Indian cricketer and a World Cup-winning member. Chawla played a pivotal role as the prime spinner for the Mumbai Indians, taking 22 wickets from 16 matches. His contributions, along with the likes of Hrithik Shokeen and Kumar Kartikeya, helped strengthen what was initially perceived as one of the weakest bowling attacks in the tournament.
Whenever a partnership threatened to build, Captain Rohit Sharma turned to Chawla, who consistently delivered. With an average of 22.50 and an economy rate of 8.11, Chawla played a crucial role in Mumbai Indians' journey to the playoffs. Piyush Chawla age at 34 years old, he proved that age is just a number when it comes to performing at the highest level.
Yuzvendra Chahal: Flying Under the Radar
Despite the Rajasthan Royals' failure to qualify for the playoffs, Yuzvendra Chahal had an exceptional season. He picked up 21 wickets from 14 innings, finishing as the fifth-highest wicket-taker in IPL 2023. Chahal also became the all-time leading wicket-taker in the history of the IPL, a remarkable achievement considering he made his debut in 2013.
The Haryana-based spinner showcased his skills with three four-wicket hauls and a three-wicket haul. Two of his four-wicket hauls came against the Sunrisers Hyderabad, while the other one was against the Kolkata Knight Riders. Chahal's consistent performance and ability to take crucial wickets made him a valuable asset for the Rajasthan Royals.
Rashid Khan: The Undisputed Master of Spin
Rashid Khan, the Afghan wrist spinner, has been a force to reckon with ever since his arrival in the IPL and the international cricket circuit. In IPL 2023, he played a crucial role for the Gujarat Titans, taking 27 wickets from 16 matches. With an economy rate of under 8 and a wicket every 14 balls, he was just one wicket shy of being the joint-highest leading wicket-taker in the tournament.
Rashid's ability to break building partnerships earned him praise from his captain, Hardik Pandya. Since 2017, he has consistently taken 17 or more wickets in each edition of the IPL, establishing himself as one of the most formidable spinners in T20 cricket. Although he had a slightly off-colored performance in the final against the Chennai Super Kings, Rashid Khan's consistent brilliance sets him apart as a true master of spin.
Conclusion
In IPL 2023, we witnessed some exceptional performances by spinners who left a lasting impact on the tournament. Noor Ahmad, Varun Chakravarthy, Piyush Chawla, Yuzvendra Chahal, and Rashid Khan showcased their skills, taking wickets and frustrating batsmen with their spin wizardry. From rising stars to seasoned veterans, these spinners proved their worth and played a vital role in their team's success.
As the game of cricket continues to evolve, spinners remain an indispensable part of the shorter formats. Their ability to control the flow of the game and deceive batsmen with their variations makes them an invaluable asset. Whether it's mesmerizing with the chinaman, bamboozling with mystery spin, or outfoxing with classical leg spin, these spinners have shown that they are true masters of their craft.
So, as we reflect on IPL 2023, let's celebrate the brilliance of these spinners and look forward to witnessing their magic unfold in the future editions of the tournament.